Severance Season 2 is officially green-lit for production, and fans are bouncing off the walls in anticipation!
Severance is a spectacular psychological thriller series that features a dystopian sci-fi world. A cult called Lumon Corporation uses technology to sever employees, i.e., separate their work and personal memories and personalities. The personal memories are called 'outies' while the work ones are called 'innies'. Both memories are completely separated, and the employees have no idea about their outies! The series currently consists of one season, which has broken records and become one of Apple TV's most popular shows! Viewers are in absolute awe of the horrific plot, which has an uncanny resemblance to the real life of corporate employees!
The first season ended on a major cliffhanger with some of the innies discovering their outies and sabotaging the company's evil vendetta! Thus, fans are eager to know about what happens next? Will the employees manage to escape? Or will Lumon Corporations sever all of them again? Keep on reading to find out everything there is to know about Severance Season 2.
Severance Season 2 Release Date
The first season of Severance made its debut on February 18, 2022, and concluded its run on April 8, 2022. The series renewal status changed just one week before the finale aired. The news was announced by Ben Stiller, the director of Severance.
"It's really exciting to see the response from people who are loving the show – and the level of fan engagement. It has been a long road bringing Severance to television. I first read Dan's pilot over five years ago. It has always been a multi-season story, and I'm really happy we get to continue it."
He further added,
"I'm grateful to our partners at Apple TV+ who have been behind it the whole way. Praise Kier!"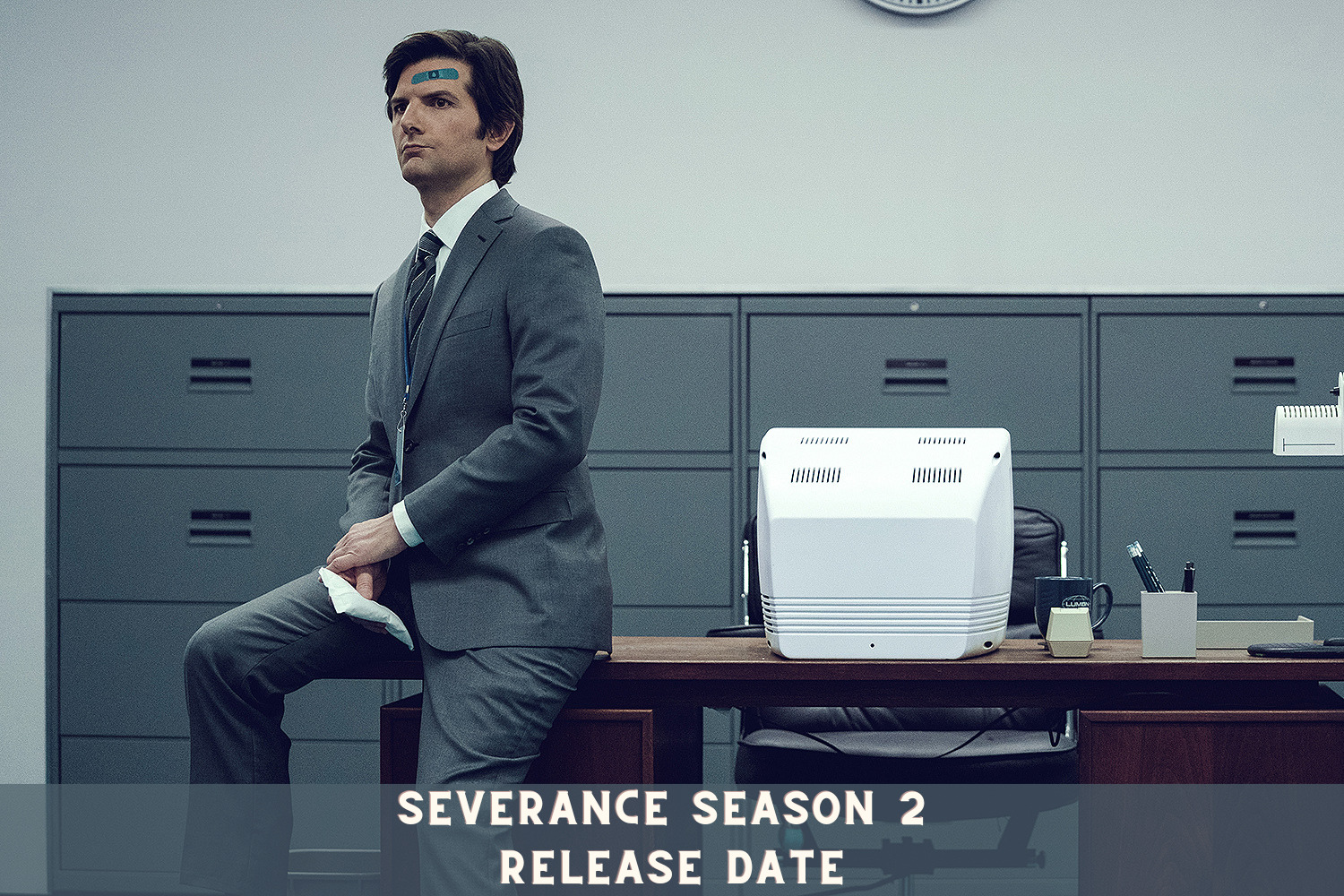 The renewal did not come as a surprise, as the first season was a huge success with amazing viewership stats!
Forever Summer: Hamptons Season 2 Premiere Date Updates on Prime Video
Filming for Severance Season 2 began in March. It is currently underway. There is no news of an official release date as of yet! However, taking into account the time required for filming and production to complete, we expect Severance Season 2 to come out in February 2023!
House of the Dragon Season 1 Teasers and Cast
Severance Season 2 Plot
Severance Season 1 ended on a major cliffhanger that left viewers stunned! Mark discovers that his wife Gemma is actually Ms. Casey from Lumon! He runs to find his sister Devon, but Milcheck gets to him first! Additionally, Helly publicly tells everyone about Lumon's evil plans at a Lumon Business event. Moreover, Irving also discovers that his current love interest is married and planning his retirement plans with his husband. However, he still goes ahead and bangs on his door to warn Burt's outie about his innie. Unfortunately, we do not find out whether he was successful in his mission or not.
Grey's Anatomy Season 20 Premiere Date Expectations
The second season will pick the story up from here. Devon knows the truth about Mark's Severance. Thus, she may try and help him get out in the new season. Moreover, we also don't know the truth about Gemma, i.e., Ms. Casey's personality. Is she happily working with Lumon, or is she severed just like the others?
Dylan's fate is also a major storyline for the second season. He sacrificed himself to allow his friends to switch from their outie to innie modes by opening a few switches. Milchek breaks into his room in the finale, and it seems like Dylan is in some serious trouble. However, the episode ends before we find out his punishment.
All in all, Season 2 will probably be even more dramatic than the first one! It will answer all our questions and quench our curiosities!
Days of Our Lives: Beyond Salem Season 3 – Is it Renewed or Canceled
Severance Season 2 Cast
The renewal announcement also confirmed that four of the main cast members will return for the second season. This includes,
Adam Scott as Mark, An employee at Lumon who has discovered his outie as well as the truth about his wife who is alive.

Britt Lower as Helly, The granddaughter of Lumon's founder who underwent Severance as a PR stunt.

Zach Cherry as Dylan- An employee at Lumon whose innie just discovered the existence of his children.

John Turturro as Irving- A Lumon employee who has also found his outie.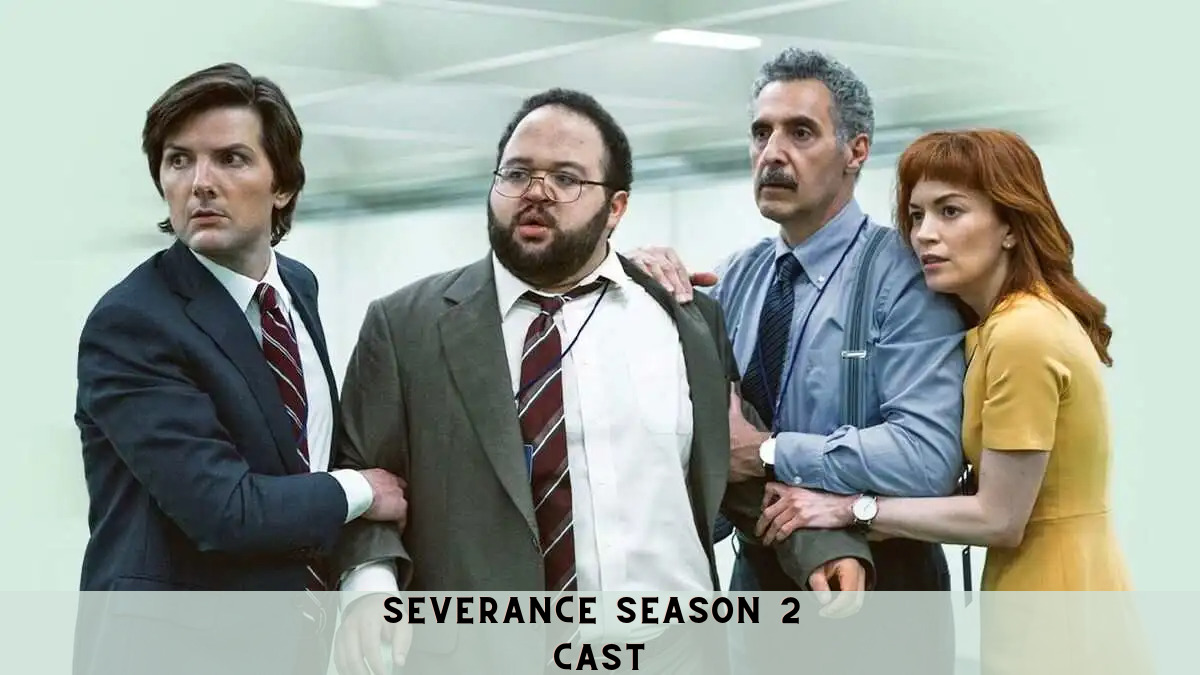 Additionally, Patricia Arquette will return as Mrs. Cobel, the manager at Lumon, and Tramell Tillman will also make a comeback as Milchek, the trusty sidekick.
Dichen Lachman will also probably return as Ms. Casey, who turns out to be Mark's dead wife. She will be joined by Christopher Walken, who plays the role of Burt, Irving's love interest whose outie turns out to be married.
We also expect to see a lot of new faces in Severance Season 2. However, Apple has not revealed any information about the newcomers as of yet.
Don't Make Me Go Ending Explained
Trailer
There is no trailer for Severance Season 2 as of yet. This is because filming still has a long way to go before it is completed. Thus, fans should expect to wait for quite some time to get their first look at the second season of Severance.