AMC's psychological thriller series, Dark Winds, is receiving quite the traction. After an immensely successful season 1, the team is set to start work on Dark Winds Season 2. The series dropped its pilot season on 12th June 2022. The pilot episode ended up breaking AMC records and becoming the #1 series launch for the platform.
Created by Graham Roland, the series follows Tony Hillerman's book, Leaphorn and Chee. The show follows the lives of Joe Leaphorn and Jim Chee, two police officers in Navajo. Set in the 1970s era, the pilot season is based on Listening Woman and partially People of Darkness. It currently has an impressive 8 out of 10 rating on IMDb. Further, it also has an astounding 100% overall rating on Rotten Tomatoes. We gathered all the available information regarding the upcoming season. Continue reading to find out more.
Dark Winds Season 2 Cast
As it only recently received a renewal, not much is known regarding the cast of Dark Winds Season 2. Nonetheless, based on the events of the first season, we can predict which cast members are likely to return for the follow-up season. The season finale is yet to release. Hence, its events could cause a significant change in cast. For now, however, the following cast members are likely to return.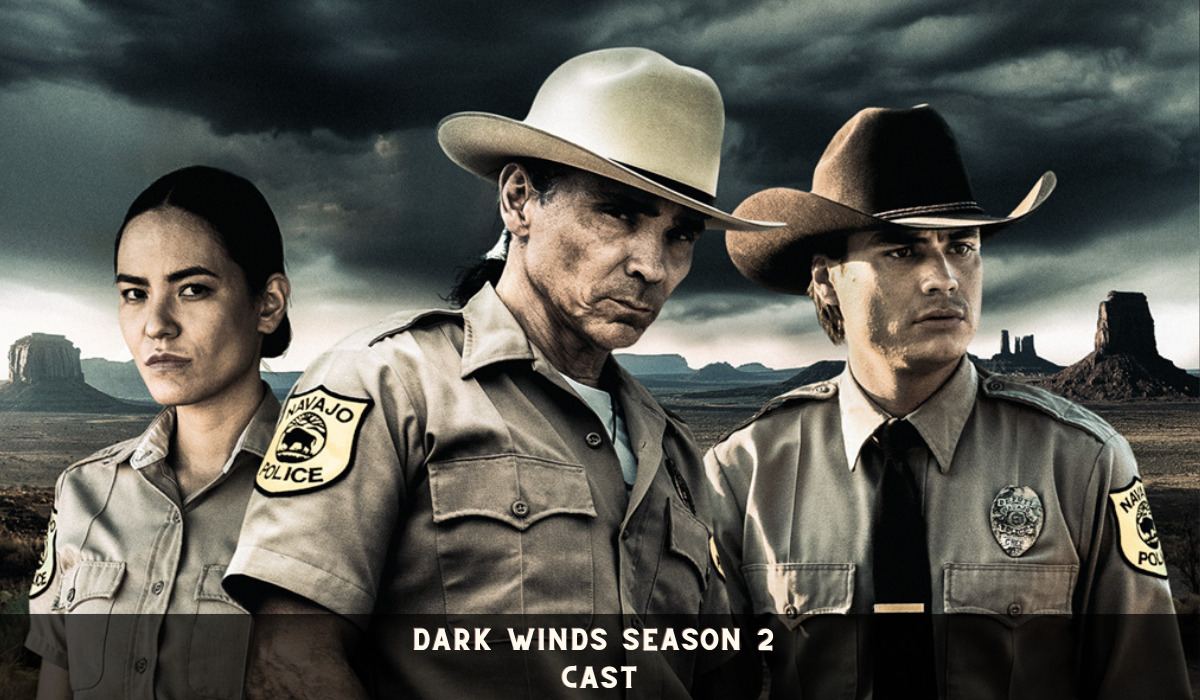 Zack McClarnon would return as Joe Leaphorn. McClarnon is an American actor best known for the Western crime show Longmire, Westworld, and Fargo. MCU fans may recognize him from his role in 2021's Hawkeye. Joining him is Kiowa Gordon as Jim Chee. Gordon rose to fame following his role as the shapeshifter Embry Call in The Twilight Saga.
Noah Emmerich returns as Whitover. Emmerich is an American actor and director. His most popular roles occurred in movies such as The Truman Show (1998), Beautiful Girls (1996), Miracle (2004), Little Children (2006), and Super 8 (2011). His role as FBI agent Stan Beeman in The Americans landed him the Critics Choice Award for Best Supporting Actor in a Drama Series.
Jessica Matten returns as Bernadette Manuelito, the Navajo police Sargent working with Leaphorn. Matten is an Indigenous Canadian actress. Apart from Dark Winds, she also starred in and produced the crime drama, Tribal. Apart from this, she now joins the cast of Jason Momoa starrer Frontier.
Further, Rainn Wilson is likely to return as Devoted Dan, a corrupt missionary who relies on faith to recruit people. Rainn is a comedian, actor, producer, and writer. His unarguably most popular role is of Dwight Schrute in NBC's hit sitcom, The Office. This role won him Emmy Nominations for Outstanding Supporting Actor in a Comedy Series 3 years in a row. Moreover, his acting roles also include the character of Arthur Martin in HBO's Six Feet Under and Trevor in CBS's Mom.
We also have Deanna Allison as Emma Leaphorn, officer Leaphorn's wife. Other actors expected to return for the sophomore season are Eugene Brave Rock as Frank Nakai, Jeremiah Bitsui as Hoski, and Elva Guerra as Sally Growing Thunder.
Furthermore, it is possible that new characters may be introduced in Dark Winds Season 2. However, for now, there is no information available regarding this. We believe it will be a while before the team finally divulges more information on this topic.
Severance Season 2 Premiere Date Delayed – Here is Why
Dark Winds Season 2 Status
We have good news if you are a fan of this noir crime series. The show officially received its renewal for a second season. The news came just a week after the release of the show's pilot episode. This goes to show the immense popularity of the first season. The pilot episode gathered a 2.2 million viewer count on AMC in the Nielsen Live +3 ratings.
With stats like this, renewing the series seemed to be a no-brainer. Hence, even though the final episode of season 1 premiers today (17th July 2022), Dark Winds Season 2 is already in the making.
House of the Dragon Season 1 Teasers and Cast
Dark Winds Season 2 Release Date
Conversely, the team is yet to release the official release date for the series. As the news regarding the series renewal is still quite fresh, there is a long way to go before the sophomore installment hits our screens. Hence, we still have to wait a while before the release date gets revealed.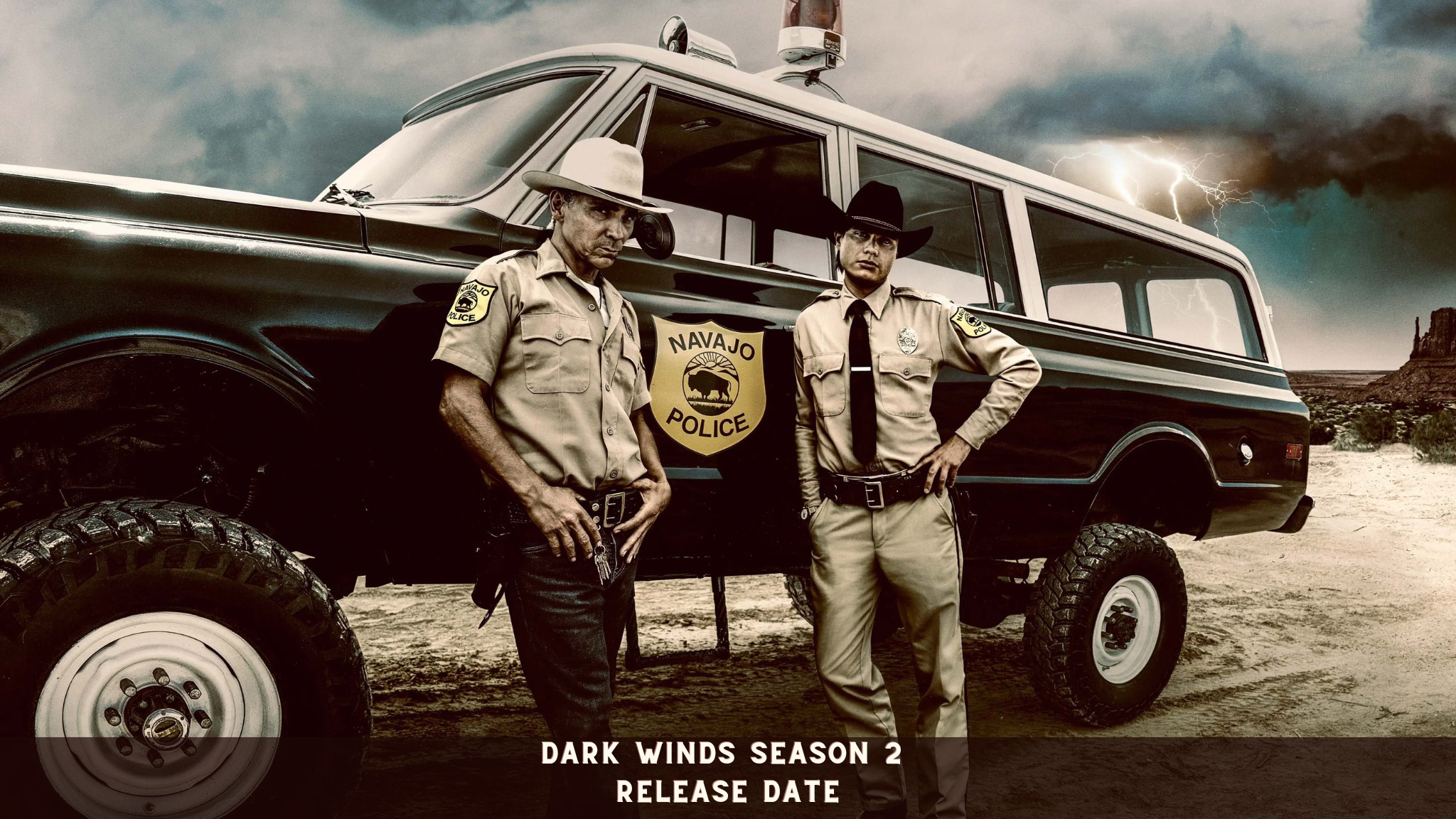 Nonetheless, we believe Dark Winds Season 2 would drop sometime in the summer of 2023 -provided that the team faces no delays. We expect the second season to have six episodes (similar to its predecessor). Moreover, it is likely that the series would follow a similar Sunday episode release format as well.
AMC Studio's president of Entertainment, Dan McDermott, stated,
"This once-in-a-lifetime creative team and cast have delivered something truly special with Dark Winds."
He further added,
"We can't wait to share the rest of this thrill ride of a first season with the fans and follow Joe Leaphorn and Jim Chee into a second season on AMC and AMC+ next year."
He then proceeded to thank the entire production team, especially the executive producers, namely, George R.R. Martin, Chris Eyre, Robert Redford, and Zahn McClarnon.
Better Call Saul Season 6 Part 2 Release Date, Cast, Plot, Trailer and Spoiler
Dark Winds Season 1 Finale and Season 2 Storyline
Currently, the exact storyline for the sophomore installment remains unknown. The final episode for season 1 of this intense crime series drops today (Sunday 17th July 2022). Therefore, this episode would determine the course of Dark Winds Season 2. Till the episode does not air, it is difficult to say what exactly season 2 would hold.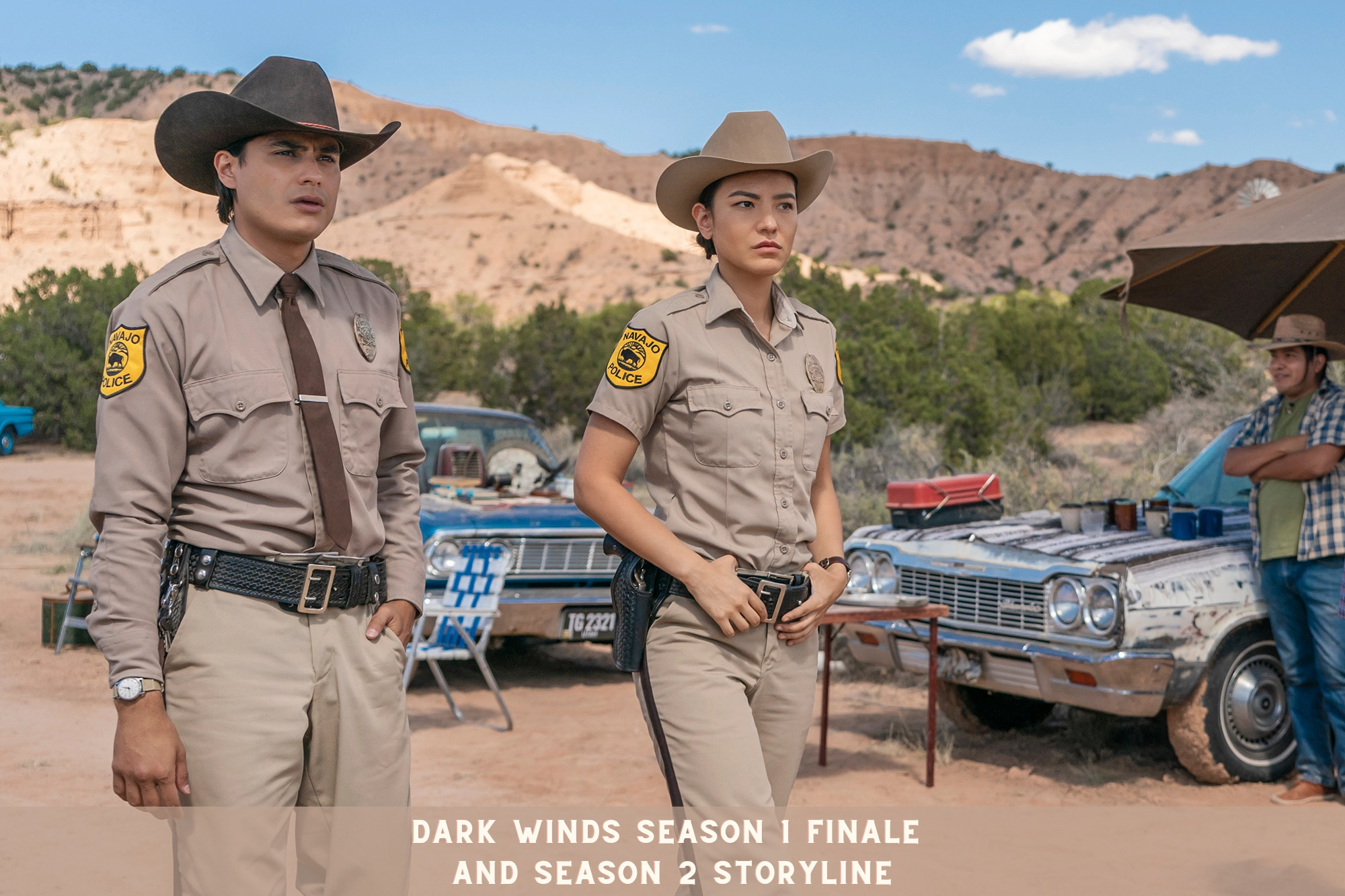 Season 1 largely followed the storyline of Tony Hillerman's book Leaphorn and Chee. Therefore, the upcoming season is likely to further continue the novel's plotline. Nevertheless, we will keep updating this site with news regarding the second season's storyline once it is revealed.
Law & Order: SVU Season 24 Premiere Date Expectations on NBC
Trailer
For now, there is no trailer available for Dark Winds Season 2. Although, this comes as no surprise. The sophomore season is still in its very initial stages. Also, there is no news if filming has even begun or not. Therefore, there is still a long wait before the trailer releases. Ideally, we expect the trailer for season 2 to drop about 2-4 weeks prior to the second season's release.
Your Honor Season 2 Premiere Date, Trailer and Teasers on Show Time