As an industry that is inherently driven by technological innovations, the gaming industry has undergone a number of radical transformations over the last number of decades and years. These technological developments have propelled video games from simplistic on-screen sprites to vast virtual worlds rendered with breath-taking realism.
At the same time, the video game industry has grown to be a global phenomenon with an estimated market value of over $300bn and consisting of billions of players spread across the world.            
Big data, artificial intelligence and virtual reality have been at the forefront of transforming the video game sector and delivering new and exciting gaming experiences. Developers have poured vast resources into developing these technologies and adapting them for video games, which have allowed them to both better understand their player base and to deliver more immersive gaming experiences.
But what exactly are virtual reality (VR) and artificial intelligence (AI), and how have they been revolutionizing the gaming industry?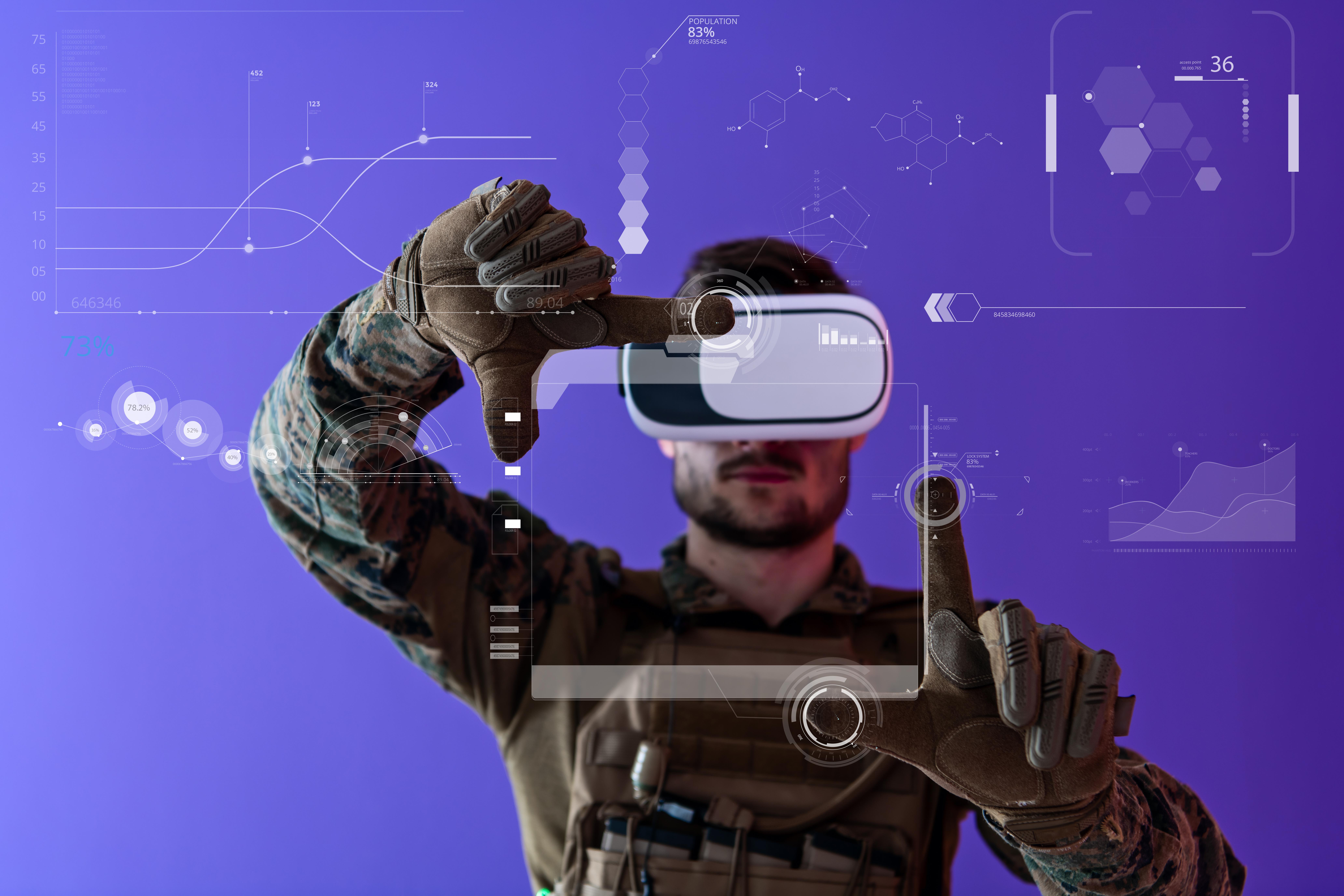 AI and gaming: What does the revolution look like?
AI has impacted many aspects of the gaming world and is empowering the future of the gaming industry as a whole. This includes everything from making non-player characters smarter and more realistic, to creating realistic gaming environments that adapt to the player. It also covers the creation of gaming environments and content in real time, which players can then interact with.
Online gaming in particular has been revolutionized by artificial intelligence. Cheating is a massive challenge for game developers, and if it is allowed to run rampant, it can negatively impact gamers and cause long-term consequences for game publishers. In response, game developers have invested significant resources into deploying complex anti-fraud and anti-cheating software which uses AI to analyze player movement patterns in real time.
AI and iGaming
One game type where you can get a sense of just how powerful the algorithms powering online games are these days is the casino and iGaming sector. Although many online casino games are admittedly quite simple in terms of their operation, behind the scenes, there are often complex algorithms at work.
As we see on iGaming platforms such as 888Casino, online casinos leverage huge amounts of information. AI is used to power market functions, such as suggesting new games to customers, automation, fraud detection and predictive maintenance. By harnessing AI, online casinos can offer deeper personalization, which can help to improve the playing experience.
AI is also used in the iGaming sector to power the responsible gambling features that many online casinos have built into their platforms. Software powered by complex AI and algorithms is used to help casino players develop a healthier relationship with their favorite pastime.
VR and the gaming industry
Another technology that is helping to deliver more immersive gaming experiences is virtual reality (VR).
The global VR gaming market is expected to grow from around $9.39bn in 2021 to $12.13bn in 2022. While this currently represents a fairly small slice of the pie in terms of the size of the global gaming sector, the technology itself holds a huge amount of potential.
Virtual reality technology can be used to deliver immersive gaming environments in which players can interact with both the virtual 'space' they inhabit and the various objects in the environment. It can be used in a wide variety of game types, such as racing, puzzles, action, adventure and sports.
To deliver VR gaming experiences, a wide range of devices have been developed. This includes personal computers, gaming consoles, mobile devices and dedicated VR devices. While the growth of the VR gaming sector has been solid over the last number of years, one of the major obstacles has been the cost of acquiring VR devices. However, as this technology becomes more accessible, we can expect to see the number of players rapidly increase.
AI, VR and gaming: What does the future hold?
All the applications of AI and VR set out above are admittedly fascinating and show just how far these new technologies are pushing the gaming sector, although it's hard to say how far AI can go in pushing the industry forward. What we do know, however, is that VR and AI will continue to evolve and help create more diverse and immersive gaming experiences for players. There has never been a more exciting time to be a video game fan!