New Amsterdam will wrap its run with the 5th season, which is not easy for fans to accept. Consequently, the fandom has specific hopes from the writers about the characters. The majority of them want Max and Helen to be the end game. But does it look like they'll get their happy ending in Amsterdam Season 5? To find out, continue reading the article! 
What is next for Max and Helen in New Amsterdam Season 5?
The final moments of the 4th season left us in a shock. Max tried his best to have the best wedding, but things didn't work out in the end. Helen bailed on him by simply saying that she couldn't make it. This ending did not sit well with the fans because, since day 1, Helen has worked things out just so she could be with Max. Hence it did not feel complete. So, will they finally get their happy ending in the upcoming season? Well, only the 5th season can reveal this.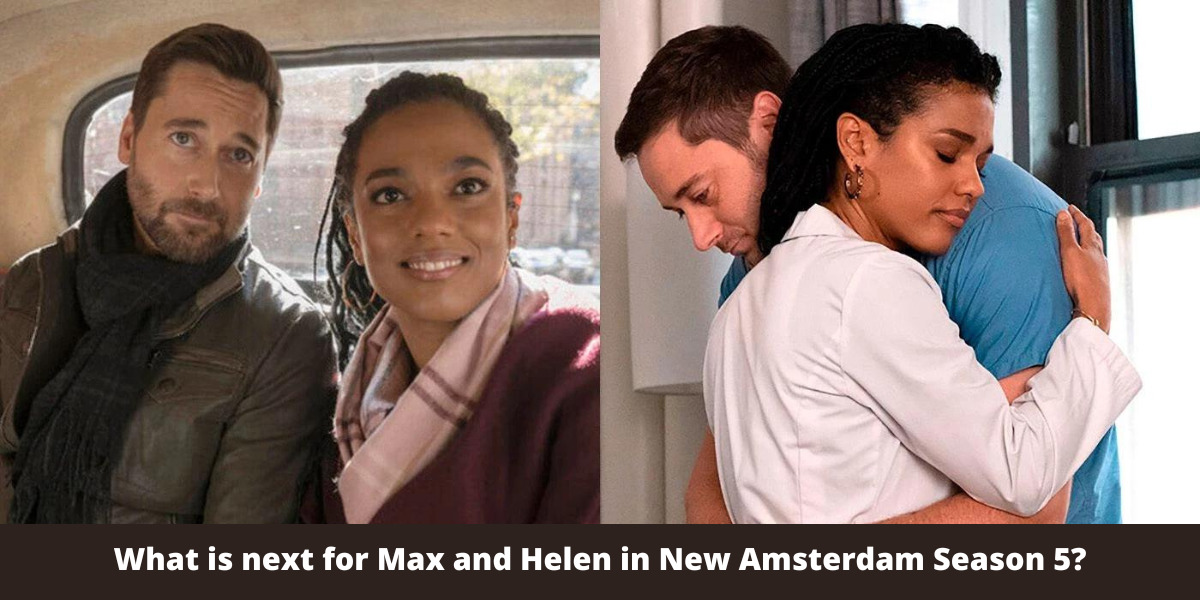 However, Eggold revealed in an interview that he had something big planned for the couple. So, it looks like they might be an endgame! Something challenging came up for Helen, which made her take such a drastic decision. He did not reveal what exactly happened with her as that will make the story of the 5th season. But the good thing is that the writers will resolve this issue in the upcoming episodes. Hence you don't need to worry. 
Why was Helen so upset in the finale of 4th season?
The 4th season finished without revealing what was going on with Helen. After all, what made her so sad that she decided not to go to her own wedding? Considering the relationship between Max and Helen, there must be something else that was bugging her at the moment. It looks like she decided to stay in London because of her mother. And if she stays there for longer, the couple might be on the brink of breaking up. Because, as we know, long distances don't always work out. However, we still have our fingers crossed for our favorite couple. 
But there is also a possibility that they make it work in the end. In the meantime, Max can stay in New York to help the hospital while Helen takes care of things in London. This way, they can thrive. But in the end, their fate lies in the hands of the writers. Considering that this will be the last season of New Amsterdam, we have high hopes from the writers. 
Freema Agyeman has left New Amsterdam
This news came to a while ago that Freema Agyeman will not return for New Amsterdam Season 5. She expressed how heartbroken she felt for making this decision, but there was no way out. Well, this is not looking great for Sharpwin. If the actress has exited the show, then that means that is it! 
But David Schulner pacified the fans that he has something interesting for the ship! Now we don't know if he was saying this just for the sake of it, but we really hope that he means it. The actress did not reveal the reason why she departed the show, but she has another project coming up. So, most likely, the filming schedules wouldn't have worked out, which made her take this decision.
Regardless, we hope that Max and Helen get their deserved happy ending. We will keep adding to this site in case of any new information, so don't forget to bookmark this page!