We have all heard our fair share of stories about ghosts roaming around areas in their wedding dresses. But this one tale is quite underrated. It is commonly known as the Anna Baker dress. However, many believe this is just a made-up lie to distract people. As much as it sounds true, how credible is this? Read all about it in this article!
Some accounts seem so bizarre that one can not help himself from calling them fake. There was even a rumour that the town official made all this fake news on intentional bases; so that the area would attract more tourists because of the house. This can be true because eventually, the house opened up to the general public as a museum. But according to the original tale, it seems the story can be partially proper! 
Anna Baker Dress: The Baker Mansion
The Baker Mansion is now a renowned museum. But it was home to Elias Baker and his wife back in the day. They had three kids; 2 sons and one daughter. Guess who the daughter was? Yes, you got it right! She was Anna Baker, around whom the story revolves. Anna's father was a wealthy man who had a steel business. Anna, unfortunately, fell in love with his father's worker. During those times, the class system was quite strong. So, naturally, Anna's family disapproved of this strange relationship. And spoiler alert, it ended on a sad note!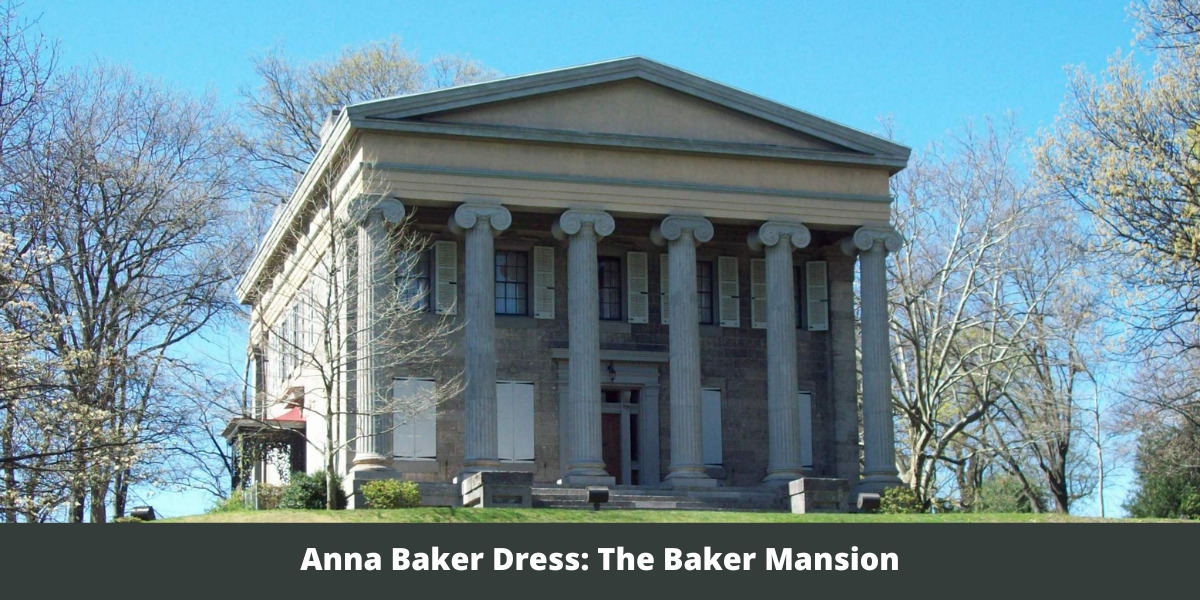 After Anna couldn't marry the love of her life, she decided to confine herself within the house. So, she did not marry anyone. When her father died, Anna went out to the man she still loved. But the shocking plot twist was that her love had already settled down with someone else and now lived a comfortable life. She had lived years hoping she could reunite with him again. However, this revelation took a toll on her mental health. Later the situation got so worse that the neighbours proclaimed her insane. Even the maids inside the home told stories about her crazy behaviour. She would dance around the halls in her wedding dress. To any average person, this site could be pretty disturbing. Eventually, she died in 1914, but according to some people, she still haunts the mansion hall where she dances in her wedding dress. 
Wedding dress
This is the famous dress which she used to wear while dancing around in the halls. When the museum opened for the general public, many could experience paranormal activities. The dress was kept inside a glass after its preservation. Some accounts have reported that the glass box shakes as if someone is trying to force their way into it. And the dress even goes around dancing, especially when there is a full moon. So, it looks like her spirit has still not received the satisfaction she has always longed for. 
What was Dave Thomas Net Worth at Death?
Joey Badass Reached Net worth in 2022 (Updated)
Anna is not the only one who haunts the buildings. Many believe that there are other spirits of the Baker family as well. One of the brothers' dead body was buried inside the house so it makes sense. As cameras swarm the museum, many activities are also online! Some visitors have experienced a woman going around in the hall with screeching voices and screams. This can easily make anyone scared and run for their lives. 
So, that was everything about the Baker Mansion and Anna Baker's wedding dress. For more such stories, don't forget to bookmark this page!
Kid Cudi Net Worth 2022: Income, Salary, Career, Bio