The unique story of Ash is not ending anytime soon! Because Pokemon Journeys Episode 121 will quickly make its way to Netflix. The previous episode left the story on a very crucial point; Satoshi almost became the best pokemon trainer. However, the episode ended there. Now that there are two more matches to go, we'll soon find out if he reaches his goal or not. You'll read more about Episode 121 of Pokemon Journeys below! 
When will Pokemon Journeys' Episode 121 be released?
Pokemon Journeys Episode 121 will release on Netflix on 12th August 2022. It will become available for Japanese and US fans at different times. The episode will go on air for Japanese fans at 18:55 hrs. (Japanese Standard Time), and for US fans, it will air at 2:55 hrs. (Pacific Time). 
The Cast of Supernatural and Legacies to Appear in Kung Fu Season 3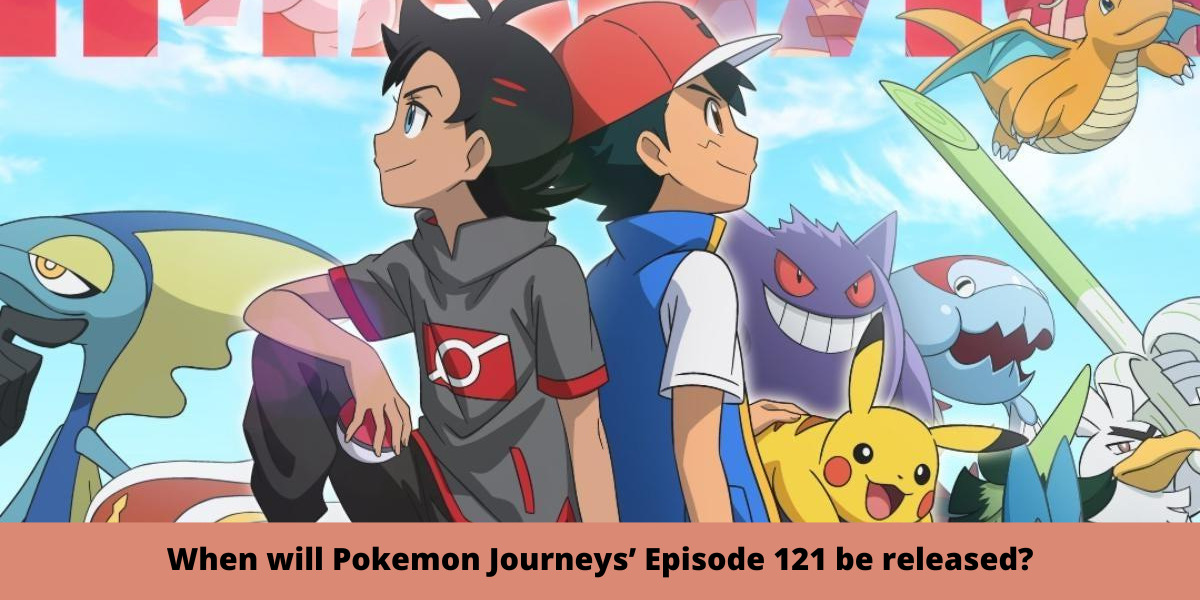 If you're from the US, you can easily watch the episode on Netflix. But if you're from Japan, you'll be able to watch the episode on several channels like; Tokyo MX, GTV, GYT, MBS, BS, Asahi, and even more! All previous episodes are also available on Netflix! As there is still time until the release of episode 121, you can watch the previous episodes. 
Harley Quinn Season 5 everything You Need to Know About the Upcoming Season
Ben Levin & Kim Rhodes Join Kung Fu Season 3 Cast
What will happen in Episode 121?
In the previous episode, we saw how Koharu had to get Eevee checked as he was concerned about her evolution. But in the end, it turned out that it all depended on her will! So, this might prove that Eevee is just scared. Later, when Koharu and Eevee save Pippi from Golbats and help Pippi in its evolution ceremony, Koharu reveals that there will be many more opportunities for him and Eevee in the future. Due to this, he decides to stay with Eevee. The story will likely continue from here. 
Well, now that the mystery regarding Eevee's evolution is no longer a secret, expect the storyline to become more intense. Eevee has decided not to evolve, so will this affect the highly anticipated tournament? We'll get to the semi-finalists in the semi-finals of the tournament. There will be two pairs who will fight against each other. And the one who qualifies from each pair will go on to the finals. The semi-finalists include Satoshi and Sinora. Plus, Dande and Carne. However, We are still not sure whether the battle will begin in this episode or not. So, it looks like we'll have to wait until 12th August when the episode will finally go on air. 
Will New Amsterdam End with Season 5?
The Orville Season 4 – Is it Renewed or Canceled?
As the episode will continue the story from the previous one expect the majority of the voice cast to return. But just for your ease, we have already compiled their names which include; Ikue Ôtani's Pikachu, Rica Matsumoto's Satoshi, Sarah Natochenny's Ash Ketchum, Zeno Robinson's Goh, Daiki Yamashita's Go, Megumi Hayashibara's Hibanny, Casey Mongillo's Scorbunny, Yûji Ueda's Sonans, Yûichi Nakamura's Dr. Sakuragi, Michele Knotz's Jessie, James Carter Cathcart's James, Inuko Inuyama's Nyarth, Ray Chase's Professor Cerise, Tara Sands's Yamper, Erica Schroeder's Wobbuffet, Kenta Miyake's Kairyu, and Kana Hanazawa's Koharu.
So, that was everything you needed to know about Pokémon Journey's Episode 121. Don't forget to tune in on 12th August. For more updates, stay tuned!