Industry Season 2 is even more exciting than the first season, and we are all here for it. The first episode premiered on 1st August 2022 and made waves. Of course, it ended on an incomplete note. The story is slowly getting into shape. However, we still have our queries regarding certain plot lines. To know more about Industry Season 2 Episode 3 continue reading the article!
When will Industry Season 2 Episode 3 be released?
The third episode of the second season is titled 'The Fool.' It will premiere exclusively on HBO and HBO Max on 15th August 2022 at 9 PM ET. The show has eight episodes in total and will continue until 19th September.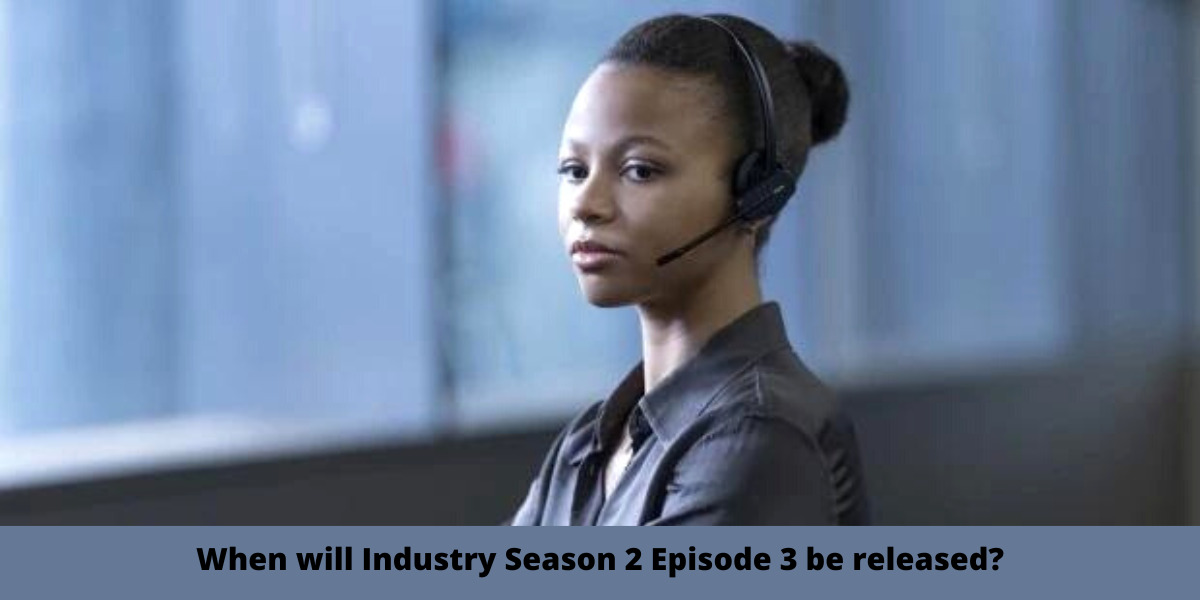 For now, we are not sure whether HBO will order another season of the show. But given the first season's success, we won't be surprised if it gets a third season as well. However, with the ongoing situation of HBO Max and the uncertainty regarding various shows, there isn't much that we can say about its following seasons. So, you'll have to remain patient. 
Pokémon Journeys Episode 121 Release Date and Time on Netflix
The Cast of Supernatural and Legacies to Appear in Kung Fu Season 3
What will happen in 'The Fool'?
Well, there is no guarantee that our predictions will come true. But according to the present situation, these theories appear to be real. According to the official synopsis of the third episode, expect Harper will have a hard time as she'll find herself confused in the investor event. Gus will get a really good opportunity while teaching Leo. The timing might be a bit unfavorable, but if she pursues it, it might change the trajectory of her life. Yasmin will have to convince Celeste to help her somehow. So, it looks like the third episode will be something! Yasmin is getting unusually close with Celeste. Her blind trust will cost her. By doing so, she is putting herself in danger and her entire family at stake. The consequences will likely break her apart. 
Bloom is not in the perfect situation right now because if the deal falls off, he'll be in grave danger as he'll lose all her money. What will he do then? Guess this will be uncovered in the third episode. Robert will not go down because Nicole will somehow save him. Despite this, the future ahead of him does not seem so bright. 
Harley Quinn Season 5 everything You Need to Know About the Upcoming Season
Ben Levin & Kim Rhodes Join Kung Fu Season 3 Cast
What is next for Bloom and Harper?
In the second episode, we saw how Harper cancelled an important meeting only to listen to Bloom. This shows how much she values his brain. So, we must wait to see what Bloom will pull up next. In the beginning, Bloom made a major trade during the Covid times, which changed his life for the good. But as we know, the situation is not the same anymore, so he needs a plan. And to put it simply, this plan is Harper.
Will New Amsterdam End with Season 5? 
He'll live vicariously through the success of a young, ambitious person who happens to be Harper. Due to the tension between them, many fans are convinced that something is happening. However, it seems unlikely for them to have a romantic relationship because both have their motives to be in touch with each other. But their romantic relationship could be a nice touch to the show. 
So, that was everything you needed to know about Industry Season 2 Episode 3 release and other plot details. For more information, stay tuned!