On 9th April 2021, DMX left this world at the age of 50, leaving behind his big family. The hip-hop artist was well known in the music world and respected by many. The whole industry mourned the loss of such a talented artist, but now that he is gone, the fans can't help but feel sympathetic toward the family of DMX. Many are even taking advantage of this situation and claiming to be his family. So, now the question arises who the real DMX family is? To find out, continue reading the article!
If you're a fan, then you should already be aware of the fact that the rapper had around 15 kids! DMX passed away due to a heart attack. He got discharged just a week after the hospitalization because his condition was beyond help. The reasons behind this heart attack are still unknown, but the rapper had an unhealthy relationship with drugs. He was a very famous rapper, so obviously, he made quite some money, but according to certain reports, he owed a lot to people. And with 15 children from 9 different women, you really have to have a strong income source to support such a big family. 
Joey Badass Reached Net worth in 2022 (Updated)
DMX Family, after his condition
At the time of his death, DMX's net worth was around $1 million. But there were other sources of income too. Probably the money he left behind took care of the debts and other formalities. And as far as his children are concerned, they should have comfortable inheritances. The rapper was in a stable relationship with Desiree Lindstrom. His last child, Exodus, was from her. But as the couple hadn't tied the knot, it seems unlikely for Exodus to get anything as the inheritance. But this can complicate the matter. Desiree even went as far as filing a complaint because she claimed to be the 'common-law wife'. But unfortunately, the court's ruling did not turn out in her favor. So, she will not get her part.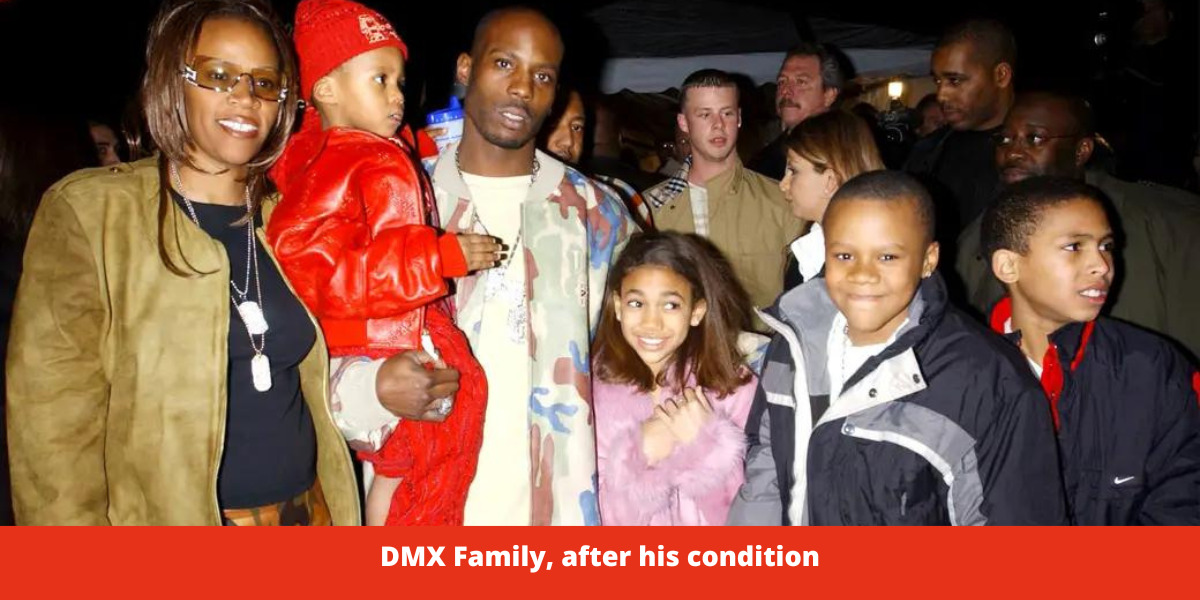 In fact, the petitions regarding DMX's estate and property were filed just a month after his death by his children. But the issue is that DMX never married, so he technically has no family according to the law. Hence whatever earnings he had along with the property will be divided among all his children. This is the official ruling of the court. 
Anna Baker Dress: Know the True story behind her Haunted Wedding Dress
Someone claims to be DMX's child
Of course, as the people saw the chaotic state of DMX's family, they jumped in with their own stories. Raven Barmer Simmons has filed an official petition that she is part of DMX's family too. And just like her 15 siblings, she is also entitled to receive her part of the share. But it is yet to be confirmed whether she is telling the truth or not. The court will take care of this matter through an official DNA test. 
What was Dave Thomas Net Worth at Death?
Well, DMX has left this world, but his legacy lives on! To stay updated on the matter, don't forget to bookmark this page!