Where is Jimmy Garoppolo? He is gone with the wind -at least from the San Francisco 49ers. The quarterback seemed to rise to fame quite fast. He gained significant limelight following his grand contract with the 49ers. The 49ers took on Jimmy Garoppolo as their new quarterback in 2018, taking him on for the next five years and signing a whopping $137.5 million contract with him. Because Garoppolo was only seven NFL games old, this was a major career high for him.
The 49ers arranged a press conference to announce the big news. Garoppolo appeared at the conference. However, they disappeared right after. In an interview with the San Francisco Chronicle, a coaching staff member explained that following the press conference, "nobody heard from him for weeks and weeks." He added that the quarterback would not return calls or texts either. It almost felt like he had disappeared. None of the members of the 49ers could believe what had happened and were all in utter shock. 
While he did return later on, his utterly irresponsible act foreshadowed his future career in San Francisco. His team made it to the playoffs twice and even appeared at the 2020 Super Bowl. However, Garoppolo's role in his team's success was not big. He proved to be highly inconsistent in his performance. He did not meet the huge expectations the team and its fans had from him and proved to be truly disappointing. 
What DMX family is doing after his Death?
Joey Badass Reached Net worth in 2022 (Updated)
Unsurprisingly, the team is done with Garoppolo and is waiting to get rid of him. During the off-season, Garoppolo went into surgery. However, this greatly hindered his trade value and made it possible for any prospective suitor to identify their starter, or at least the candidates to take their place.
Although it is interesting to know that the Browns did make an offer, according to reports, they are willing to trade for Garoppolo if NFL agrees to prolong Deshaun Watson's suspension. Watson has allegations of serial sexual assault against him for harassing multiple massage therapists. 
Who is Jimmy Garoppolo?
James Richard Garoppolo, more commonly known as Jimmy G, is an infamous football quarterback who plays for the San Francisco 49ers in the National Football League (NFL). Young Jimmy showed great potential and even won the Walter Payton Award in his school. In 2014 he managed to make the NFL draft and served as Tom Brady's backup for the New England Patriots.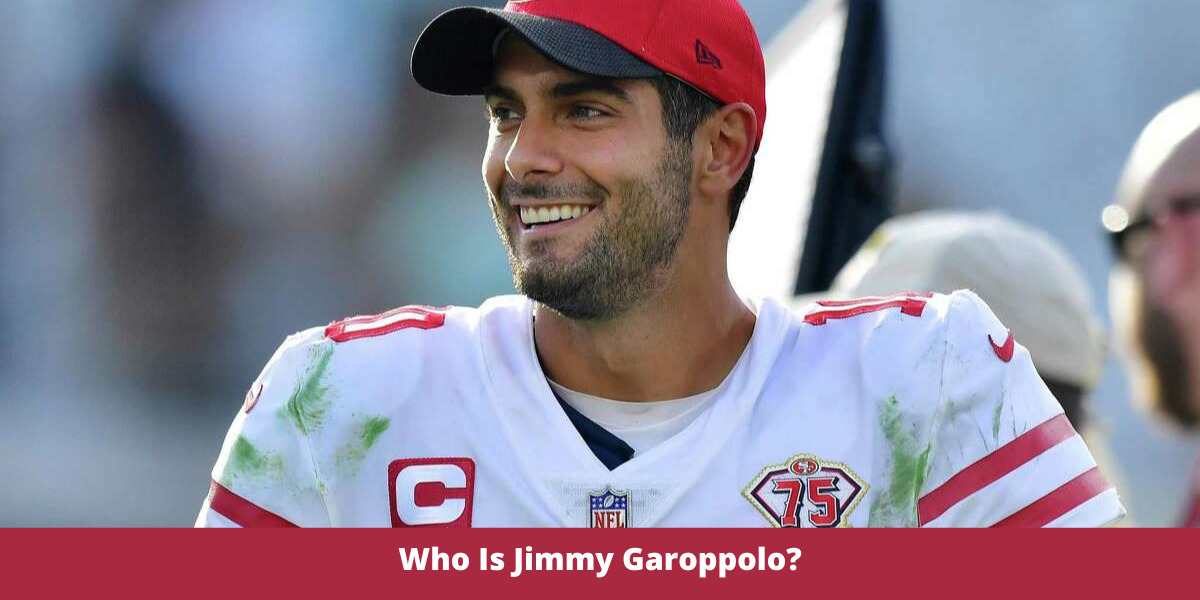 He held this position for four years before the San Francisco 49ers took him on. He started quite strong with the bay area team, leading them to win five back-to-back games. This led to the 5-year contract extension with the team. 
Anna Baker Dress: Know the True story behind her Haunted Wedding Dress
Is Jimmy Garoppolo still with the San Francisco 49ers?
Even with his sloppy ride with the 49ers, Garoppolo still serves as the team's quarterback. It was initially decided that Garoppolo would part ways in March this year. Although, that was not the case. With the 53-man roster deadline right around the corner, the team has only two weeks to find a solution to Garoppolo's problem. Both the 49ers and Jimmy G are eager to part ways. However, the team's coach, Kyle Shanahan, explained that when dealing with such a delicate situation, the wiser thing to do is wait. According to Shanahan, that is how businesses are run. 
In the recent training camp held on Tuesday, Garoppolo managed to pass his physical examination. This proved fruitful for the 49ers as they no longer have to pay him an additional $7.5 million for injuries.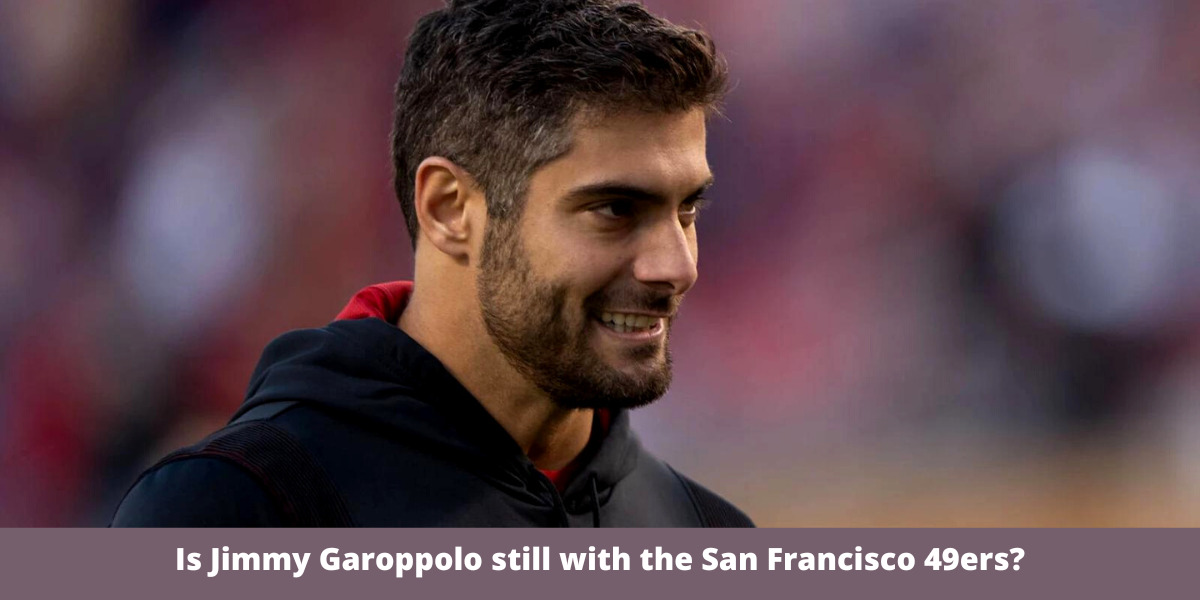 Due to the constant rocky relationship, Garoppolo no longer trains with the rest of his team. Nevertheless, the practice continues for this quarterback as he must be in perfect form if he wants to land a contract with another team. Unlike the rest of the team, Garoppolo is not bound by strict working hours. He can come and leave at his convenience. 
Regardless of their rocky history, Shanahan wants Garoppolo's exit to be a smooth one. He wishes for their quarterback to have a graceful exit from the team and hopes that things work out in favour of both of them at the end of the day.
Is Garoppolo going to be a part of the San Francisco 49ers' preseason games?
According to multiple hints dropped by the team coach, it is unlikely that Garoppolo would play for the 49ers again. If he does make it to the field for a game and suffers an injury, the team would have to pay him hefty compensation. A risk the team management simply would not dare to take. 
Where could Garoppolo wind up next?
While initially, the quarterback seemed to have multiple teams wanting him, the number has significantly decreased. It seems like Jimmy G's best chance is the Cleveland Browns. However, that also depends on whether the team decides to prolong Deshaun Watson's suspension or not. Joining the Browns would give Garoppolo an ideal platform to become a part of a promising team. Further, it would also reform his image -one that took a great hit over the past few years. 
Moreover, it is also possible for the Seattle Seahawks to take on Garoppolo. However, a deal with them would be challenging due to their position in the NFC West. The Atlanta Falcons, the Miami Dolphins, the New York Giants, and the Houston Texans may also show interest in Jimmy Garoppolo. Although, a deal with them surely comes with a significant price drop for the quarterback. 
The idea that the 49ers would have to eat some of his pay, as the Panthers did with Mayfield, doesn't hold up because Mayfield's compensation was guaranteed, whereas none of Garoppolo's is. It makes sense for Garoppolo to restructure his contract in the event of a trade, allowing him the opportunity to obtain some guaranteed money, something he now lacks. The possibility that the San Francisco 49ers may deduct some of his pay, similar to what the Panthers did with Mayfield, seems unlikely. This is because Mayfield had a guaranteed compensation. However, Garoppolo's is not. It makes sense for Garoppolo to further work on his contract in the event of a trade. This allows him to obtain some guaranteed money, something he currently lacks.