When Spider-Man: No Way Home was in its press conference phase, the power couple Tom Holland and Zendaya made headlines with their shocking revelation of being together. Someone captured them while they were sharing a kiss in the car. The fans were quite shocked but also pleased at the same time. Zendaya and Tom Holland have been good friends for quite some time now, but no one ever expected them to be a couple. Many suspected that this was a publicity stunt by their marketing team to draw attention toward the release of Spider-Man NWH, but as we all know, the movie came out months ago, so what is the status of their relationship now? Are Tom Holland and Zendaya still dating? To find out, continue reading the article!
Tom Holland and Zendaya's current relationship, Are Tom Holland And Zendaya Still Together?
For SpiderMan NWH's press conference, the couple gave a number of interviews together in which their dazzling chemistry was quite evident. So, one thing is true they are indeed a couple in real life. It was not a publicity stunt! And as far as their relationship is concerned, Tom Holland and Zendaya are still dating. Fortunately, they have not called it off. The rumours about their engagement are also baseless. Because so far, neither the couple nor their representatives have confirmed this news. And when you're one of the most famous couples, these rumours are quite common for you. But their relationship is going quite strong now.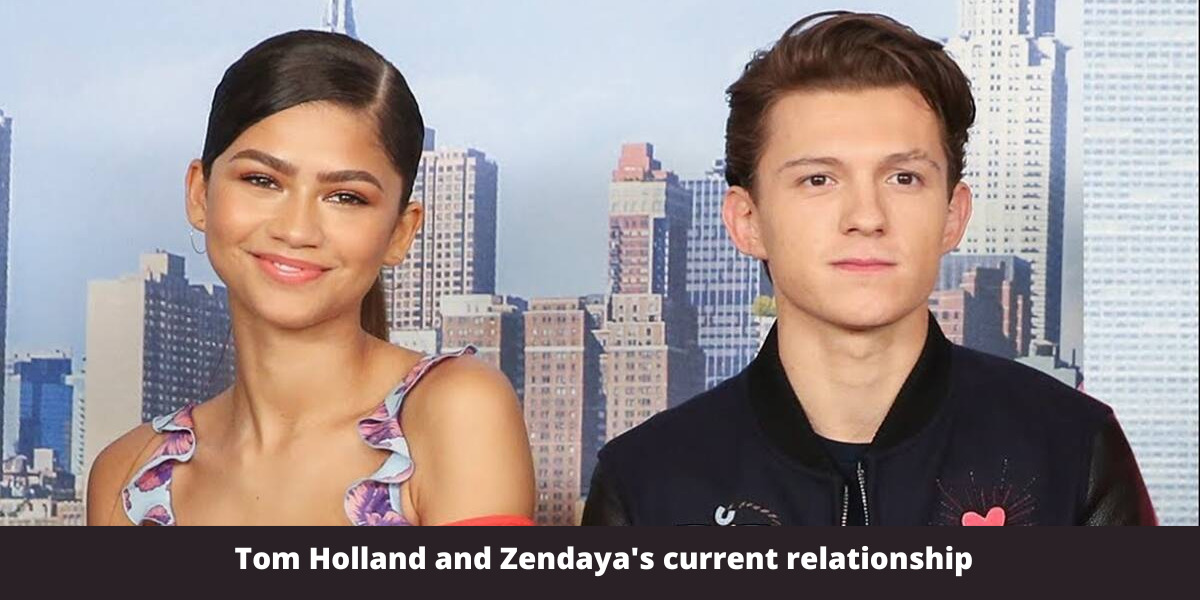 Both Zendaya and Tom Holland are smitten with each other. Their Instagram posts are proof of this. Zendaya never misses a chance to praise her boyfriend whenever he posts. And Tom Holland is also head over heels for her. The actor even mentioned in an interview that he is now thinking about settling down for a family, which made fans believe that he was talking about his relationship with Zendaya. But as he has not further elaborated on the matter, it is hard to connect the dots. However, we really hope that Zendaya and Tom Holland will further cement their relationship with vows. 
Who is Kevin Durant wife and What she does?
Back in December 2021, Holland revealed that he wants to take a 'break' from acting because he is focusing on starting a family as he 'loves kids.' So, this means that he'll soon be on a hiatus. But for someone who is as young as him and just had a major hit, he should be booked and busy, right? Well, the actor never said that he'd for sure go on a hiatus. He was 'thinking' about it. So, it is possible that the media took his stance in the wrong way. He further supported his statement by saying that he's been in the industry for quite some time now. So, it will be better to take a back seat and rest for a while. And this is no lie because Tom joined the industry as a child actor! 
He also spoke up about his love for kids. And how much he wants to be a dad in the future. His relationship with kids has always been adorable. Just like Tom, we can't wait either. He also hinted at the fact that even though he loves playing Spiderman, he's ready to make way for another younger version of the superhero. But that doesn't necessarily mean that he's leaving the franchise. His possible hiatus is another topic. 
A Further Insight on Tom Holland and Zendaya's relationship
The couple first met back in 2016. This was their formal interaction. Holland even revealed in an interview that he was quite scared by the fame and spotlight. And how it was different for Zendaya as she has always been a star. This was amidst the production of the Spiderman movie. Another rumour sprung up in 2017 about them dating, but the couple was quick to dodge these baseless statements. They made it clear that they were nothing but just good friends. Even though both were spotted on various vacations together, both of them were cool about this rumour as it's the nature of their job. 
Joey Badass Reached Net worth in 2022 (Updated)
Then Zendaya and Tom Holland both dated their co-stars, so the rumours took a couple of years off. But it's in 2021 when they made their relationship official to their fans. Since then, both Zendaya and Tom Holland have been quite vocal about their feelings for each other which is a delight to experience. It is safe to say that their fandom keeps getting their content regularly. 
Well, that was everything about "are Tom Holland and Zendaya still together"? For more updates on the matter, don't forget to bookmark this page!