Noah Schnapp found himself in quite the limelight over the past few years. With fame also came the lack of privacy and people wanting to know who is Noah Schnapp dating. The 17-year-old actor rose to fame following his role as Will Byers in the Netflix original Stranger Things. The sci-fi horror show gained immense popularity following its release in 2016. Since then, the show has released a total of 4 seasons, with each installment becoming more popular than the one before. 
With the increased success of the show, there was also an increased amount of attention drawn to its cast. Noah Schnapp was no exception to this. However, the young actor is handling the spotlight quite well. He managed to keep his personal life private (for the most part). Therefore, regardless of his fan following, fans do not know much about what Noah does in his downtime or where his heart is. 
Noah Schnapp Early Life and Biography
Born in New York City, Noah Cameron Schnapp is currently 17 years of age. His parents are Mitchell and Karine Schnapp. He grew up in Scarsdale, where he also attended his early school years. His father, Mitchell, is a Russian Jew, whereas his mother, Karine, has Moroccan Jewish ancestry. Therefore, Noah is a Jew by religion and celebrated his Bar Mitzvah in Israel. He also has a twin sister.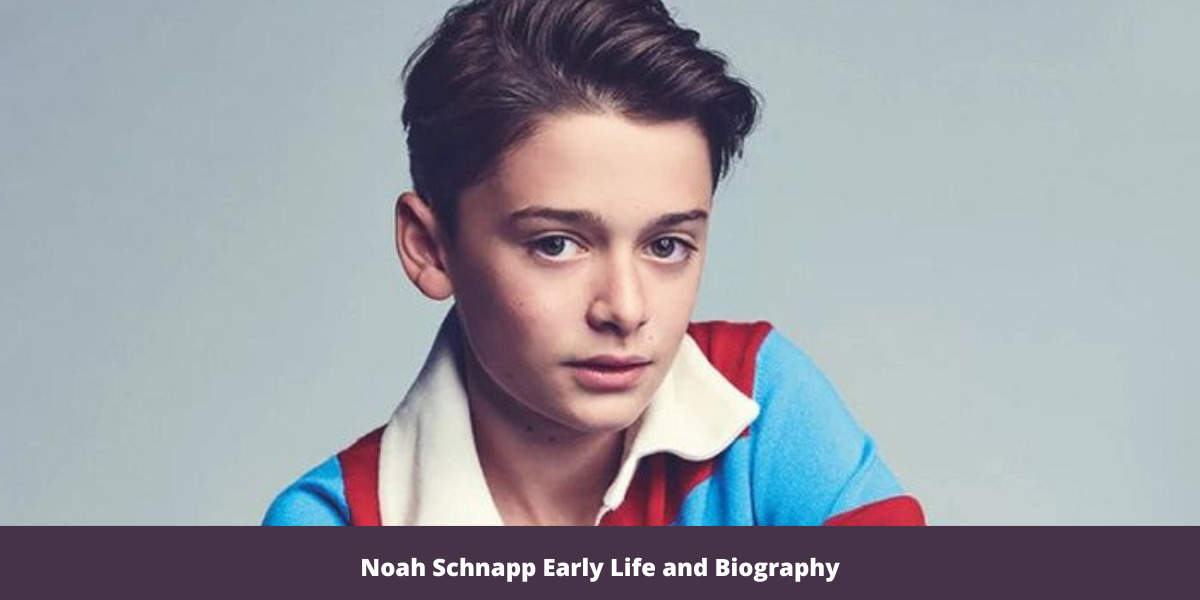 From a very young age, Noah showed his interest in acting. When he was five years old, he watched Broadway's Annie. This sparked a great curiosity, and he soon started performing minor acting roles in his school and community. From a young age, he attended local acting classes, and his acting teacher pursued him to take on a professional career. Noah's parents then enrolled him into Westchester's Star Kidz to further learn acting. His coach Alyson Isbrandtsen suggested his name to MKS&D Talent Management.
What is Kaia Gerber Dating History?
Are Tom Holland And Zendaya Still Together?
Career and Awards
Following his link with MKS&D Talent Management, Noah soon landed his debut role in Bridge of Spies in 2015. With Steven Spielberg as its director, the movie went on to win an Academy Award as well. He played the role of Roger, the son of James B. Donovan. 
Soon after, he landed the role of voicing Charlie Brown, the lead in The Peanuts Movie. This also followed him voicing the same character in the movie-themed video game, The Peanuts Movie: Snoopy's Grand Adventure. 
However, as mentioned, his role of Will Byers in Stranger Things proved to be his breakthrough role. He only had a minor role in the first season. Nevertheless, following his popularity, the writers promoted him to a series regular from the sophomore season onwards. 
His other works include Abe (2019) and Waiting for Anya (2020), in which Schnapp landed major roles. Noah also made an appearance in the 2020 Halloween film, Hubie Halloween. 
Currently, the talented actor is working on his upcoming project, The Tutor. Fans are eager to see their favorite actor in this new role and have high hopes for him. 
Who is Kevin Durant wife and What she does?
Apart from acting, Noah also tested his hand on YouTube in 2019. The channel gained 4.2 million followers over 1.5 years. However, he soon sidelined that to focus more on his acting career.
Noah's role in Stranger Things led him to be nominated for multiple awards and even win some. The young actor won the Teens Choice Award for Choice Summer TV Actor. Furthermore, he won the MTV Movie and TV Award for Best Frightened Performance in Stranger Things. He also has the Screen Actors Guild Award for Outstanding Performance by an Ensemble in a Drama Series.
Noah Schnapp Current Relationship Status
Despite his increased fame, Noah maintained a fairly low profile, especially regarding his relationships. As per the current reports, Noah Schnapp is not dating anyone. However, we know he did have a girlfriend in the past. The Stranger Things actor never made his relationship public. Therefore, we do not know anything regarding her identity or further details of their relationship. It is difficult to keep track of all the flings and relationships that a celebrity may have had. However, as of right now, Noah Schnapp is single.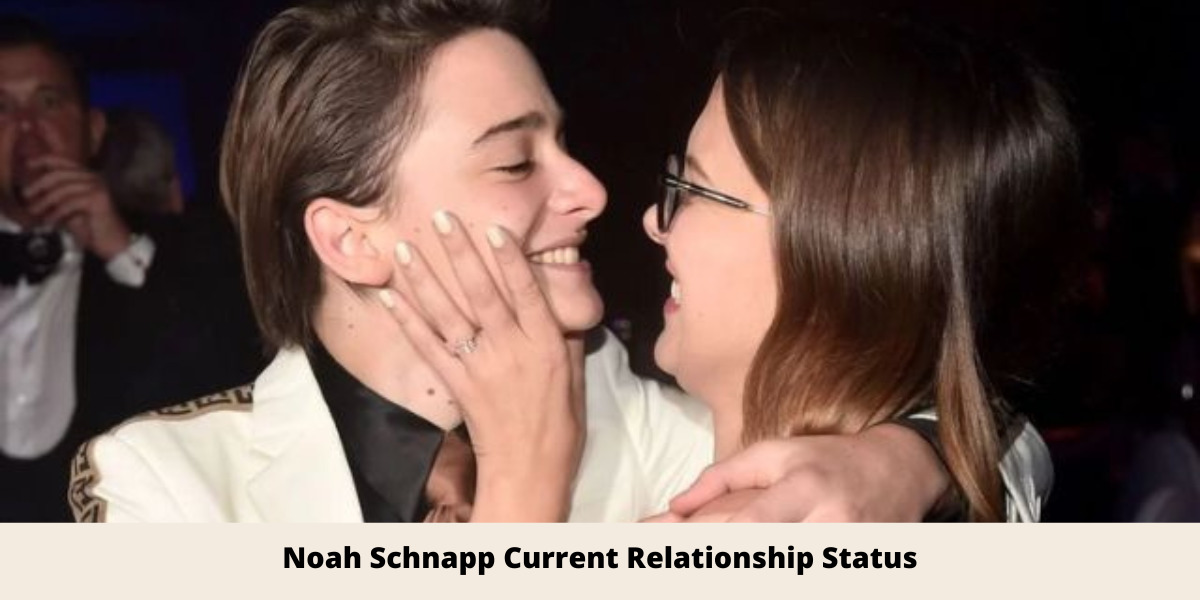 Are Millie Bobbie Brown and Noah Schnapp Dating? 
While their Stranger Things characters, Eleven and Will, are not too close, the opposite is true for them in real life. Millie and Noah are the best friends off-screen and share a special bond with each other. Their close bond led to many speculating that maybe the two are a couple. Unfortunately for their shippers, the two denied all such rumours. Millie and Noah are simply best friends, and it is doubtful that a romance may spark. 
Moreover, Millie Bobby Brown is currently in a relationship with Jake Bongiovi. From the looks of it, the pair seem madly in love and keep giving us #couplegoals. Hence, further negating any possible rumours of Noah and Millie dating.
Joey Badass Reached Net worth in 2022 (Updated)
On the other hand, Noah is single and seems to focus more on his career. His Instagram does not hint toward a possible love interest either. Nevertheless, apart from Millie, people associated Noah with his other Stranger Things costar, Sadie Sink. However, the two instantly put the rumour to rest. Later, the media associated the Bridge of Spies actor with Dixie D'Amelio. Although, Noah told the media that they were simply friends. Most recently, Schnapp got linked with TikTok personality Caroline Gregory. Noah commented on one of her videos. This left the internet spies in a stir as many assumed that Noah was flirting with Caroline. However, even this rumour was quickly put an end to.