The champion roster for League of Legends might be getting new additions! But many suspect that this tradition will come to an end soon because of the limit. The influx of new champions can overwhelm the new players. And this is true news that Riot has already started planning on putting a full stop to this pattern. But it's just an idea for now! There are a total of 161 champions as of now. So, no, the question arises will we get LoL New Champions in the future, or is this it? To find out, continue reading the article!
3 new League champions!
The official teaser from Riot Games has teased a great deal of information about the game's future. Ryan 'Reav3' Mireles has shown interest in introducing three new champions in LoL. He further elaborated on their playstyles and their places of origins as well. Hence it seems like the team has already looked this through. And we have some shocking news for you; if you are a LoL fan, then you must have heard about one of the three champions already. Besides that one champion, the other two will be completely new as they have never been talked out before. 
Goat Simulator 3 Release Date, Gameplay, Features, Price and How to buy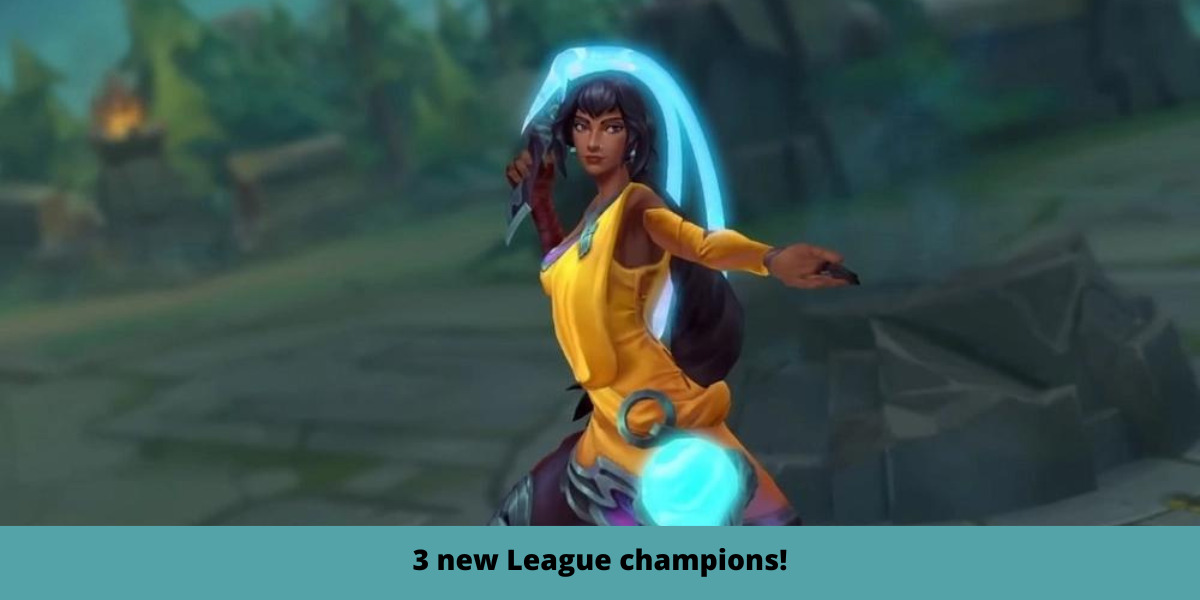 The one about whom you already must have an idea is Shurima. This champion originates from Nazumah and is a tank, as per its terms of Ryan. More commonly, the champion's name is Kante. And the uniqueness of her weapon is that it allows an attack on the enemies in numerous creative ways. This is because the champion has the ability to create a weapon that acts similar to a slain monster. So, the destruction it causes is unavoidable. Now what we are about to tell you about this champion is exactly how Ryan put it out in an interview. Hence all of this is actual news. 
Because of Ntofos, this champion has already won a very deadly battle in a desert. What are Ntofos? Well, they are deadly weapons that behave in more than just one way. They can be used for your defence, but if the champion using them is planning on bursting Ntofos, this is when the real deal will unleash as they burst with a series of blades so the enemy in front of the champion can not stand a chance of surviving. And once Ntofos has carried out its plan, it will go back to its original dormant form (which helps you with defence). So, based on the original statement, it sure does seem like a cool but deadly weapon. 
Dragon's Dogma 2 Confirmed by Capcom Officially
LoL New Champions – A Darkin Champion?
Yes! LoL will soon be getting a Darkin Champion as well, besides a Shurima tank. It will be found inside the possessed daggers. And the interesting bit is that the teaser has already shown a vague glimpse of these daggers. But for now, we do not know who these daggers belong to and what exactly their function is, so you'll have to remain patient to find out. But just to make it clear, Darkin is an assassin!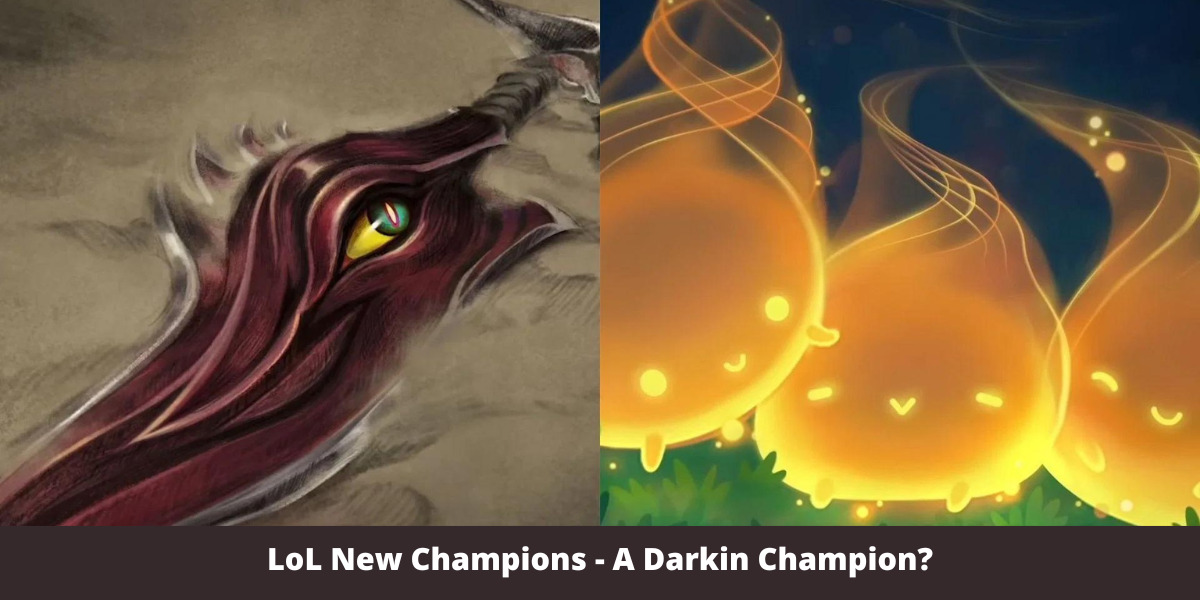 The new Enchanter Champion
This one will bring something new to the gameplay of League of Legends. So, it looks like we already have a winner! Enchanter originates from Ixtal. This region is not quite seen in the League, but it looks like with the upcoming update, this is going to change. Who are Enchanters? Well, they are in majority female champions. To give you an idea, they are similar to Lulu, Nami or Janna. But the one who we'll get in the future is not a female one! It is a male one. So, we are expecting to see Taric. The teaser has already shown us a glimpse of the Enchanter Champion. So, make sure that you check it out. 
Well, that was all about LoL new champions. Now we should talk about the real deal. When will this tradition of adding new champions every now and then end? Riot has already started planning on this matter. And in simple words, one of their representatives has made it clear that whenever the team finds it difficult to add more new characters with diverse backgrounds, that is when they'll stop with this trend. This is because, with every new champion, the difficulty level of the game goes higher, which is not very welcoming for the new gamers.
Call of Duty Season 3 has a Confirmed Release Date and New Trailer
Wrath of the Lich King Classic: Wrath is coming to World of Warcraft
So, the real reason behind this decision is to avoid 'unintuitive' characters like Gwen. But there is nothing in this news to get sad over. Because aside from this, the Riot team has confirmed that they are not planning on working on this idea anytime soon. In fact, there are many new creative ideas that they need to execute first! 
For more such updates, don't forget to bookmark this page!