Kanye West and Kid Cudi go long back. But in the recent turn of events, their friendship hasn't been quite smooth. Both have revealed their side of the statements, which has made the matter public now. But are their fans happy with their stance? And is there any hope for Kid Cudi and Kanye friendship now? Continue reading to find out!
Kid Cudi never had an easy life from the beginning. He started enduring hardships from the ripe age of 11 when his father passed away because of cancer. Then he even struggled because of his studies and other issues. The rapper even planned on joining the navy, but his past juvenile record was not quite maintained. After this, he finally decided to take rapping seriously. He moved to Brooklyn and worked hard to make his dream real. It was the year 2008 when he first released his debut mixtape called 'A Kid Named Cudi.' This was a hit and caught the attention of many. West recognized his talent and helped him sign up for GOOD Music Label. From here onwards, his career bloomed. Both Cudi and West have collaborated on various projects together. But this recent strain on their friendship has upset their fans. 
Are Cudi and West still on good terms?
West practically helped Cudi in building his career. But despite all this, it still doesn't look like they are going to reconcile soon. Their friendship isn't always great; they had a few disagreements in the past too. But with time, they learned to forget things. However, the situation now doesn't look so good.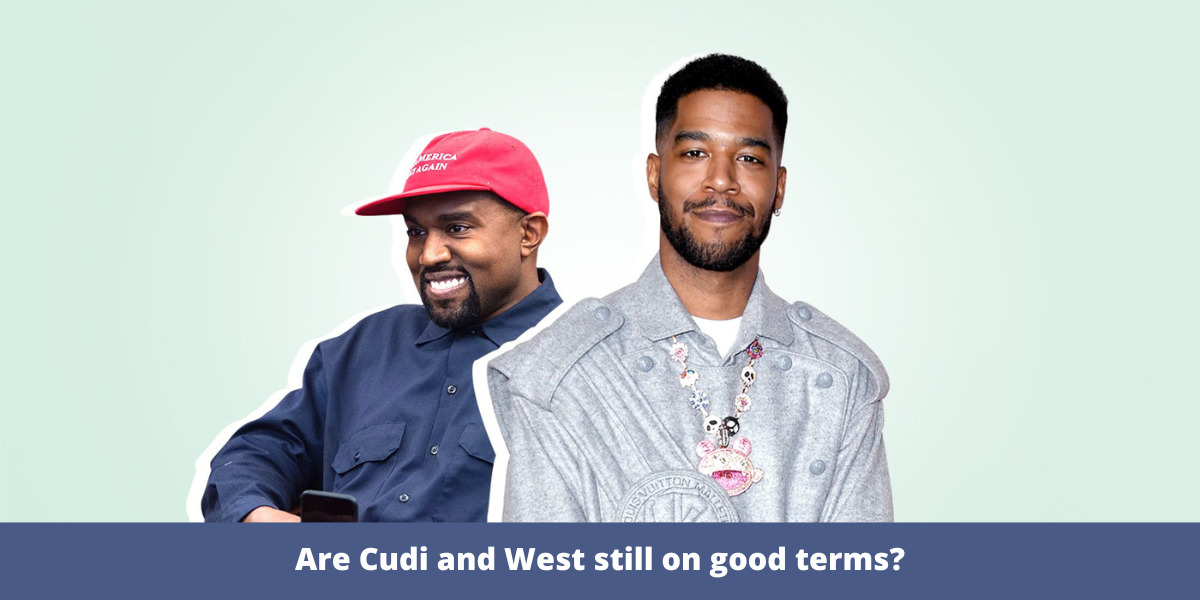 It all started when West announced publicly that Kid Cudi would not be on his album Donda 2. This was when the hell broke loose. Kanye was going feral on his social media accounts (Twitter and Instagram) because of his divorce. Kim Kardashian had filed for divorce from West and had decided to part ways. She later made her romantic relationship with Pete Davidson public, and because of this, West started talking ill about Pete. He did not just stop at Pete but also started bashing those who were close to him. And Cudi happened to be a close acquaintance of Pete Davidson. West publicly claimed that the reason Cudi would not feature on his album is primarily that he is friends with Pete. 
What is Kaia Gerber Dating History?
Of course, Cudi did not take this lightly. He also replied to West through social media. He even cursed at him in the comments and made it clear that he did not need him for his music career. In fact, he has always had much better albums and does not care if he gets featured in Donda 2 or not. He even took to Twitter to tell the fans about the real matter. Apparently, they talked about this topic for weeks, but West never seemed to understand all this. In his wordings, he was quite disappointed with West. Because of his behaviour, Cudi does not consider him his friend anymore. 
West, of course, did not stop there. The next day he made a post in which he called out Cudi again. He made it clear that this is not about music. In fact, the matter is bigger. For years he felt like Cudi was on his side, but now that he was fighting to get back his family, Cudi was nowhere to be seen, which was quite heartbreaking for him. And to see Cudi on good terms with Pete is what really ticked him off. This was all said in a post that no longer exists after what he found about Cudi. He can not work with him anymore. 
Are Tom Holland And Zendaya Still Together?
Who is Kevin Durant wife and What she does?
On 19th April 2022, Kid Cudi made it official that Kanye is not his friend anymore. One of his songs with Pusha came out, which had Kanye involved in it. But as Cudi did not want to harm Pusha's career, he allowed its release. But he tweeted about it so that the public knows that he has not forgiven West and that they are not on good terms. In another interview for Esquire, Cudi spoke about this feud more openly. 
He mentioned how much this problem had hurt him emotionally. But now he's at a point in his life in which he is going to allow anyone to walk all over him again. Cudi mentioned that he has been on almost every album of West, but he has never got the same energy back. This is not something new, in fact. West has treated Cudi like this for quite some time now. So, it is not easy for him to forgive everything that he has ever done to him. He further cleared his stance by saying that his relationship with Pete should not concern West at all. Because he should rather man up and own his mistakes, blaming his failed relationship on other people is just not okay! 
Deducing from all these statements, it seems unlikely for Kid Cudi and West to become friends again. But we will surely miss the duo!