Android 13 is probably the most anticipated update from Google this year, and it is finally here! Android is the largest mobile operating system in the world, and its latest upgrade may just be the best one yet. Nevertheless, users should not expect this to be a revolutionary update. We must say it is more of an evolution and a necessary one. So here is everything you need to know about the latest upgrade from Google.
What Exactly is Android 13?
Android 13 is the latest system update brought to you by Google. Sticking to its tradition of naming its updates after food items, Google named this update, Tiramisu. At the Google I/O 2022 event in May, the team gave a sneak peek into this latest update and its features.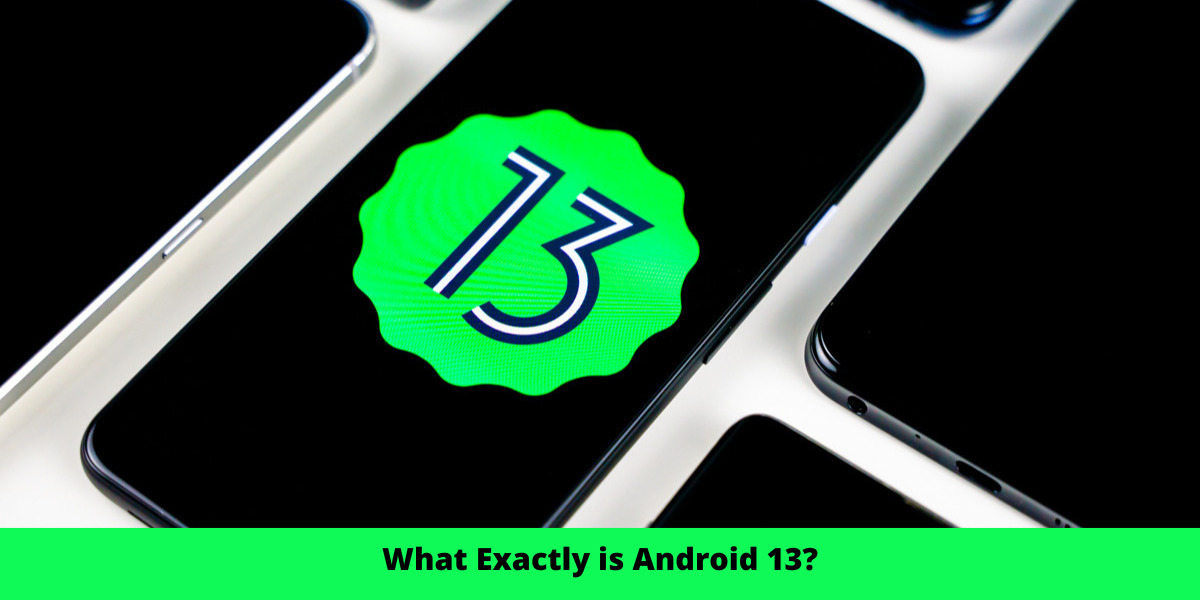 Apple iPhone 14 launch Date: Expected Price and Specifications
Where to buy RTX 4070 – Retailers, Price, and Release date
Android 13 Release Date
The very first developer preview version for this arrived back in February 2022. After an initial test by the developers, Google released a public beta version in April. For this beta version, any Android user having a compatible phone could download this update on their device and test it out. 
On August 15th, 2022, Google released the official version of Android 13. Google has some great news if you are a Google Pixel 4 or 4A user. The Android 13 is available on all Google Pixel 4 and newer phones. The update will be available later this year for the other Android users.
Nevertheless, Asus, HMD, Samsung, OnePlus, Oppo, Xiaomi, and Motorola users can use the beta version for now. Unfortunately, the beta version is not compatible with all the phones. Nevertheless, you can go through Google's list of compatible phones to check if your phone is compatible. Users who cut the beta testing can download the program via the link.
Apple VR Headset Surfaced Online But will Now Release in 2023: Know Why
2023 Honda Pilot: Release Date, Price, and Specs
The Latest Features For Android 13
With each update, Google wishes to enhance the user experience as much as possible. Therefore, this Android 13 update is no different. Vice President of engineering for Android at Google, Dave Burke, gave an extensive list of features that the latest update would bring. He posted this list on the Android Developers blog. 
These new features contain (but are not limited to) better privacy features, new language options, better performance, and multiple subtle system upgrades. We gathered a list of all the features that Android 13 has.
Better Customizations for a Personalized Experience
Google has long been working on improving user experience through enc=hancing phone personalization. Well, this update is a leap forward in that direction. In previous Android versions, users could choose between 4 different wallpaper options and four color themes. Android 13 increases this by four folds. In this update, users get to choose from a wide array of 16 different colour themes. 
Apple VR Headset Surfaced Online But will Now Release in 2023: Know Why
To set the wallpaper and theme, users must simply touch down on an empty area on the home screen and open up Wallpaper and Style in Settings. If you are someone who prefers to change up their themed icons time and again, then you surely have a lot more options to choose from. While currently, only Google has these options, the company is motivating other developers to do the same. Hence, other devices may soon have this as well. 
Android 13 Improved Privacy Features
Improving privacy for users was surely on the forefront of the list of priorities when developing Android 13. In this update, users have much better control of what apps can access on their phones. When granting permission to apps to access media files, users can choose which category the app can access (for example, videos, audio, or images). The new photo picker option lets users choose which photos and videos to allow access to instead of letting the app get a look at your full media library. 
The privacy dashboard now allows users to see which apps had access to their microphone, location, and camera over the past seven days. Previously this had a 24-hour cap. Moreover, now apps can scan nearby Wifi devices without asking for location tracking.
Better Copy and Paste Features
The copy and paste options in Android 13 are definitely one of the more exciting features of this new update. In Android 13, each time a user copies something, a small panel pops up towards the lower end of the screen. Users can tap on this pop-up and edit the contents directly.
Moreover, based on what you copy, your phone will also show you options corresponding to it. For example, if you copy a URL, the device will ask if you want to open it directly in the browser. Furthermore, an item copied on one Android device can be pasted onto another nearby Android device. The only catch is that the two must have the same internet connection and have the same google account logged in. This new feature is surely revolutionary for users juggling between Android phones and tablets.
Scan your QR Codes More Easily
With everything becoming contactless, especially post-pandemic, QR codes have become more and more common. Therefore, having an efficient QR code scanner seems crucial. Users can now pin the in-built QR Code Scanner on their home pages for easy access. 
No More Notification Overload
Although it may seem minor, an underrated feature of Android 13 is its improved restrictions over notifications. Users no longer need to have their home screen filled with an overload of unnecessary notifications. In this update, apps must first ask for permission before sending notifications. 
Upgraded Tablet Compatibility
It may have taken years, but at least now, Google is finally starting to pay more attention to their tablets. This update comes largely due to the increased popularity of folding phones. Henceforth, all tablet and folding phone users will see a two-column format for easier access to notifications and settings. Moreover, there is also a taskbar placed at the bottom featuring the more regularly used apps and more efficient drag and drop multitasking features. 
The latest update also allows the tablets to unlock directly from the Wear OS smartwatches. Furthermore, audio-switching allows wireless Galaxy buds to switch audios from phones to tablets much more conveniently. 
Double Tap Acess for Flashlight
While android 12 allowed users to double tap to screenshot or check notifications, Android 13 takes it up a notch. The sensor at the back of your phone now comes with increased options. Users can now turn on their torches by double tapping the back of their phones. 
Improved Media Player
While there may not be some revolutionary change in the media player, the update surely does give it a more appealing look. A wiggly line shows the progression of the podcast or song that is playing. Moreover, wherever possible, users also get personalized background art on the media player corresponding to the song. The audio output now allows listeners to change to linked headphones or speakers whenever they want.
Different Apps Can Have Different Languages
If you are bilingual or multilingual, the newest Android update is definitely for you. Android 13 allows its users to choose the default language for each app individually. All you have to do is go to the System settings > Language and Input > App Languages. From here, you have full control of which language to use each app in.
Android 13 – Lock Screen Now Features Smart Home Controls
For Android users with Smart home devices, life gets a tad bit easier as well. Android no longer requires users to unlock their phones to control their smart home devices. All you have to do is got the Display Settings > Lockscreen > Control From Locked Device. By doing this, you can now control your smart lights, cameras, etc., without unlocking your phone.
Encrypted Group Chats
Further developing on its privacy features, Google now brings group chat encryption as well. With older versions allowed one on one encryption, Android 13 allows users to secure their group chats as well. This feature is courtesy of Rich Communication Services (RCS) present within Google's message apps.
Bluetooth LE Audio Support
This low energy (LE) support for Bluetooth means that the wireless earbuds etc, will have decreased battery consumption. 
Latest Spatial Audio Feature
Users can only access this revolutionary feature through head-tracking headphones. The feature allows listeners to have an indulgent 3D surround sound experience. This feature is best put to use while playing intense video games or watching movies. 
So there you have it. Here is a complete round-up of all the latest features that the Android 13 update has to offer. While some features are not as overwhelming, overall, this new update seems promising.