Heath Ledger used to be Hollywood's IT boy. His career started with a boom, and it was going quite well even when he got older, but his drastic life choices ruined him. Still, many fans believe in rumours related to his death. Did he kill himself, or was it drug abuse? Or perhaps a planned murder? Well, to get your answer regarding 'Why Did Heath Ledger Kill Himself?', continue reading the following article!
One of the very last roles he played was of Joker in The Dark Knight. In that very movie, his character was on the brink of giving up, which led him to do certain actions. And it is said that this role took a toll on his mental health too. In order to play for the character, he had to do mental gymnastics to get into proper form. And he was also disturbed in his private life. All of these events kept on piling up until he couldn't take it anymore. Kate Ledger also released a statement after his death to address all the rumours regarding the shocked death of Heath Ledger.
Elon Musk trolled Grimes for her Ear Surgery
Harry Styles is Gay, Is It True?
Why did Heath Ledger kill himself?
According to the official reports, Heath Ledger died of an accidental drug overdose. In an interview, he revealed that in order to get into the true form of Joker, he had to lock himself away in a hotel room in London. He locked himself for a month without any human interaction. During this duration, he maintained a diary in which he kept a record of everything. Ledger also experimented with voices and certain behaviours which would portray his real psychopathic behaviour. And this whole process was a bit disturbing for him too. In the end, he did claim that the Joker was nothing but a mass murdering clown who was used to committing heinous crimes. 
Later in a documentary, when this very diary was shown, it was disturbing to see that the last page had 'bye bye' written in bold. His father, Kim, defended him by saying that Ledger was not this kind of a person. It was like the character really did something to him. He had always played characters with his utmost determination, but this one kind of ruined him in the end. But the news regarding Heath Ledger taking his own life is not true. As the official medical report that came out in 2008 made it clear that Ledger died because of the abuse of prescribed medications.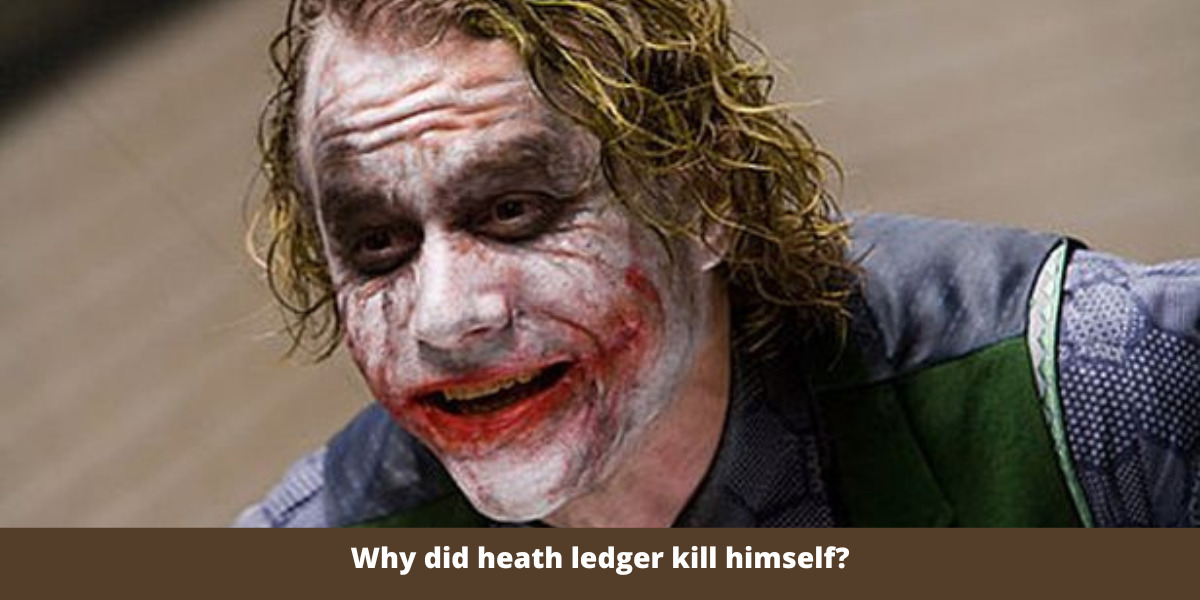 His performance in The Dark Knight was so phenomenal that he won a lot of prestigious awards. Plus, the movie also did quite well at the box office. 
What is Grant Hill Death Reason?
The documentary on how Ledger prepared himself for the character gives away a lot of details. His sister claimed that while preparing for the role, Ledger seemed quite happy. But after the movie's wrap, Heath revealed in an interview that the character did mess with him. In fact, because of playing the role of Joker, he suffered from insomnia. He spent many nights without sleep. In simple words, it was mentally and emotionally draining to play this character. 
It was a cocktail of painkillers and other medicines that took his dear life. And if all of these medicines are taken at the same time and in an unhealthy amount, they can prove to be fatal as it results in the brain falling asleep and the heart eventually stopping. The authorities were suspicious of his death, and they even investigated Olsen for it. Olsen and Ledger were close friends. But she had nothing to do with his death. In fact, she had no idea where he got all these drugs from. Moreover, all of the drugs that Ledger took were legal. But it was the overdose that killed him. 
Are Kid Cudi and Kanye still friends?
Ledger was only 28 years old when he passed away. It was hard for his family, especially his father, Kim. But Kim did not shy away from accepting the fact that it was Heath's fault as no one forced him to take them. He did it with his own will. The whole industry mourned for quite some time because he was truly a star. Although he is not among us anymore, his legacy lives on! 
Well, that was everything you needed to know about 'How Did Heath Ledger Killed Himself?' For more updates, don't forget to bookmark this page!