Get ready to re-enter the world of Upside Down as Stranger Things Season 5 is officially renewed. Not only this but work on the season has already begun, and the creators have made it official that this is the final season. But don't get sad, as this season is going to be epic. And spin-offs are expected in the near future, which will take place in the Stranger Things universe as well. Wow!
The entire journey of the sci-fi series has been phenomenal, and we have all seen it become a global sensation. The Dungeons & Dragons crew has managed to become a fan favorite on Netflix. And viewers have enjoyed watching every bit of Eleven, Mike, Lucas, Will, Max, Dustin, and all of the Hawkins family come together time and again to fight enemies and save everyone around them.
So, now that it's all coming to an end, how are the duffer brothers planning to end the series? And when will it release? Keep on reading to find out all the latest updates about Stranger Things Season 5.
Has production on Stranger Things Season 5 begun?
While filming for the fifth season has not begun yet, fans can be at peace knowing that the show will be returning for sure one last time. On August 2, 2022, the Duffer Brothers confirmed that writing on the season had started via a post. The post read as Day 1, along with a picture of a blank whiteboard that only had the show's logo. Moreover, David Harbour told the British GQ that filming will probably begin in 2023. But there is no proper official filming date as of now.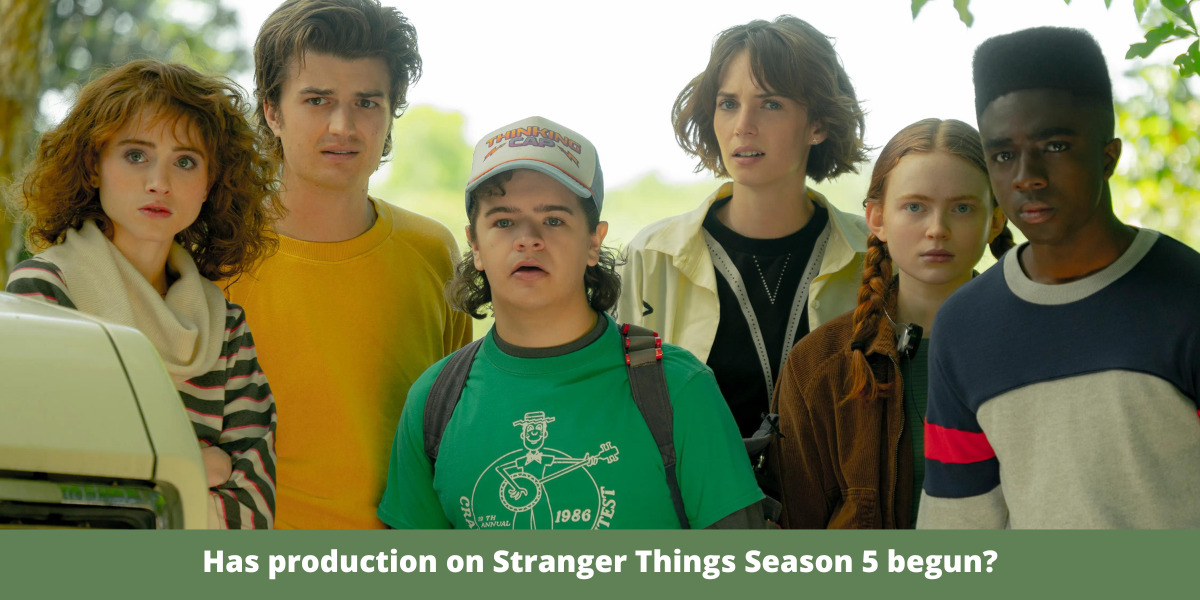 Stranger Things Season 5 Release Date
Even though the Duffer Brothers have kept mum on the release date, we have a pretty good idea of when you can expect it. According to us, if filming begins on time in 2023, then viewers can expect Stranger Things Season 5 on Netflix in late 2023 or early 2024. And yes, all of the episodes will release altogether at once on Netflix.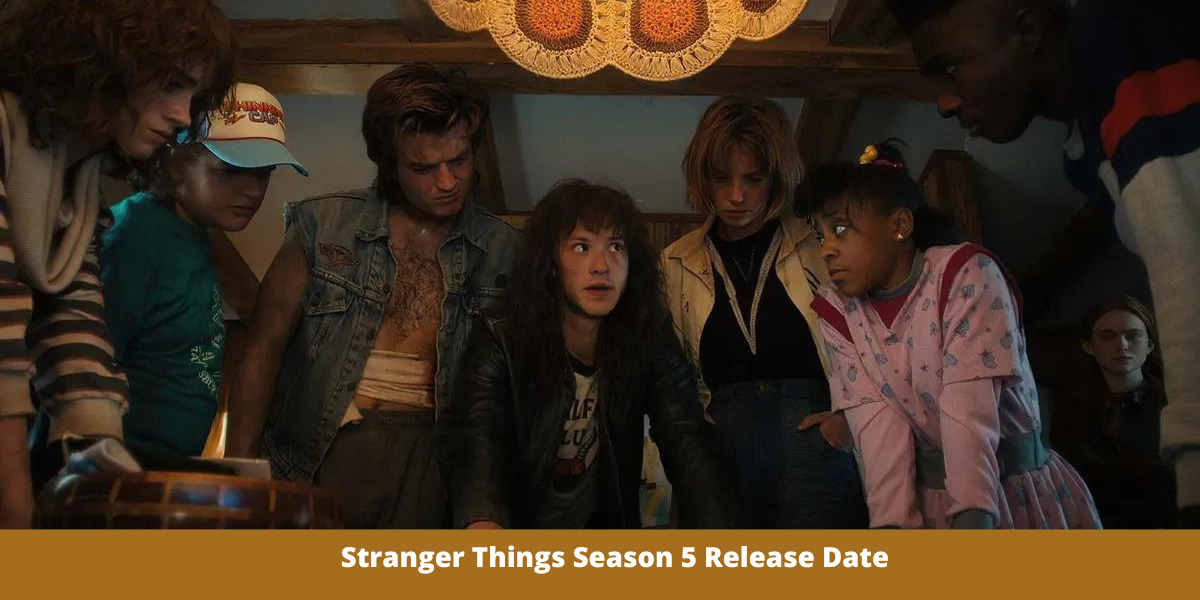 Regarding the show's release date and how much time it will take for this season to be ready, The Duffer brothers said the following to Variety:
"Don't hold us to it, but the gap should be quite a bit shorter this time due to the fact that we already have an initial outline, and we can't imagine there will be another six-month forced hiatus."
So it seems like with the pandemic a thing of the past, fans should get to see their favourite show's final season quite soon.
Cast
There is no official cast list for Stranger Things Season 5 yet! Nevertheless, we do expect many of the main characters to make a comeback. This includes the following:
Millie Bobby Brown as Eleven

Finn Wolfhard as Mike

Noah Schnapp as Will

Gaten Matarazzo as Dustin

Caleb McLaughlin as Lucas

Priya Ferguson as Erica

Joe Keery as Steve

Sadie Sink as Max

Natalia Dyer as Nancy

Charlie Heaton as Jonathan

Cara Buono as Karen Wheeler

Brett Gelman as Murray

Maya Hawke as Robin

Winona Ryder as Joyce

David Harbour as Hopper
Furthermore, Jamie Campbell Bower will probably return as Vecna and create terror once again. In addition to these, will there be some new cast members? Probably yes! But will they play any major roles? Probably not! This is because Matt and Ross Duffer has made it clear that they are trying their best not to add any new characters so that all the focus and attention an be on the OG characters. Ross shares the reason behind their decision in an interview with IndieWire by saying that whenever they opt for a new character, they try their best to make that character an important part of the season. However, in doing so, he feels that they take away some time from the previous cast members. And let's face it, all of them have a very important role in the series.
Plot
The official plot synopsis was still in the making for the sci-fi series last season. The writers have an outline of what they think should happen in the upcoming episodes and how it should all come to an end. But, final touches are pending as the writers are back to work, writing the script.
Nonetheless, we have a few ideas that we think will be a part of the fifth season's plot. There will probably be a time jump once again, meaning this season might take place in 1987. Additionally, fans will get to see Vecna return once again to create chaos. We now know his history and connection to Eleven, making his behaviour even more clear for everyone. And with Will's senses still detecting Vecna, it's clear that his story is far from over.
Moreover, the other mysteries of Upside Down will also be a key focus of Stranger Things season 5. Fans will get to see the writers explore these mysteries and reveal them one by one in episodes. We might even get to know why time is frozen in Upside Down and how it can be fixed back to normal. Hawkins was also greatly destroyed in the previous season. So it will be interesting to see how Eleven and the others will try to save it and make it like it was before.
Finally, this season will also take place in Hawkins, just like the first season. Although this time, the stakes will be higher, and there will be a lot happening in the season to make it one of the best seasons of Stranger Things.
Trailer
There is no footage of the final season. But that's only because the script is in the making, and filming will begin later on 2023. Only after filming begins can viewers expect to see a teaser or trailer of some kind.
How many episodes will the fifth season have?
There is no official episode number as of yet. But looking at the previous pattern, the fifth season will have either 8 or 9 episodes, depending on how much content The Duffer brothers want to share. Each episode will be a bit shorter than season 4 episodes. However, the final episode will probably be longer and approximately 2 hours long. In Matt Duffer's words, the finale of Stranger Things Season 5 "will be pretty massive."