Sadie Sink has been in the limelight for quite some time now. Ever since her role in Taylor Swift's MV, she has been making headlines. Her character of Max in Stranger Things made her fandom grow by numbers. A lot of people love her and hence are interested in her life. And once you grow, famous rumours become a part of your life. But are the articles about 'Who is Sadie Sink dating' true? To find out, continue reading the article!
Who is Sadie Sink dating?
It is no shock that Sadie Sink has a personality which makes everyone fall in love with her. Even the cast of Stranger Things is quite smitten by her. Winona Ryder is so in awe of her that she calls her the next Meryl Streep. It shows how much talent she has. Her character Max's love life was a doomed one. Although, in the end, she somehow made things normal with Lucas, things still did not work out for her. But it is nothing like that for Sadie Sink.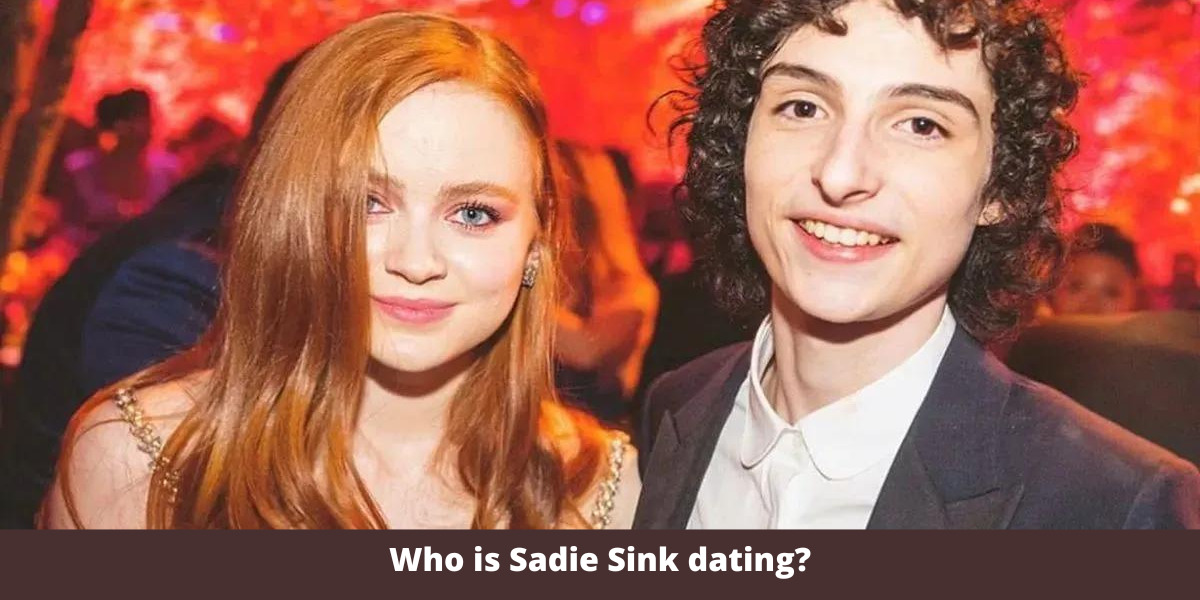 Like every other star, she also loves to keep her life quite private. She rarely posts on her social media accounts. Usually, it is for promotional purposes. Sink revealed in an interview that she doesn't like being on social media. Because it is simply not the best place for her. In fact, she doesn't even have social media apps on her phone. The only way she keeps a check is by installing them once in a while and getting a few updates here and there. So, it is no surprise that she hasn't posted any such pictures which have given away details about her relationship.
Why did heath ledger kill himself?
Elon Musk trolled Grimes for her Ear Surgery
Amidst the promotional press for Stranger Things' 4th season, a rumour sprung up regarding Sink and Caleb McLaughin's relationship. As they seemed to be quite close in all interviews, and their friendship just stood out. Moreover, a fun fact about them is they were both each other's first kiss. This happened in the ball scene when Max and Lucas shared a kiss in the school. But Sadie cleared out all these rumours that they are nothing but just good friends. She further added that the kind of friendship Caleb and she have is hard to explain. Because they both get each other, well, they have known each other ever since they were kids, so it is no shock! She even drew parallels between her and Max's life. Just like the character she played, she has also felt emotionally unavailable. 
Before this, another rumour about Sadie Sink's dating life went viral in September 2021. She was spotted with Patrick Alwyn. Both were going on a walk and looked quite happy together. Patrick happens to be Joe Alwyn's brother. He is Taylor Swift's boyfriend. And as Sadie had worked with Taylor at that moment, people were quick to connect the dots and reach a conclusion. Although everything supports their narrative, neither Alwyn nor Sink came forward with any statements. 
Harry Styles is Gay, Is It True?
What is Grant Hill Death Reason?
Recently she was said to be in a relationship with Finn Wolfhard, the actor who played Mike in Stranger Things. But this was just a rumour which went viral on Twitter for baseless reasons. Moreover, Finn is already dating Elsie Richter. Sadie is not the kind of person who is quite active on social media. Rather she finds comfort in spending time with her family. On one occasion, she revealed that she is quite close to her brother. With whom she has spent the majority of her life. Well, we are happy for her that she has someone to share her feelings with! 
So, it seems like Sadie Sink is not dating anyone at the moment. And even if she is, she hasn't made it public yet. Aside from this, Sadie is all booked! She's not only making herself famous through her acting but also through her modelling gigs. Recently she has appeared on the cover pages of many brands. There is another big project of hers coming up. 
Well, we hope that cleared all your confusion about who is Sadie Sink dating! For more updates, don't forget to bookmark this page!