The pop culture icon, often referred to as a triple threat entertainer, Jennifer Lynn Lopez, has officially become Mrs. Affleck. Seeing the talented singer, actress and dancer tying the knot with Ben Affleck in Las Vegas on July 16, 2022, still seems quite unfathomable to us. Who would have thought that we would be able to see the return of "Bennifer" after the passage of more than two decades of their first union? Which, more or less, ended up in heartbreak, seeing that they ultimately called it quits because of media's pressure. Surprisingly enough, both the Hollywood stars eventually did find a way to come back to one another even though there seemed no hope of them ever getting back together again. Considering the fact that both of them moved on with their lives and started a new relationship shortly afterwards, their breakup did make us believe that they were over for good. But, all of you have definitely heard of the saying that "it is better late than never," and we have the shocking reunion of Jennifer Lopez and Ben Affleck as its very proof. Discernibly, both the stars took notice of their previous experience as a very public couple. Thus, this time around, they kept the details of their relationship and wedding very private. Only giving out minute details once in a while to update their fans. However, the Hispanic artist finally decided to reveal some info about her wedding. Seeing that we get to see Jennifer Lopez wedding dress pictures that she shares herself with her fans!
Here are all the details that you need to know about her wedding dress.
Kelly Osbourne is pregnant and Expecting First Baby
Teaser Of The First Photo Of The Jennifer Lopez Wedding Dress In Her Georgia Wedding:
The highest-paid Hispanic actress in Hollywood shared a teaser of her first look in her wedding dress as well as in her full wedding glam through an Instagram post. Although, our beloved star did not share her full bridal wardrobe with the world. We, however, did get a promise from J.Lo that she would share the details sooner than you can expect!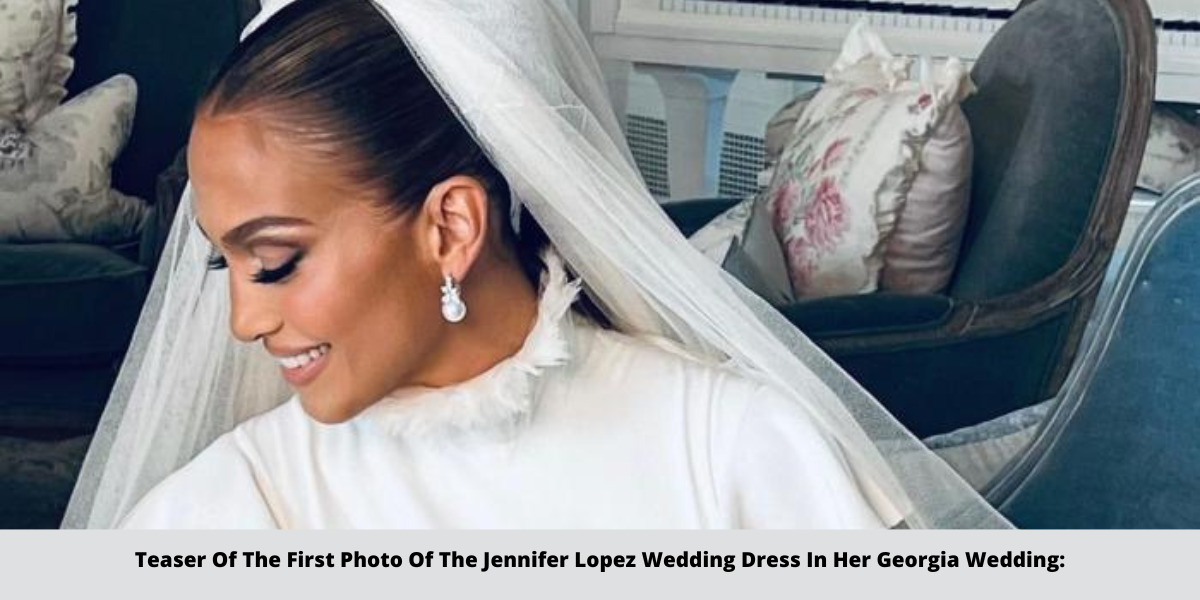 Here is what we got to see from the said teaser that the fifty-three-old singer and actress posted on Tuesday morning:
We got the chance to lay our eyes on a wonderful close-up photo of the bride, Jennifer Lopez, taken by John Russo.

In that close-up, J.LO happens to have a sheer white veil on her beautiful face.

Through that tulle veil, we can also see her full bridal glam makeup for her special day.

She was donning her signature glowing look. 

However, it was coupled with a soft pink touch. 

As well as had smoky eyes with lashes to give off a simple yet elegant feel.

Her dress sporting a high neck accompanying a frilly material which reaches up to her neck to give a little accent.

Seeing that her hair was in a bun, we also got to see a glimpse of the diamond and pearl earrings that she was wearing.

Besides that, Jennifer Lopez also captioned the post that reads "First peek at my wedding looks," subsequently linking it to her website 

OnTheJlo.com

.
Why did heath ledger kill himself?
Jennifer Lopez Wedding Dress: The Ralph Lauren Bridal Gown That She Wore?
Besides the teaser, Jennifer Lopez also unveils her three Ralph Lauren bridal gowns. She wore these gowns at her intimate wedding to Ben Affleck in Georgia on Saturday:
Later on, the new bride also shared a full-length picture of her primary wedding gown.

The one with the turtle neck, open back cutout and a twenty-foot flowing train sporting stunning ruffles.

Her main dress price is estimated to be somewhere around 

$1 million USD dollars. 

As it did not have any pearls or gems sewn into it.

However, it did have an embellished train which was handmade. As well as sports a cathedral-length veil.

Besides that, she also shared the first look of two other Ralph Lauren Gowns that she wore on her big day. 

One gown had a plunging neckline with a halter finish and also had a price of around 

$1 million USD dollars.

As it had Swarovski crystals embroidered on it and also sported a white hood that was attached to the gown.

While on the other hand, the third one was bomb dazzled with lots of pearls and has Swarovski crystals detailing. 

She showed off the sleeveless dress with a mermaid finish while she was sitting on a swing. 

This dress is also handmade and is most probably worth 

$2 million USD dollars.
Ralph Lauren Usually Does Not Design Wedding Dresses But Did It For J.LO?
Even though we are very well aware of the fact that the creator of all three of Jennifer Lopez's wedding dresses is the American designer Ralph Lauren, to our surprise, it is also a big fact that the said designer does not usually design wedding dresses in general. Seeing that Priyanka Chopra's cream-coloured gown for her 2018 wedding was only the fourth wedding dress he had ever made.
This, more or less, is also one of the reasons why Lauren's dresses cost more than typical Couture wedding gowns, as they cost anywhere from $55,000 to $ 5 million USD dollars. Considering the main fact that a stylist told DailyMail that "they are hand sewn with the finest materials, and definitely more for the style with crystals and pearl work."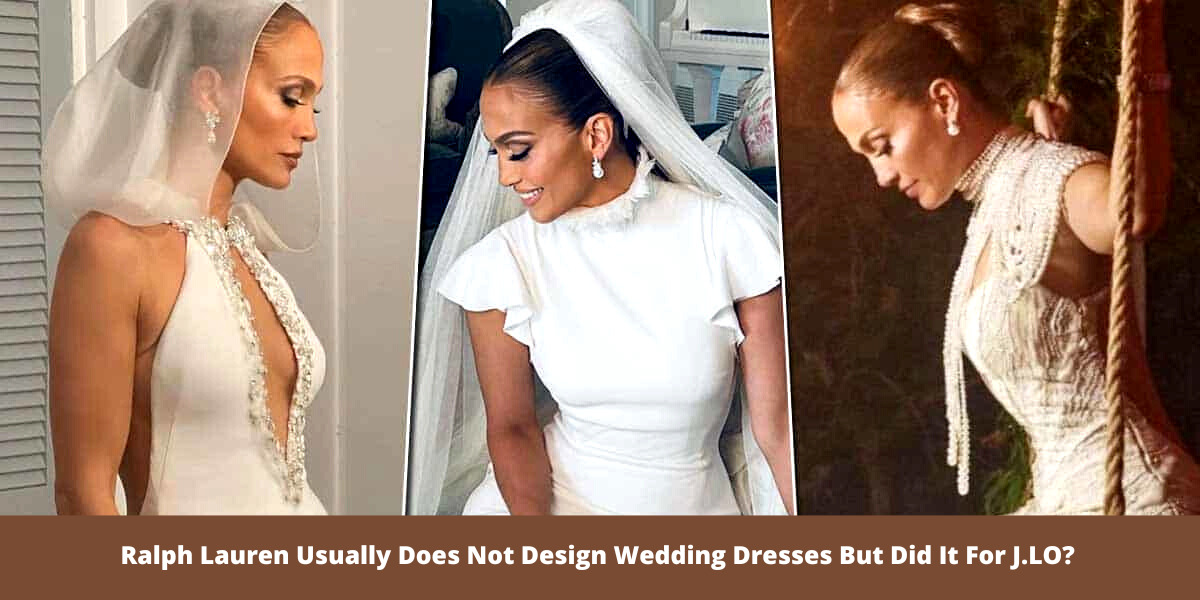 Thus, the designer agreed to design Jennifer Lopez gowns because he probably shares a great bond with the Hispanic artist. Seeing that she also chose one of Lauren's dress to wear to the Met Gala in 2021 
J.LO even praises his custom-made dresses for her in her On The J-Lo blog. Saying that " The dresses were dreamy… thank you, Ralph Lauren"
Elon Musk trolled Grimes for her Ear Surgery
The Dress She Was Saving For Her Wedding?
Besides her three gowns, Jennifer Lopez also gave a sneak peek of her sleeveless eye-catchy white dress. She was apparently this dress saving for a long time. Seeing that, she shares in a clip that she had "this dress for so many years." Highlighting that she has "just been saving it, saving it, saving it, and now [she is] wearing it on [her] wedding day."
Well, you look at that amazing timing. Clearly, everything happens for a reason and at the right time.