Although Princess Diana never got the chance to be the Queen of England, she was undoubtedly the Queen of our hearts! She won the love and support of people worldwide through her humility, kindness and advocacy. Thus, it does not come as a surprise that she was an international icon. Seeing that she never discriminated against gender, race, culture or religion. She was truly there for the people in need. Her genuine love and caring nature was the main reason she still lives in our hearts today. While, on the other hand, great personalities and their glory usually fade away with the passage of time but of course, not hers. It is undeniable that her level of compassion is unmatchable, and evidently, it will always be. Considering the fact that it does not seem like we will have another personality like her in this world anytime soon. There can not be another Princess Diana because our Princess Diana died long ago. But, she is still living in our hearts as our "People's Queen."
Being a noble as well as a popular personality, Princess Diana had a hard time throughout her life. Even though she never showed it and was always smiling for the world. The intense scrutiny from the world and especially from the press disturbed her mental peace. Which, more or less, was already in conflict because of her estranged relationship with her husband, Prince Charles.
Here are all the details that you need to know about Princess Diana's death.
Princess Diana: How Did She Die?
The simple answer to this question would be to say that it was because of a mere car crash. However, the mystery behind her death is not as simple as it may appear to the world. Seeing her apparently unexpected and sudden death has left the whole world with many unanswered questions. With only a little information about what actually happened that night, we can not delineate who and what is to blame for her brutal car crash. But at present, what we know of that alleged accident and her death is that: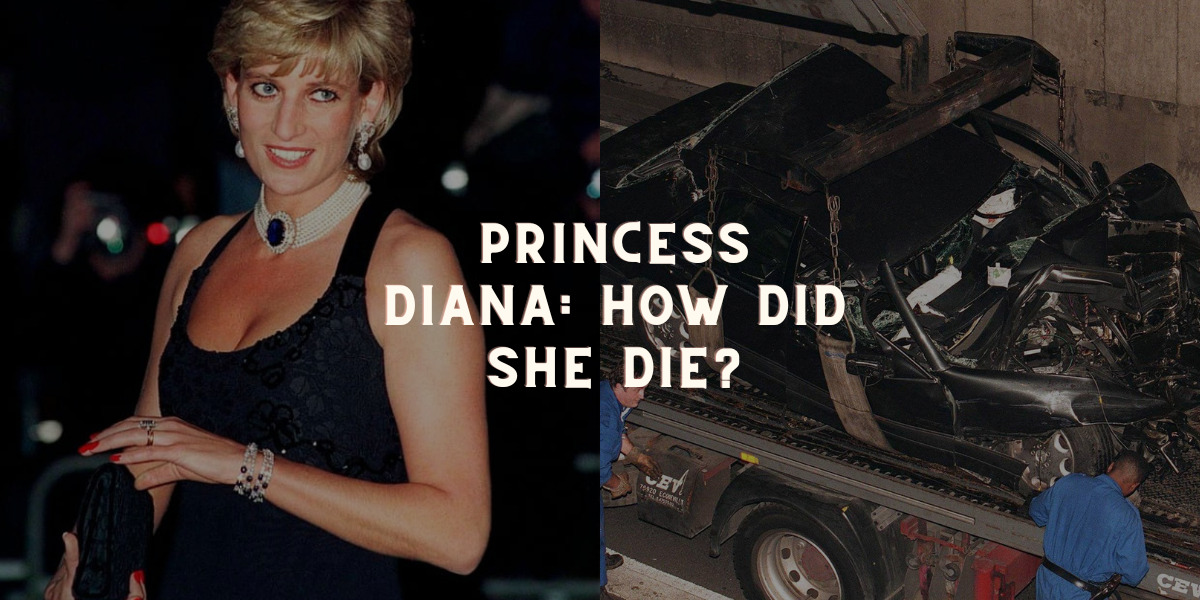 A few minutes past midnight, Princess Diana and her boyfriend "Dodi Fayed" – who was an Egyptian film producer, left the Ritz hotel in Paris in a Mercedes-Benz.

However, the paparazzi caught wind of them and were religiously on their tail.

In an attempt to escape the paparazzi that was chasing them, the driver was driving the car at the speed of 60 miles per hour.

Thus, during the said Tom and Jerry chase, the car crashed into a pillar in an underpass by the Seine River.

As a result, her companion Emad "Dodi" Fayed and the driver, Henri Paul, who was the acting security manager of the Hôtel Ritz Paris, died on the spot.

Although our princess was alive at that time, she was severely injured.

Subsequently, she was brought to Pitié Salpêtrière hospital.

However, due to her many injuries, the doctors could not save her.

Henceforth, Princess Diana passed away on 31 August 1997 in the Pont de l'Alma tunnel.

The only surviving person from the crash was Trevor Rees-Jones, their bodyguard.

Although, he was in a coma for ten days.

Now, he is the global head of security for AstraZeneca.
Princess Diana's Death: Who Is To Blame?
The Princess Diana's death brought with it great sadness and uproar from the whole world. People were angry and were looking for the reasons that eventually led to her death. They were looking for justice for their princess and the true culprits behind the accident. 
Jennifer Lopez Wedding Dress Pictures Revealed
Kelly Osbourne is pregnant and Expecting First Baby
According to our resources:
At first, the paparazzi was thought to be at blame. 

If it was not for their aggressive chase, there might have been a great chance that the princess would have been alive today.

However, a French judge laid the fault on their driver, Henri Paul, in 1999.

Saying that he was driving under the influence and was it his fault that the car ultimately led to its inevitable.

According to Britannica, they also happen to find alcohol and prescription drugs in Henri Paul's blood system.
Prince Charles Conspiracy Against Princess Diana?
Even though many people thought that Princess of Wales death's mystery had been resolved, the topic is still, to this day, under discussion. Seeing that people did not believe that her death was just an 'accident,' but it was rather a 'murder' – her husband's conspiracy against her to get her out of his way.
All of us know very well about the rocky relationship between Prince Charles and Princess Diana. Considering the main fact that:
Her husband was having an affair with Camilla Bowles throughout their marriage.

Both husband and wife had contrasting views regarding life and their approach to charity.

The 12 years of age gap was also a big factor in their differences in views.

Seeing that Prince Charles always thought of her as childish, whiny and irresponsible.

Overall, they were both incompatible and constantly struggled in their marriage. 

Especially Princess Daina – who was, as her supporters think, a poor victim.

As her husband, constant "verbal abuse" led to her having many psychological problems. For instance, depression, bulimia, anxiety etc.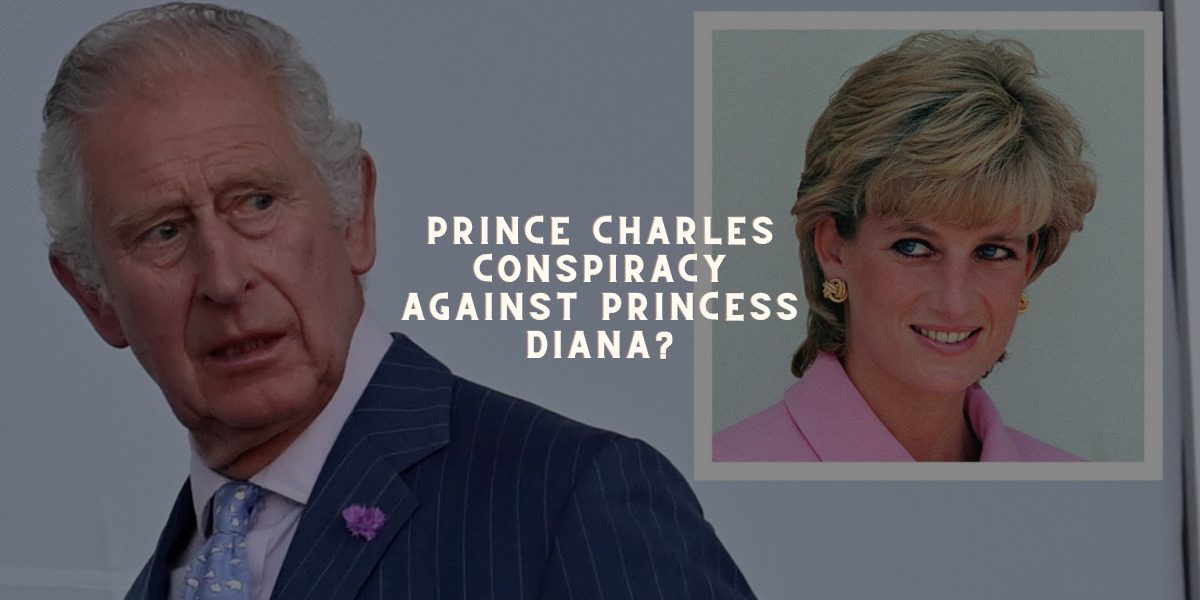 According to the rumours, it was said that the accident was pre-planned. So that Charles can finally marry Camilla, who he loves. Things got out of hand when her diary entry made some shocking revelation to the world, where she wrote that the royals planned to murder her. Saying that they are going to do something with the car breaks so that the car will crash one way or another. Which, more or less, will ultimately lead to her death so that Charles can marry his lady in question 
Even Dodi Fayed's father, Mohamed Al-Fayed, thought the same. Publicly claiming in February 1998 that it was murder and not an accident. Subsequently, accusing MI6 and the Duke of Edinburgh of his son and Diana.
However, there has been no proof, but people strongly believe this is the most probable reason.
What Was The Cause Of Her Death?
Princess Diana got several injuries from the car accident and was greatly hurt. She not only had a concussion but a broken arm and a cut to her thigh as well. She had severe chest wounds, too, but she eventually died of a rare small injury.
Why did heath ledger kill himself?
According to Richard Shepherd, Britain's top forensic pathologist. Diana's cause of death was apparently a tiny tear in the left pulmonary vein of her lung.
Highlighting the fact that her "specific injury is so rare that in my entire career I don't believe I've seen another." said Richard Shepherd.
It subsequently led to internal bleeding, and her heart stopped beating.
Her Last Words?
According to the French firefighter Xavier Gourmelon, who he claims were the first to arrive on the scene, shares that when Diana, before she got out of the car she, said,
"My God, what's happened?" 
Afterwards, she went into cardiac arrest. However, after Xavier gave her CPR, she appeared to be stable when the ambulance took her to the hospital.
Princess Diana's Funeral: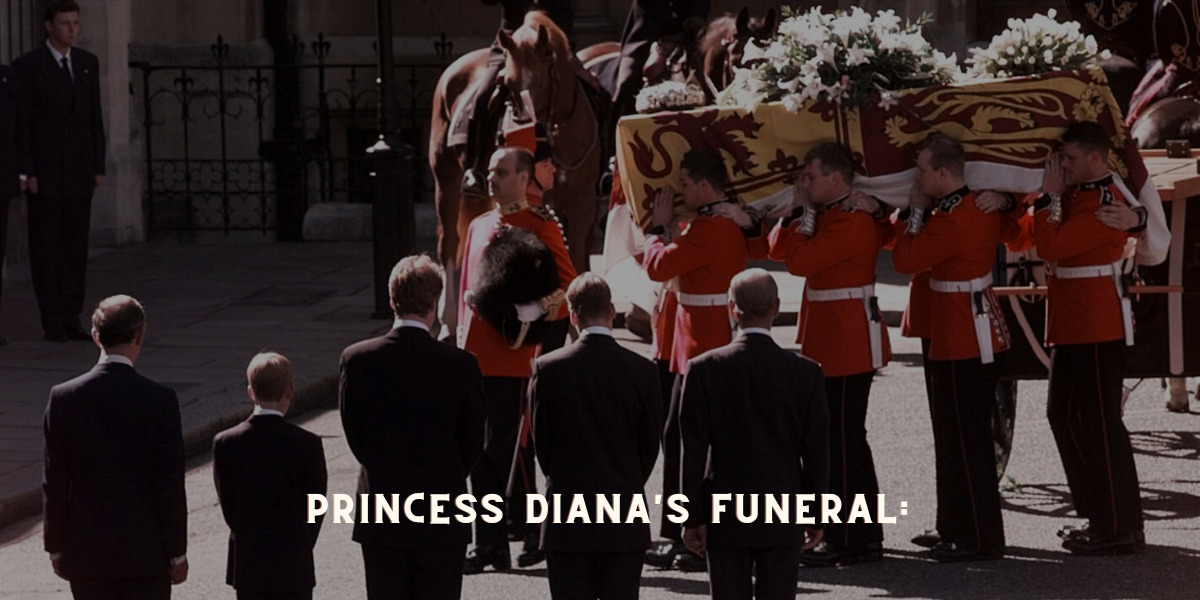 Her funeral was publicly televised on 6 September

32.10 million people saw it in the United Kingdom.

It was also one of the United Kingdom's highest viewing figures ever. 

Millions more watched the event around the world.