Jennifer Flavin is a former American model turned entrepreneur. For the past 25 years, she has been married to veteran actor Sylvester Stallone. Unfortunately, the couple decided to part ways recently. Following Flavin's divorce filing, the couple saw a sudden influx of media attention towards them. Let us take a look back at the gorgeous model's early life and her stellar career as a business owner. What about the young Jennifer Flavin drew Stallone towards her?
Early Life and Career of Young Jennifer Flavin
Born in 1968 in Los Angeles, California, Jennifer Flavin grew up in the West Hills district of the city. She has six siblings (4 brothers and two sisters). Her father passed away when she was 11 years old, leaving her single mother to raise all seven children. Flavin attended El Camino Real High School in her hometown, from where she received her high school degree.
Soon after high school, she started her modelling career in hopes of supporting her mother and siblings. She signed with Elite Modeling Agency at the age of 19. Through the agency, the young Jennifer Flavin managed to model for esteemed magazines such as Celebrity Sleuth, Cosmopolitan, and Marie Claire.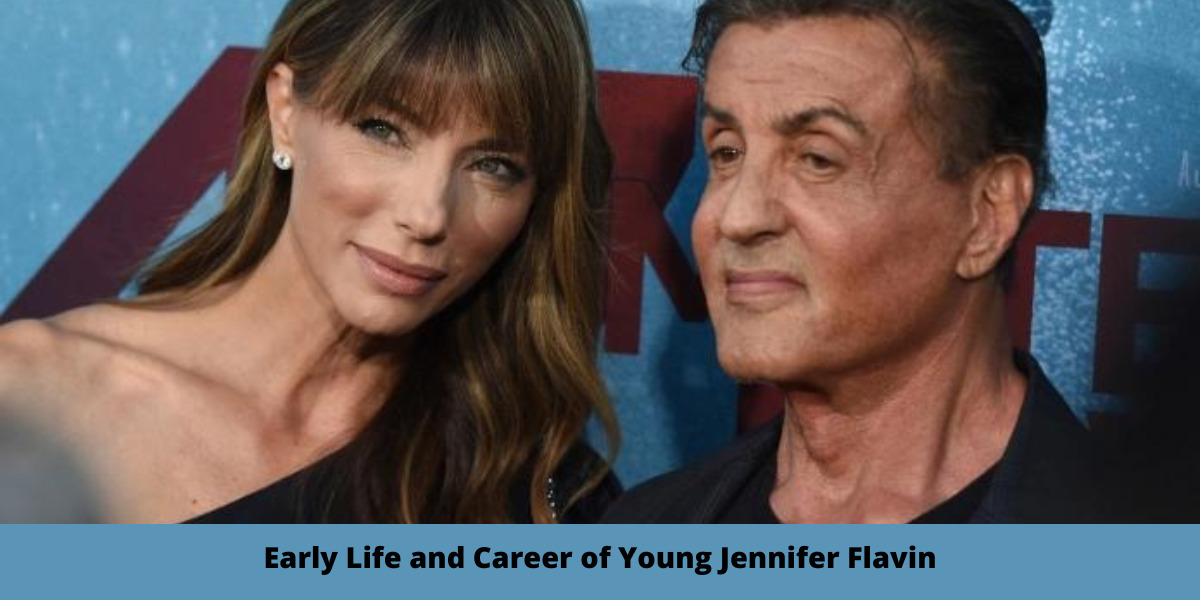 Jennifer has a short initial career in acting as well. She appeared as herself in a number of reality shows, such as American Gladiator, Good Day Live, and The Contender. She also has a short guest appearance in the fifth Rocky movie, alongside her husband, Stallone. Alongside movies and television shows, she also featured in a number of ads, such as Revlon, Firm-a-Face, and Eileen West.
Jennifer Lopez Wedding Dress Pictures Revealed
How Young Jennifer Flavin Looked?
Jennifer Flavin stands tall at 5 feet 9 inches and has beautiful green eyes and brown hair. Her undeniably good looks led the young Jennifer Flavin to join the media at an early age. Her attractive face and build also landed her numerous modelling contracts. However, since her teenage years, Flavin faced a constant struggle with acne. While most teens and young adults go through this, Flavin was in the media business. Hence, her outlook mattered a great deal to her. After trying countless skin remedies and skincare brands, the model started her own skincare line.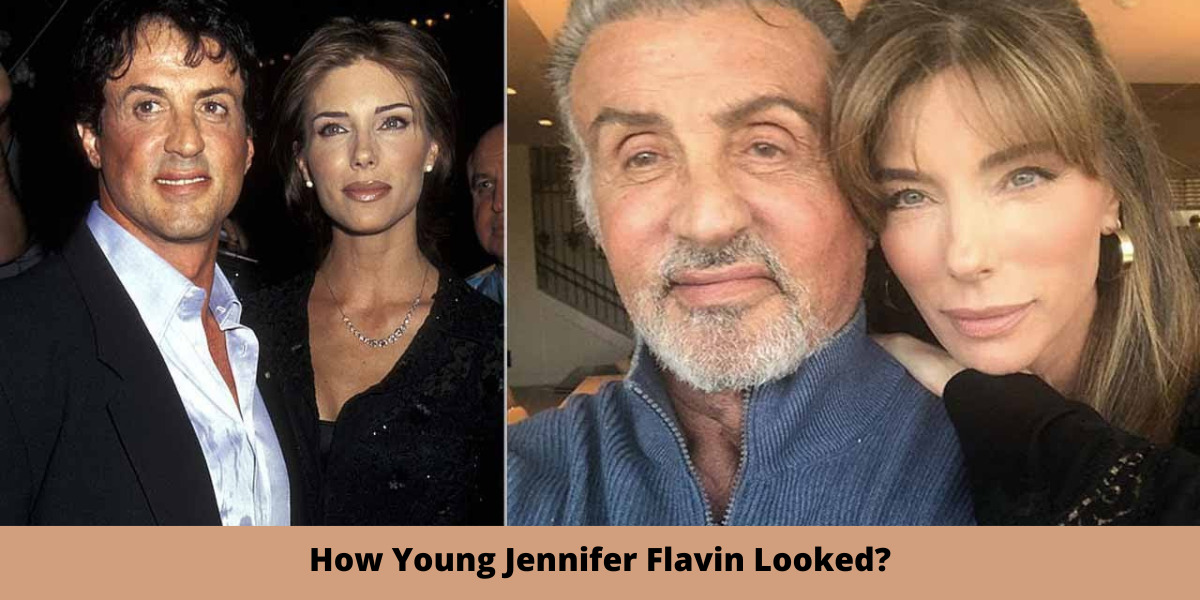 While she was undeniably beautiful at a young age, even at the age of 54, she still radiated beauty. Flavin truly aged like fine wine, and even in her middle age looks extremely attractive.
Jennifer Flavin's Skin Care Line
Apart from modelling and acting, Flavin is also a businesswoman and entrepreneur. And a very successful one at that, we must say! Her skincare line, Serious Skin Care, has been running strong for over two decades and generating countless satisfied customers. Her line offers high-quality beauty solutions for many skin issues and is available to shop at ShopHQ. Amongst the myriad of skincare issues the brand tackles, problematic and sensitive, and prone skin comes at the top.
Kelly Osbourne is pregnant and Expecting First Baby
As the young Jennifer Flavin faced her own struggle with acne as a teenager, this brand is very personal to her. Through her first-hand experience with the skin issue, she was able to formulate products that provided a reliable solution to the problem. Other products from Serious Skincare also tackle many age-related skin problems, such as fine lines and wrinkles.
Furthermore, the diverse price range of her products makes them accessible to the general public as well. Flavin's brand has also been featured on Home Shopping Network (HSN) numerous times and is truly a brand to look out for. Largely through her entrepreneurial efforts, Jennifer Flavin managed to make quite a living for herself. The Rocky star's wife's net worth comes out to be approximately $10 million USD.
Marriage to Sylvestor Stallone
During the very early stages of her career, Flavin started getting linked with actor Sylvester Stallone. The two met each other in a restaurant in 1988 in Beverly Hills. At this time, the young Jennifer Flavin was just 20 years old, whereas Stallone was 42. The pair dated till 1994, when Stallone confessed his affair with Janice Dickinson. However, in 1995, the pair rekindled their romance and tied the knot 2 years later, in 1997. The marriage took place at The Dorchester Hotel, followed by a chapel ceremony at the Blenheim Palace in Oxfordshire.
Flavin and Stallon have three daughters, namely Sophia (25), Sistine (24), and Scarlet (20). Sistine Stallone is also a model and actress, like her mother.
For 25 years, the pair seemed to live a happy and fulfilled life with each other. For their 25-year Silver Jubilee, the couple shared some heart-touching captions and pictures of each other on their Instagram accounts. Unfortunately, recently, in August 2022, Flavin filed for divorce from Stallone. The news took the media by storm as many fans did not see this coming.
Both Sylvester and Jennifer prefer to keep their personal lives out of the media. As a result, they asked for privacy during these testing times. From the looks of it, it seems like the daughters are on their mother's team as Flavin posted a picture of the four of them, captioning it "The Four of us Forever."