Elon Musk, the guy who is in trend for recently selling in $1B Telsa Shares, has indulged himself in yet another controversy! He has passed some interesting comments on the Amazon show Rings Of Power. Netizens have mixed views about this situation. Not to forget, this show is one of the best creations of Amazon to date. Many are wondering if Elon Musk said this out of spite. The feud between him and Amazon's CEO Jeff Bezos goes long back. So, what is the reality? To read more about 'Rings of Power Elon Musk, ' continue reading the article!
The Rings of Power has cost Amazon a lot. It is one of the most expensive series the streaming service has worked on. The creators had so much trust in it that they had already ordered five more show seasons. And their efforts paid off! Because the show debuted with an impressive viewership. According to the official data, the first two episodes were streamed more than 25 million times! That too in just one day. So, this is an excellent start for the show.
Elon Musk took out his anger on Twitter (The Rings of Power Elon Musk)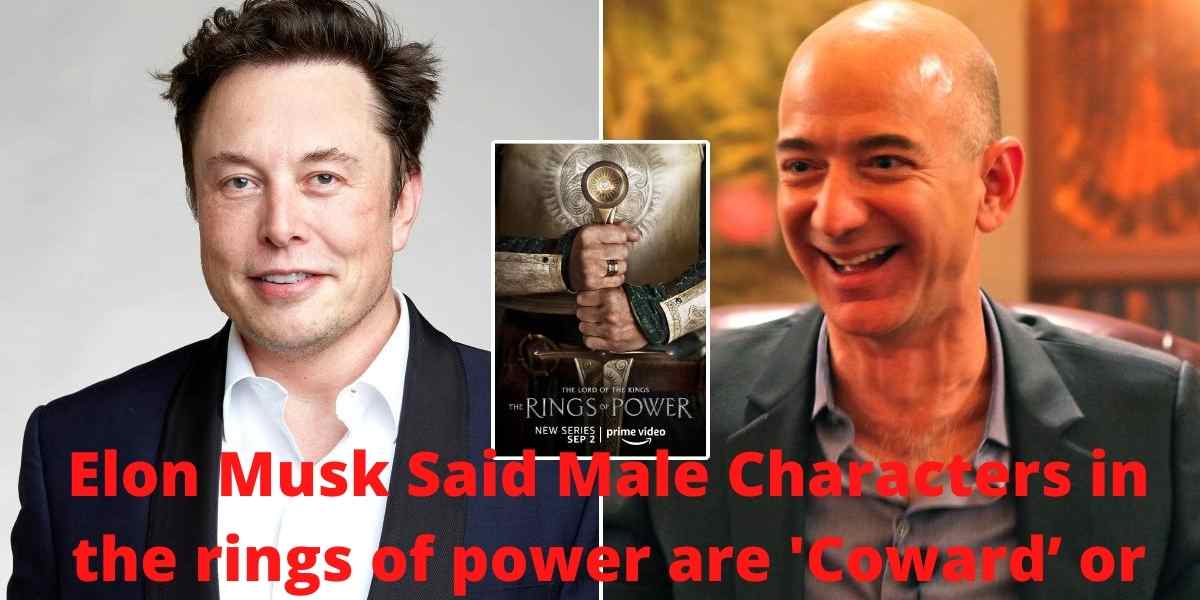 All this controversy started with a Tweet that Elon Musk made. He criticized the male characters for being 'cowardly' and even a 'jerk.' However, he made an exception for Galadriel, who he thinks was fine in the show. 
Jeff Bezos has an emotional attachment to the show. So, he has worked quite closely with the creators of the series. Payne and McKay played an essential role in the production of the show. Jeff Bezos himself thanked the showrunners for keeping up with this constant critique. He also told the audience why he is so attached to the series. His grandfather introduced him to Tolkien when he was pretty young. And that is from where he became obsessed with the whole universe. It instilled a lot of good habits into him! He became even more motivated for the project when his son came up and begged him to get it right. That is when he realized how important it is to maintain the essence of the story. 
Elon Musk made an entirely different comment. He tweeted that Tolkien is turning in his grave. Which is quite disrespectful to say to someone like him. But as mentioned before, Elon Musk is entirely satisfied with how they portrayed Galadriel in the series. She was just a regal elf in the original novels, but the series showed her as a hero! Clark further stressed this matter to let the fandom know their thought process before putting this idea into action. If you have read the book, you must be aware of Galadriel and what she went through. So, this was a way of giving her character a new phase! It was an attempt to give her back the innocence she had lost. But we understand where the backlash is coming from. However, as the show has just started airing, we should wait until more episodes are released. 
Elon Musk received criticism over his tweets. Neil Gaiman, a writer, went as far as reminding him of his failures. People don't school him when he fails to take over Twitter, so he doesn't have a right to criticize the show. 
Musk and Bezos' feud goes long back. They are business rivals as well! Bezos's Blue Origin and Musk's SpaceX always compete against each other. And these controversial tweets of Musk have only added more to the fire. 
Is Elon Musk's statement correct?
Calling the characters 'jerks' and 'coward' is a bit too much. But we agree with some parts of it. Because Arondir does something foolish and ends up sacrificing his own life. Which was silly of him. But not all characters are 'jerks.' Elrond did something very heroic by going into a dangerous nation all alone. But he did take advantage of his friendship with Dwarves. However, his intentions were clear. 
Considering the kind of applause that the show, The Rings of Power, received from the audience proves that it is a show to vouch for. So, Elon Musk tweeted all that out of spite. As he couldn't accept that the series was doing so well. But what do you think about the matter? Let us know in the comments below! We hope this article solved all your queries regarding 'The Rings of Power Elon Musk.'