A gay spider man is expected to be a part of Edge of Spider-Verse #5. This volume will make its way to the fans in September. And the latest news about it is that it will have a queer Spider-Man. Given the recent popularity of the Marvel superhero, this is definitely a step towards more queer inclusion in the Marvel Universe. And this gay Spider Man is not the only addition in Edge of Spider-verse. But we will see three more versions of Spider Man. However, fans have concerns over whether the series will explore the character's sexuality or if it will be canon. So, is Spider man gay? Or is it a marketing tactic? To find out, continue reading the article! 
Spider Man Gay: Who is this new meta-verse Spider Man?
The news about the gay Spider Man is 100% legit. Because a source close to the project has confirmed it. Twitter user steve_foxe tweeted about the honour of creating the character of Web Weaver. We also have a name for the queer Spider Man! We are still running behind on the details about Web Weaver. But Steve Foxe will be working on this project. And he himself is a gay artist. The entire team is quite talented. So, we have high hopes for the project!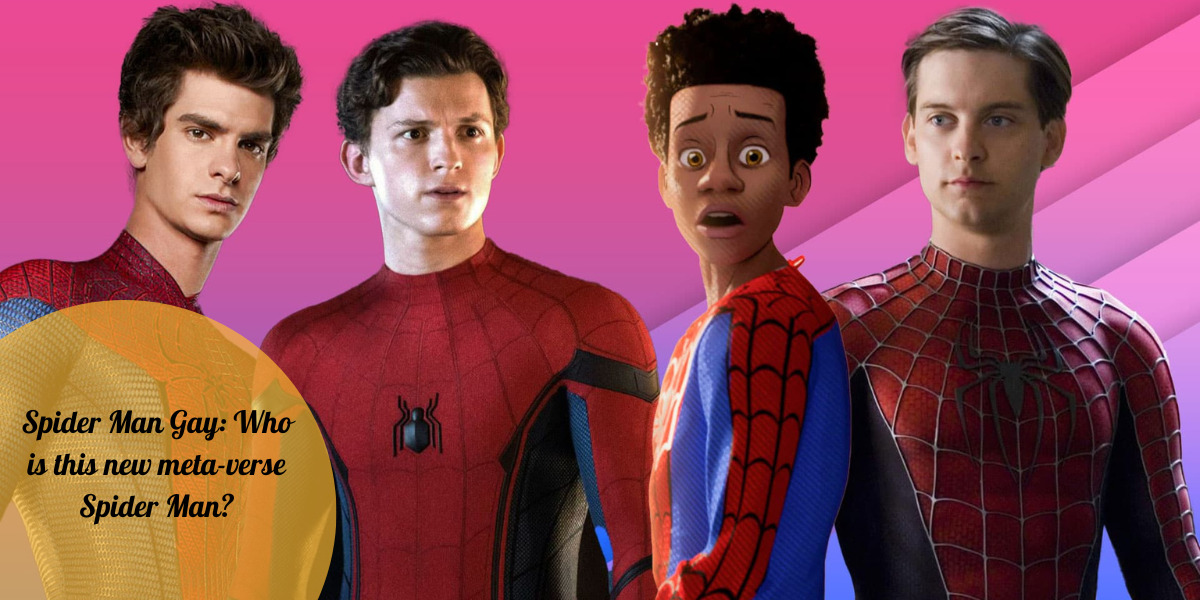 Elon Musk Said Male Characters in the rings of power are 'Coward' or 'Jerk'
How Queen Elizabeth II Wealth will be divided among Heirs?
Kris Anka has worked on the design and costume of the gay Spider man. Web Weaver does not have the classic red suit. Instead, his style is now black and gold. And it looks pretty dope on him! If you're into fashion, you'll recognize the inspiration for the costume at first glance. Anka revealed that as an artist, the inspiration came directly from Thierry Muggle and Alexander McQueen. Thierry Muggle is famous for clothes that fell into the queer side of fashion. The attention to detail is real! 
 We have seen in the past that whenever a queer superhero is introduced into any universe, their sexual identity becomes the central plot. However, this will not be the case with Web Weaver. The identity will only mould him into the superhero that he became. However, it won't be the central plot. Web Weaver will debut as a gay Spider Man on 28th September 2022. Hunter Spider is another addition to the Spider-verse. 
Madeleine Swann May Return As "Bond 26"
Ryzen 7000 Processors Announced By AMD?
The full backstory of Web Weaver is not known so far. However, we do know a little about him. Phil Lord and Christopher Miller revealed that Web Weaver is a different kind of Spider Man. He starts off as a fashion designer at Van Dyne. After this, he discovers his real superpowers as a superhero. And in this timeline, Morlun and Shathra will be there to spread chaos. And their main motive will be to put an end to the Spider-Verse. However, our gay icon Web Weaver and his allies will fight against these villains with their utmost strength. But will they be able to defeat them? We'll find out on 28th September 2022! 
We hope that this article helped you in finding an answer to 'Is Spider Man gay?' For more such information, don't forget to bookmark this page! 
Why Did Pamela Anderson And Tommy Lee Divorce After Three Years Of Marriage?