You can not think about James Bond and not have Pierce Brosnan come to your mind. The Irish actor made quite the reputation for himself through his work in multiple action movies. Working in the James Bond franchises and other movies increased Pierce Brosnan's net worth significantly. Let us take a look into the charming actor's life and assets. 
Pierce Brosnan Early Life
Born on 16th May 1953 in Drogheda, County Louth, Pierce Brosnan was named after his grandfather. His father, Thomas Brosnan, abandoned the family when Brosnan was only an infant. Hence, his mother, May Smith, had to take the reigns and raise Pierce. Pierce spent 12 years of his life in Navan, County Meath, and considers this place his hometown. In order to provide a better life for her son and herself, May went to London to work as a nurse. Pierce's grandparents and then his aunt and uncle raised him during this time. Later, Brosnan moved to London with his mother and her new husband. In London, the Irish actor studied at Elliot School in Putney.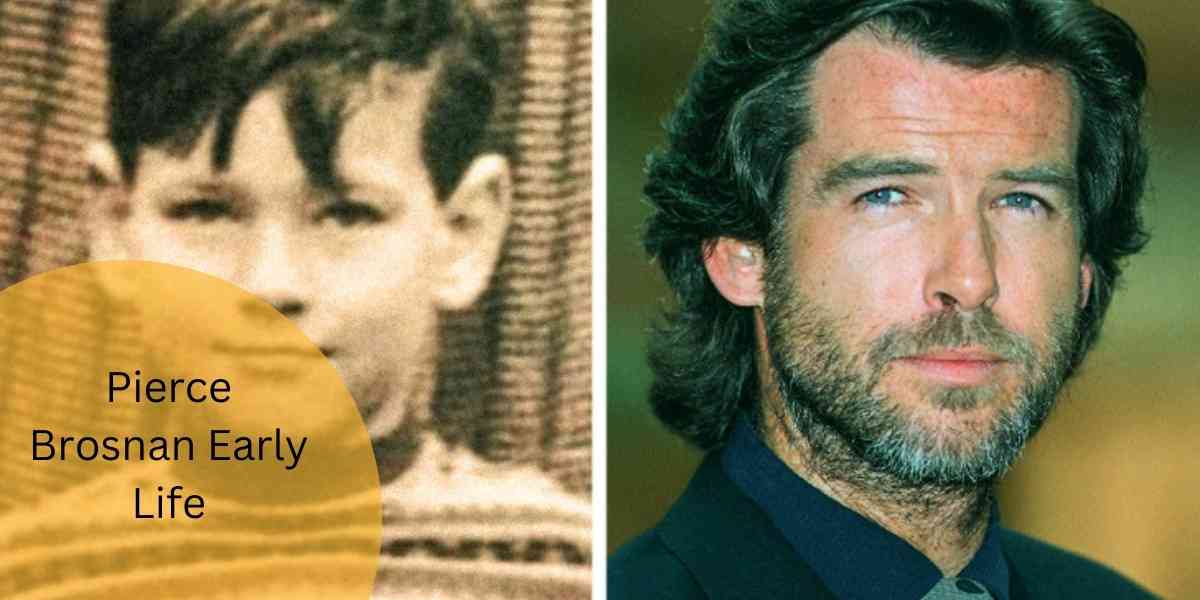 After graduating, he studied at Saint Martin's School of Art in London in hopes of becoming a painter. Later, he joined the Drama Centre London, where he received acting training for three years. While talking about his career as an actor, Brosnan often describes it as being "liberation."
Jack Harlow Net Worth after opening in MTV VMAs
Pierce Brosnan Net Worth – Career Beginnings
Pierce made his acting debut with Wait Until Dark. Following this, he portrayed the role of McCabe in The Red Devil Battery Sign, written by Tennessee Williams. His remarkable acting as McCabe received widespread appreciation throughout London. Later, the Irish actor made short acting appearances in films such as The Mirror Crack'd, Murphy's Stroke, and Play for Today. He rose to fame following his leading role in Manions of America. His role as Robert Gould Shaw II led him to be nominated for a Golden Globe Award for Best Supporting Actor. 
Brosnan moved to Southern California in 1982, where he starred in and as Remington Steele. He also appeared in several other movies, such as The Fourth Protocol and The Deceivers. In 1986.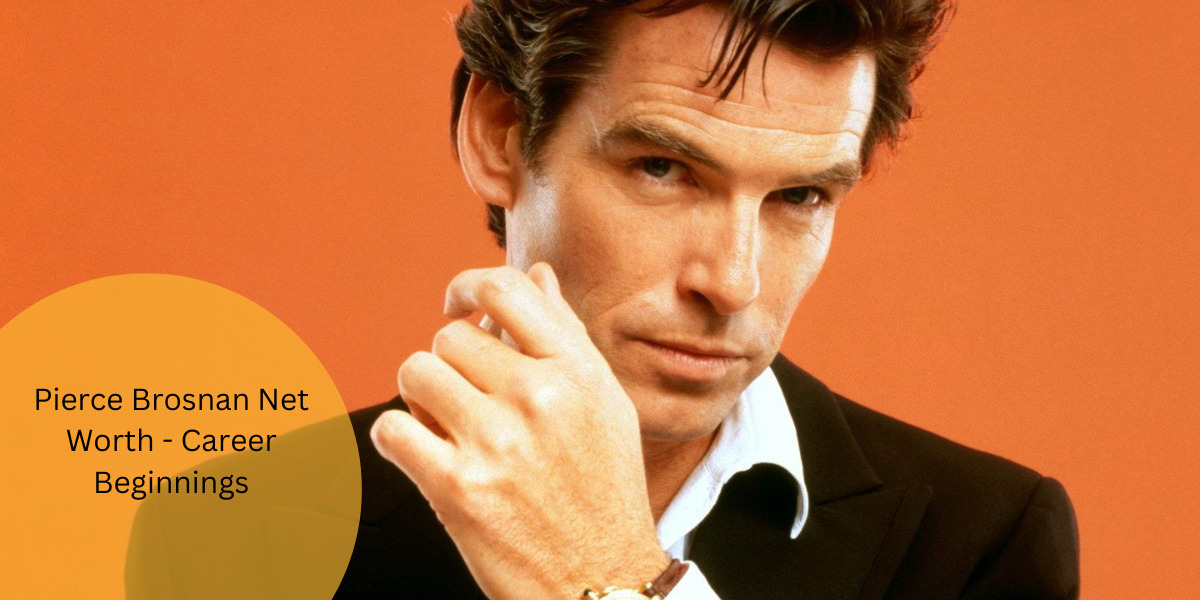 The New James Bond
Brosnan allegedly landed the role of James Bond but, unfortunately, due to contractual obligations with Remington Steele, had to forego the role. Nonetheless, in 1994, Brosnan landed the role of the decorated spy, 007, becoming the 5th bond hero. His Bond film, GoldenEye, grossed a whopping USD 350 million at the box office. Many critics called Brosnan's James Bond a much more improved Bond than his predecessors. He reprised his role in the 1997 bond film, Tomorrow Never Dies, and 1999's The World Is Not Enough. In 2002, he again reprised his role in Die Another Day. While Brosnan's first bond movie received great critical acclaim, the next three did not sit well with the critics. Nevertheless, they were all box office successes. 
Bad Bunny Net Worth after Kissing his Male Makeup Dancer at VMA's
What is Jessica Alba's Net Worth (Latest)
Career After James Bond
Following his Bond role, Pierce Brosnan appeared in numerous films of multiple Genres. In 2004, he appeared in Laws of Attraction, which garnered mostly positive reviews from audiences and critics alike. His role in 2005's Matador received multiple positive reviews and did well at the box office. It also led Brosnan to receive a Golden Globe nomination for Best Actor in a Musical or Comedy Series. Brosnan appeared in multiple romantic comedies such as The Love Punch and Lessons in Love. His action movies include No Escape, The Survivor, and Final Score.
Personal Life
The 69-year-old veteran actor married twice and was widowed once. Pierce Brosnan met his first wife, Cassandra Harris, through her stepson David Harris shortly after he graduated from drama school. The pair soon began dating and bought a house in Wimbledon. In 1980, the two tied the knot. The pair has one son named Sean, who also joined acting. After his death, Brosnan adopted his wife's children from her previous husband, Dermot Harris. Cassandra and Pierce grew their careers together and seemed to share a happy married life. 
Unfortunately, in 1987, Cassandra got diagnosed with ovarian cancer in 1987 and fell sick. She subsequently passed away on 28th December 1991, at 43. Brosnan loved his wife very much, and her death left him devastated.
1994, Brosnan met Keely Shaye Smith, an American journalist. The two grew closer over time, and in 2001, they got married in Ballintubber Abbey in Ireland. The pair has two sons, namely Dylan and Paris. 
In 2003, Queen Elizabeth honoured Brosnan with the title of an honorary "Officer of the Order of the British Empire." This was to signify his commendable contribution to the British Film Industry. In 2004, Pierce became an American National; however, he still maintained his Irish Identity. 
What is Kid Cudi net worth? How he Earned His Life Fortune?
Pierce Brosnan Net Worth and Salary
Throughout his decades-long acting career, the Irish actor managed to amass quite some assets. Currently, Pierce Brosnan net worth stands at a whopping USD 200 million. He earned a significant paycheck through his James Bond movies. His role in 1995's Goldeneye led him to receive a check of USD 4 million (today's USD 7 million). Subsequently, he earned USD 8.2 million for Tomorrow Never Dies, $12.4 million for The World Is Not Enough, and $16.5 million for Die Another Day. Through his bond movies, Brosnan earned an impressive USD 48 million (adjusted for inflation). 
Alongside his wife Keely, Pierce owns multiple extravagant properties across the world. In 1996, Brosnan bought a gorgeous house in Malibu for $600,000. Also, In 2012 he sold this property for USD 2.6 million. 
In 2000, Pierce and Keely bought a gorgeous beachfront property in Malibu. However, the price of this was never revealed. A few years later, they also acquired the neighbouring property and tore down both houses to build their own 13,000-square-foot mansion. According to sources, the couple spent a whopping USD 7.4 million simply to acquire the land. The lavish Tahitian-style mansion sits at 120 feet of ocean frontage on the Broad Beach of Malibu. The couple lovingly named their home "Orchid House." The couple often rents this house for a whopping USD 250,000 per month!
Unfortunately, a house fire in 2015 ended up destroying a part of the house. It also destroyed Brosnan's Aston Martin V12 Vanquish that he used in his Bond movie, Die Another Day. According to sources, the couple faced about USD 1 million damages from this fire. In 2020, the pair listed the Malibu property for an astounding USD 100 million. 
In 2019, Brosnan and Keely bought a beautiful but fairly modest home in Santa Monica, California, for USD 2.4 million. The Brosnan also owns a compound on Kauai (a Hawaiian Island near Anini Beach). Other popular personalities such as Mark Zuckerberg, Bette Midler, and Ben Stiller also own properties here.