A Kourtney Kardashian pregnant photo has been circulating all over the web as fans wonder if their favourite American diva is getting ready to welcome her fourth child! The picture features her holding her stomach in a nude-coloured bikini. Fortunately, fans didn't have to wonder about Kourtney's pregnancy for long as she quickly addressed the rumours. So is Kourtney Kardashian pregnant? Are Mason, Penelope, and Reign getting a new sibling? Keep on reading to find out!
Kourtney Kardashian Pregnant Photo
Pregnancy rumours sparked after the famous Kardashian posted a mirror selfie on her Instagram. It was a part of the behind the scene slideshow of her Lemme professional shoot.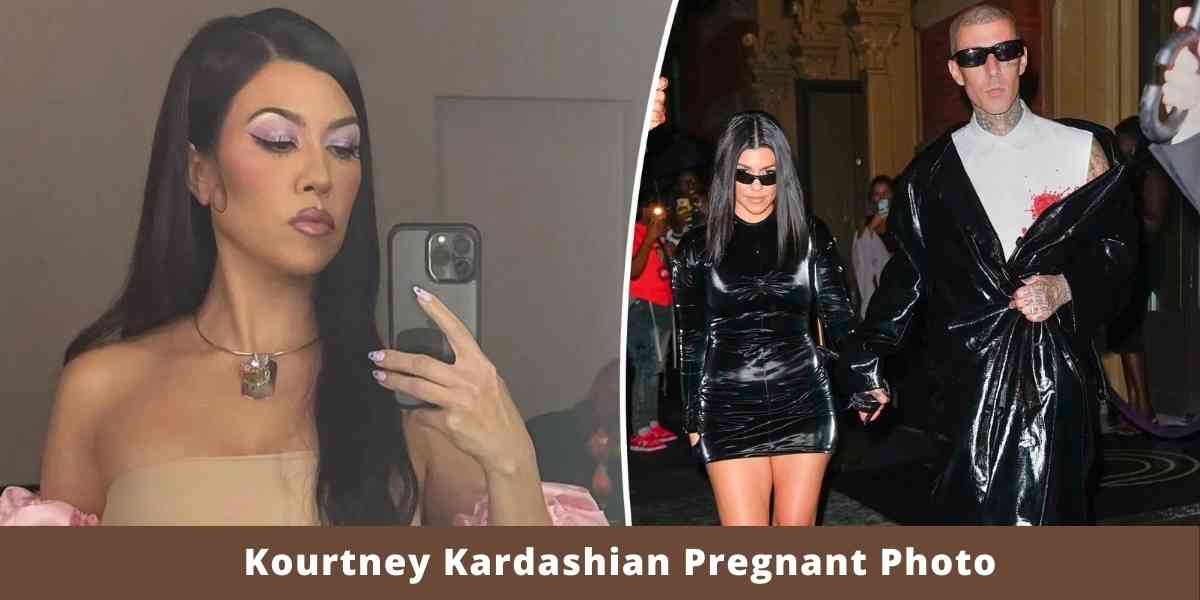 Who Is John Boyega Gay Dating?
The photo featured Kourtney wearing nude-coloured undergarments and puffy pink sleeves. In one of her photos, she is holding her lower stomach, making fans think she's pregnant! They were quick to bombard the comment sections with pregnancy questions.
"Stop because I thought she was holding a baby bump," "Why r are you holding your belly? I love the figure, but inquiring minds r curious ????" "Pregnant with Travis's baby? ???? my fave Kardashian!" and "Is she Pregnant??????"
are some of the comments on her post.
Although some thought she was pregnant, others believe that this is just Kourtney being honest and authentic. They appreciated her for not photoshopping her body fat and displaying her natural self!
Kourtney Official Reply to Pregnancy Rumors
Kourtney has officially addressed the pregnancy rumours. She replied to one of the comments on her Instagram post asking about her pregnancy, saying,
"Nope, but you're missing a woman's body."
This is not the first time Kourtney had to shut down news about her being pregnant. After coupling up with Travis Barker, her husband, fans have assumed the two are pregnant several times!
Why Did Pamela Anderson And Tommy Lee Divorce After Three Years Of Marriage?
Elon Musk Said Male Characters in the rings of power are 'Coward' or 'Jerk'
Just recently, in December 2021, fans assumed the 43-year-old Kardashian was with child after he posted a picture of herself in a hot tub with her husband! Before this, they thought the same thing in May 2020 when the star had gained "a few extra pounds." Thus, Kourtney has had to deal with pregnancy rumours a dozen times! However, she quickly shut them down instantly with comments like
"Are we going to do this every time I post a photo?" and "I'm a woman with a BODY."
Kourtney Kardashian Children
Kourtney has three children with her ex-husband Scott Disick; Mason Dash Disick, Penelope Scotland Disick, and Reign Aston Disick.
The oldest of the three, Mason, is twelve years old. You may even remember his birth which was a part of the reality tv series, Keeping Up With The Kardashians. It was aired as part of the show's fourth season!
Mason is often not a part of family pictures as he prefers to stay out of the spotlight. His reason for this is fans' rude remarks after one of them suggested Kourtney does not take him on family trips!
Penelope is next in line, and she is ten years old. Her nickname is "P," and all the Kardashians refer to her by this name.
Why Did Pamela Anderson And Tommy Lee Divorce After Three Years Of Marriage?
The youngest Kardashian child is Reign, and he is seven years old. He was initially kept away from the public, and Kourtney did not even share his pictures until he was four months old!
As of now, Kourtney has no children with Travis. However, we are sure the star will share pregnancy news with her fans as soon as she finds out!