Directed by Paris Barclay, Carl Franklin, and Janet Mock and created by Emmy Award winner Ryan Murphy, Monster: The Jeffrey Dahmer Story is a chilling and unsettling limited series about to release on Netflix as a part of Murphy's contract with the streaming giant. The limited series of 10 episodes are based on actual events revolving around the life of a notorious serial killer, Jeffrey Dahmer.
What makes the Netflix series different than the previous movies and shows which tried to show Dahmer's life and cruel acts is that it will mainly surround the viewpoint of Dahmer's victims and the people around him. It will also show the negligent behaviour of the Wisconsin police, which allowed the young man to kill 17 people before being caught and sent to prison. After being convicted guilty of 16 murders, Dahmer was killed in 1994 when he was just 34 by an inmate who beat him so much that he couldn't survive.
If you want to watch the series revolving around one of the most notorious serial killers in American history, continue reading because we have all the details, from its release date and time to its official trailer.
Monster: The Jeffrey Dahmer Story Cast
Ryan Murphy's latest series features a fantastic cast. It includes Evan Peters as Jeffrey Dahmer, the serial killer. This is not the first time Peter has worked for Murphy, and we are sure he will do justice to his role.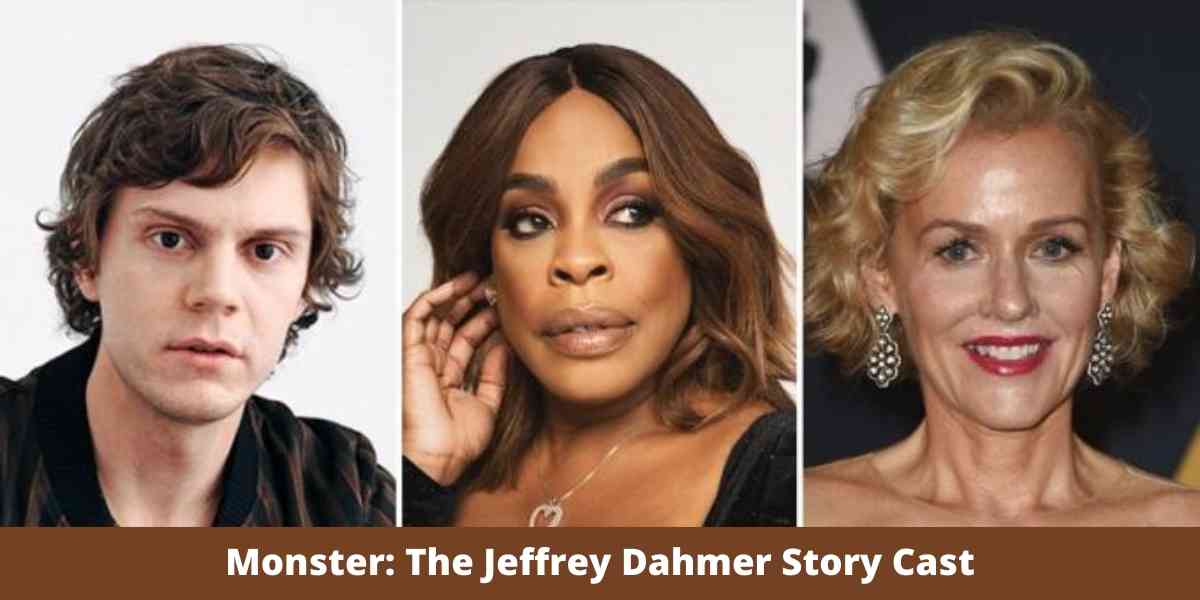 National Geography reveals The Flagmakers Trailer
When is Bmf season 2 coming out?
Additionally, Niecy Nash will take on the role of Glenda Cleveland, Dahmer's neighbour and the one who has suspected him since quite the beginning.
The Breakfast Club star Molly Ringwald is also a part of the chilling series and will play the role of Shari Dahmer, the serial killer's stepmother. Emmy-winning actor Richard Jenkins will play the role of Dahmer's father( Lionel Dahmer), and Penelope Ann Miller will play the role of Dahmer's mother (Joyce Dahmer). Furthermore, Josh Braaten will appear as Young Lionel Dahmer, and Savannah Brown will appear as Young Joyce Dahmer.
Additional Cast
In addition to these brilliant actors, here is a list of the rest of the cast members for Monster.
Michael Learned as Catherine Dahmer

Shaun J. Brown as Tracy Edwards

Michael Beach as Detective Murphy

Colby French as Detective Kennedy

Colin Ford as Chazz

Arye Gross as Gerald Boyle

Mac Brandt as Officer Rauth

Grant Harvey as Officer Mueller

Matthew Alan as Officer Gabrish

Scott Michael Morgan as Officer Balcerzak

Nick A. Fisher as Young Jeffrey Dahmer

Karen Malina White as Shirley Hughes

Nikyla Boxley as Young Shirley Hughes

Cameron Cowperthwaite as Steven Hicks

Vince Hill-Bedford as Steven Tuomi

Blake Cooper Griffin as Charles

Matt Cordova as Detective Rauss

Rodney Burford as Tony Hughes

 Karl Makinen as Officer Clyde Reynolds

Nigel Gibbs as Jesse Jackson

Dyllón Burnside as Ronald Flowers

Brandon Black as Dean Vaughn

 Raphael Sbarge as Mayor John Norquist

David Barrera as Police Chief Arreola

Khetphet "KP" Phagnasay as Sounthone Sinthasomphone

Ken Lerner as Joseph Zilber

Dominic Burgess as John Wayne Gacy

Chris Greene as Assistant Chaplain Adams

Fully Mac as Christopher Scarver

Linda Park as Julie Yang
Monster: The Jeffrey Dahmer Story Release Date
You can watch all ten episodes of the limited series very soon, as the official release date is here. Monster: The Jeffrey Dahmer Story will be released on Wednesday, September 21, 2022, at midnight PT.
Glass Onion: A Knives Out Mystery­ – Teaser Trailer Out
When Will Delhi Crime Season 3 Release on Amazon?
It will be released on Netflix, meaning you must have the streaming platform's subscription to watch it. If you do not have a Netflix membership, you can easily purchase it now for $9.99 per month.
Synopsis
The official synopsis for the mini-series released by Netflix is as follows:
"Between 1978 and 1991, Jeffrey Dahmer gruesomely took the lives of seventeen innocent victims. DAHMER – Monster: The Jeffrey Dahmer Story is a series that exposes these unconscionable crimes, centred around the underserved victims and their communities impacted by the systemic racism and institutional failures of police that allowed one of America's most notorious serial killers to continue his murderous spree in plain sight for over a decade."
Monster: The Jeffrey Dahmer Story Trailer
There are two trailers for Monster: The Jeffrey Dahmer Story. One of the trailers was released on Friday, September 16, 2022, while the other is scheduled to release on Tuesday, September 20, 2022, at 8 am PT.
Check official trailer 1:
Check official second trailer:
The first trailer, which has already been released, is quite unsettling as it gives viewers an idea of what to expect in the series. It shows Evan taking on the role of Dahmer with perfection, along with Nash playing Glenda Cleveland. Viewers get to see Jeffrey bring in people and kill them. It also shows him cooking up human food. The two-minute and fifty-eight seconds trailer features a conversation between Dahmer and Cleveland where she addresses him about the screams coming from his apartment in the middle of the night.
Yellowstone Season 5 teaser reveal promises something big!
She also asks him about the weird smell and the drilling noise from his house at night. Dahmer apologizes for all trouble that Cleveland has to face because of the noise and even offers her a sandwich which she refuses to eat, saying that she doesn't know what is inside. Finally, the trailer takes us to the courtroom with Dahmer in an orange jumpsuit. And just then, Cleveland appears in a flashback screaming at a police officer, saying:
"I called you for months. You all came too late!"
The first trailer feels surreal, and we can only expect much more brilliance in the second trailer. Ryan Murphy knows how to share a story, and Monster: The Jeffrey Dahmer Story will be no different. Please tune in to Netflix on September 21 to watch it.