After all the controversial press conferences for Don't Worry Darling the publicity of the film is at an all time high! Due to which one of the most searched questions regarding it is 'How to watch Don't Worry Darling?' The movie will go for a theatrical run. But will it be available for streaming? If so, where can you stream it? To find out, continue reading the article!
Where to watch Don't Worry Darling: A Complete Guide
On 5th September 2022, the movie had its premiere at the 79th Venice International Film Festival. Following that it has multiple screenings in other festivals. The response that it got from the public was phenomenal. Although fans and critics have mixed reviews about the movie, it is still doing well. Because of the attention, it got due to the tension amongst the cast members. It also received a standing ovation at one of the screening festivals.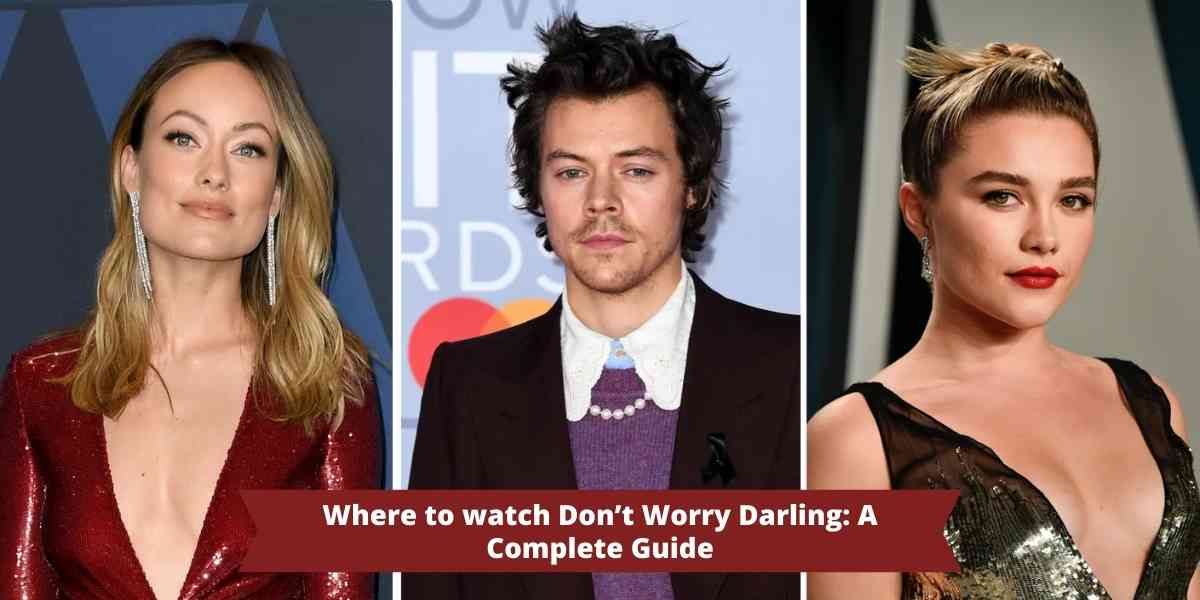 The movie will officially release for the general public on 23rd September 2022. Recently IMAX also held an exclusive event of Q&As for the fans. They invited the entire cast. However, the tickets were of course hard to avail because of the number of interested people. The movie will be available for online streaming on HBO Max. However, we do not have a confirmed date for this. As the film will release in the theaters in September. Expect it to make its way to HBO Max somewhere in December of 2022 or maybe later than that. 
Where I can Watch Monster: The Jeffrey Dahmer Story
National Geography reveals The Flagmakers Trailer
However, these are just speculations from our side. But in the past, we have noticed that movies usually become available after 2 to 3 months of theatrical debut. Hopefully, this will also be the case for Don't Worry Darling. The movie has a star-studded cast and Olivia Wilde has directed it! In case you are interested in knowing more about the movie make sure that you check out its trailer on YouTube. 
When is Bmf season 2 coming out?
Glass Onion: A Knives Out Mystery­ – Teaser Trailer Out
When Will Delhi Crime Season 3 Release on Amazon?
So, that was everything you needed to know about 'How to watch Don't Worry Darling'. For more such updates don't forget to bookmark this page!