Recently, Blake Lively made an appearance at the Forbes Power Women Summit. While her styling seemed spot on, many noticed a potential baby bump. This led to many fans asking: Is Blake Lively Pregnant?
The media went into a frenzy, with multiple paparazzi wanting to know whether the 35-year-old actress was once again pregnant or not. Like most celebrities, Blake soon found numerous paparazzi parked outside her house. All were trying to snap one picture of her baby bump.
Sick of all the invasion of personal space, the Age of Adeline actress turned to her social media. She uploaded a series of pictures to her Instagram, confirming her pregnancy. The post contained images of Blake and her baby bump through her previous pregnancies. It also featured photos with her husband, Ryan Reynolds, her friends Taylor Swift and Samantha Stone, and her sister Robyn Lively. 
The actress also threw shade at the paparazzi through her caption. She posted,
 "Here are photos of me pregnant in real life, so the 11 guys waiting outside my home for a [unicorn emoji] sighting will leave me alone," she captioned her photo collection. "You freak my kids and me out."
While she did mock some paparazzi for their unethical practices, she also appreciated those who respected her personal space. The Simple Favor actress thanked all her fans for their love and support and the paparazzi with no kids policy. 
Is Kourtney Kardashian Pregnant?
Blake Lively and Ryan Reynolds: The Power Couple
Ryan Renolds and Blake Lively met for the first time on the sets of Green Lantern. The duo played each other's love interests in the movie. During the shooting, the two got closer and soon started dating. It was not long after that the pair tied the knot. They exchanged vows in 2012 in a beautiful ceremony at Boone Hall, a plantation in South Carolina.
The couple did not fail to provide their fans with swoon-worthy moments throughout their married life. The pair often engaged in friendly banter on each other's social media accounts. Whether you are a Blake Lively and Ryan Renolds fan, you must admit that the couple is adorable. 
Even after an entire decade, the pair seem to be head over heels for each other. Hence, it is clear that the two cannot wait to welcome their fourth child together.
Blake Lively pregnant: Blake Lively and Ryan Renolds Children
While the news of Blake Lively being pregnant is doing the rounds, this mother-to-be is busy with her everyday life. A large part of her life is her three beautiful daughters.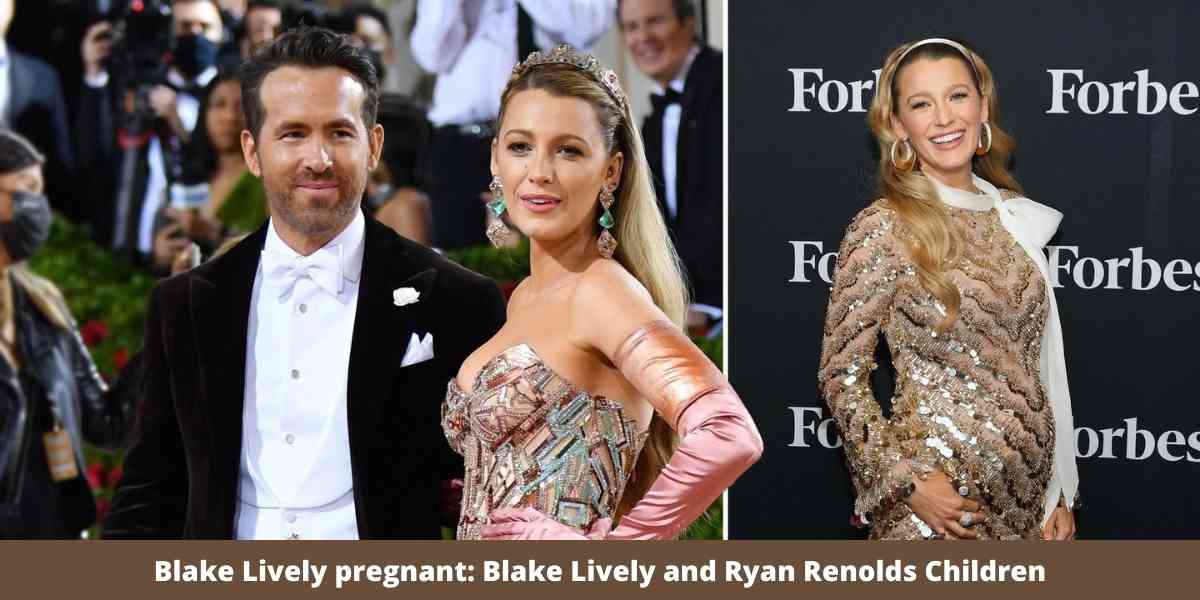 Reynolds and Lively welcomed their first daughter, James, in 2014. In 2016, their second daughter, Inez, was born two years later. In 2019, merely months before the pandemic hit, Blake Lively and Ryan Reynolds welcomed their third daughter, Betty.
Elon Musk Said Male Characters in the rings of power are 'Coward' or 'Jerk'
Why Did Pamela Anderson And Tommy Lee Divorce After Three Years Of Marriage?
Although part of the limelight, the pair choose to keep their children out of it as much as possible. Blake loves being a mother, and with Renolds there to help her, the two have their children as their top priority. 
Their Current Projects
Recently, the Shallows star directed her friend Taylor Swift's music video. The video was for the song "I Bet You Think About Me" and featured Miles Teller and Keleigh Sperry. Directing this song is simply the start of her new venture. To further her career as a director, Lively is now working on directing a movie. 
On the other hand, the father-to-be is busy being his quirky self. A few days ago, Reynolds made headlines after he broadcasted his colonoscopy. The Deadpool actor lost a bet with his friend and costar, Rob McElhenney. Hence, as per their agreement decided to take his fans through this invasive procedure. 
Who Is John Boyega Gay Dating?
We hope that Blake Lively has an easy and successful pregnancy. We are sending the fourth-time parents to be lots of well wishes and love. Also we surely cannot wait to see baby number four!