The 'Adam Levine Behati Prinsloo' situation is on social media platforms. Recently Stroh accused Levine of having an affair with her. She came forward with certain screenshots in which Levine happened to be flirting with her. The netizens did not take this lightly! Moreover, Behati Prinsloo is also pregnant with the third child of Maroon 5. So, now the question arises is the couple still together? Or have they parted their ways? To find out, continue reading the article!
Who is Adam Levine's Wife? Did he Really Cheated on Her?
Is Kourtney Kardashian Pregnant?
Adam Levine Behati Prinsloo: The Reality Of Their Relationship
Adam Levine Behati Prinsloo: The Reality Of Their Relationship
The two met on the set of Maroon 5. They have been in love for ten years and married for eight years. The couple shares two kids. In the rise of such claims, Prinsloo has not revealed any statement. However, Levine took it to his Instagram account to tell the fans how ashamed he was. But he made it clear that he never cheated on his wife. It was just him flirting with Stroh. For which he is pretty regretful.
Further, he stressed that nobody is more important than his wife and family. And he is truly sorry for what the kind of messages he sent.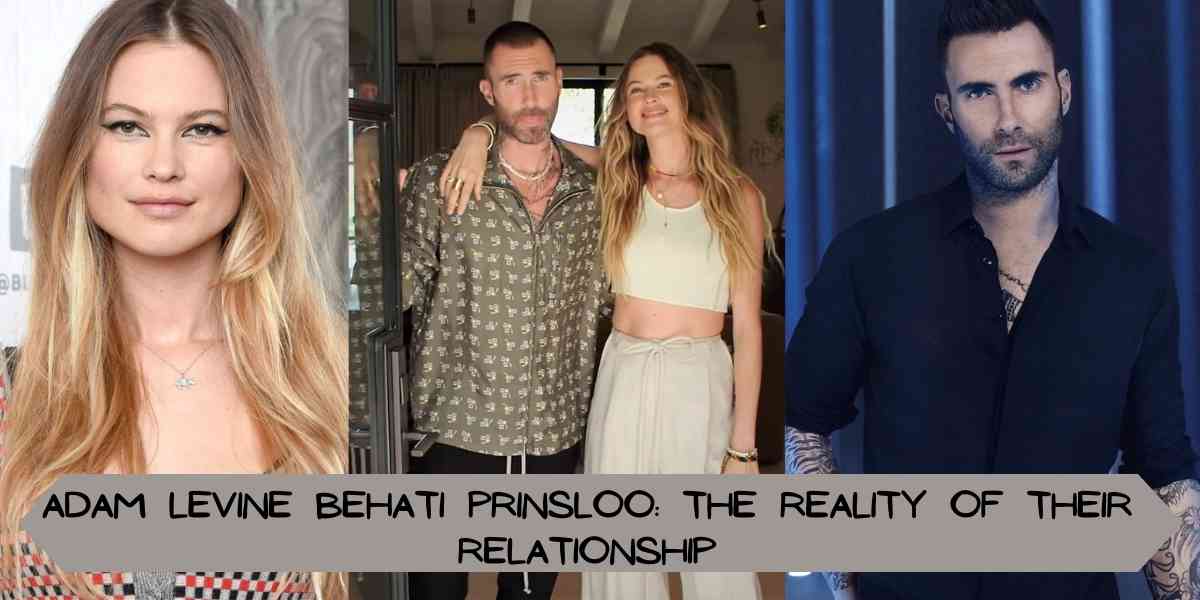 Stroh posted the screenshots of her chat with Levine on her TikTok account. She decided to post them because someone was blackmailing her into leaking these screenshots. Stroh also told the public that she had a year-long affair with Levine. But the singer has refused to accept this claim. So, what is going on? After Stroh came forward with these screenshots. Other women also posted proof of Levine being inappropriate with them. Moreover, the star has always been a controversial figure. Back in the day, in an interview, he commented that monogamy is not in the genetic makeup of guys.
Elon Musk Said Male Characters in the rings of power are 'Coward' or 'Jerk'
Why Did Pamela Anderson And Tommy Lee Divorce After Three Years Of Marriage?
They stopped talking after a year. But according to Stroh, Levine again reached out to her on Instagram a few months ago. In which he requested Stroh that he could name their third child after her!
After this scandal, TMZ photographed Adam Levine and Behati Prinsloo together. From the looks of it, there was no tension between the couple. So, was it just a ploy to defame Levine? Or is the couple playing it off? Well, we do not have immediate answers to this question. But stay tuned for more updates on the 'Adam Levine Behati Prinsloo' situation.