If you are active on social media, you are not alien to the news of Ryan Grantham shooting his mother. So, the real question is, why did Ryan Grantham Shoot, his mother? Continue reading to find out all the details about this case!
Who Is Ryan Grantham?
Popularly known for his role in Diary of a Wimpy Kid, Ryan Grantham is a well-known actor. The 24-year-old star started his acting journey at the mere age of 9. He landed his first role in 2010 as Rodney James in Diary of A Wimpy kid. His recent role in the CW's famous Riverdale series helped him rise to fame. He was Jeffery Augustine and was loved by the audience. However, his fame-studded life took a huge turn when the news of his mother's murder by Ryan himself surfaced. So, the question is, why did Ryan Grantham Shoot, his mother?
Why Did Ryan Grantham Shoot His Mother?
Ryan Grantham shot his 64-year-old mother, Barbara Waite. On 31st March 2020, as Barbara was playing piano, her son Ryan Grantham shot her in the back. This is not where the brutality ends. Ryan further went on and made a four-minute-long video in which he confessed he shot his mother and recorded her body as well.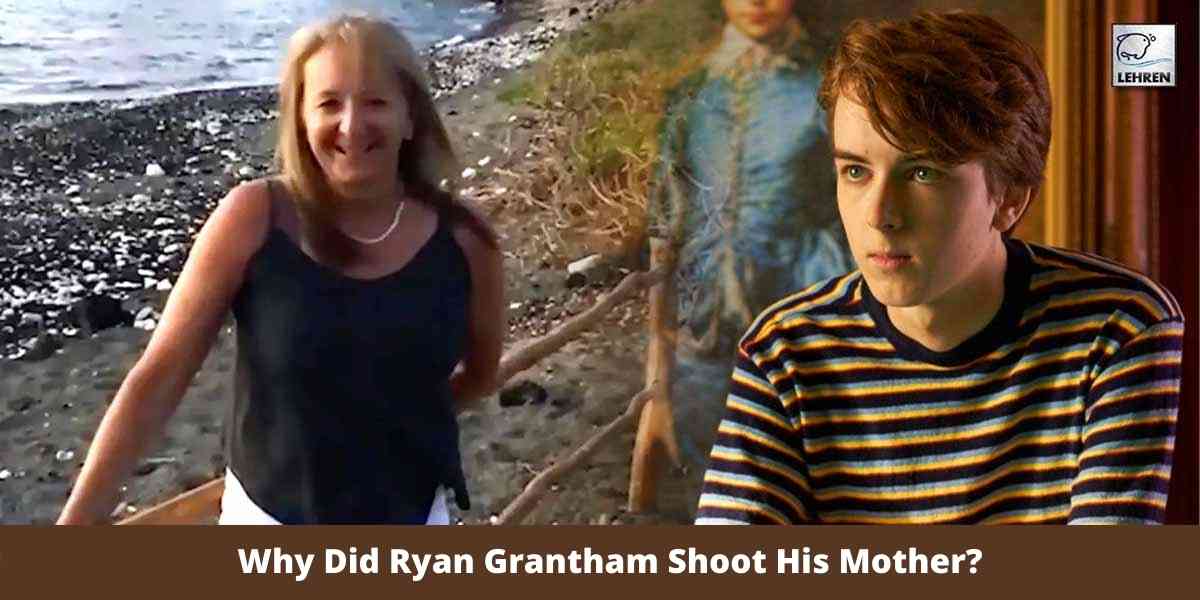 The next day, Grantham allegedly loaded his car with three firearms, ammo, a dozen Molotov cocktails, and camping equipment and headed to the home of Canadian Prime Minister Justin Trudeau. He moved, intending to kill him. 
Are Adam Levine Behati Prinsloo Still Together?
Is Kourtney Kardashian Pregnant?
While a student at Simon Fraser University in Vancouver, the court heard that Grantham pondered carrying out a mass shooting at either the Lions Gate Bridge or the university. However, he then returned to Vancouver, where he told an officer, "I killed my mother," after travelling about 200 kilometres east to the town of Hope.
As of 1st April in the year 2020, Grantham has been under arrest and in jail. After a court order, his evaluation was done by two psychiatrists. Psychiatric evaluations revealed that Grantham had been experiencing a "severe period of clinical depression" before the murder, along with "urges to commit violence and kill himself," as reported by the CBC in June.
Grantham's sister, in an interview, spoke about his mental issues. She said that he had been having difficulties for a while. Furthermore, she added that he was involved in watching violent footage on the dark web before he shot his mother. 
According to some sources, Ryan killed his mother so she didn't witness the violence he intended to commit later on. His mother also had cancer, so he wanted to release her from all the suffering and prevent her from seeing all the havoc he would wreak
Why Did Pamela Anderson And Tommy Lee Divorce After Three Years Of Marriage?
Elon Musk Said Male Characters in the rings of power are 'Coward' or 'Jerk'. 
So the answer to why Ryan Grantham shot his mother could be his mental illness.
Now he is receiving psychiatric treatment in jail to help him improve. According to the doctors, he is showing improvement in his behaviour. 
Ryan Grantham Shoot his Mother: What is His Fate? 
As Grantham pleaded guilty to second-degree murder, a sentence was inevitable. Second-degree murder in Canada has the punishment of a life sentence. So, it was a given that Ryan would go to prison for life. However, it was not known how long he could apply for parole.
Grantham's parole eligibility date was the main topic of discussion at his sentencing hearing on Wednesday. The prosecution requested a 17–18 year waiting time, while the defence for Grantham appealed for a far shorter 12-year period. Grantham will be available for parole after 14 years, as decided by Judge Kathleen Ker.
On Wednesday, The 24-year-old actor was given a life sentence in The British Columbia Supreme Court in Vancouver. He will have to serve at least 14 years to become eligible for parole. 
FAQS 
Who does Ryan Grantham play in Riverdale?
He plays the role of Jeffery Augustine.
When was he born?
He was born in 1998 in Canada.
Where is Ryan Grantham now after he Shoot his Mother ?
Actor Ryan Grantham is in prison after pleading guilty to the second-degree murder of his mother, Barbara Waite, in 2020.