Young Sheldon is gradually growing up in the 6th season and will be even more fun. However, the restrictions sometimes make streaming the show an issue for international audiences. In this case, you must be wondering how to watch Young Sheldon Season 6. If you're lucky enough, you might find ways to stream the show online without cost! The following guide contains every little step you need to follow to watch the latest batch of episodes of the show. So, continue reading! 
How to Watch Young Sheldon Season 6 ?
The 6th season of Young Sheldon premiered on 29th September 2022. However, as it is a CBS exclusive show, it was released only there. So, those fans who have cable access were able to watch it. But if you couldn't catch up, you still have more alternatives!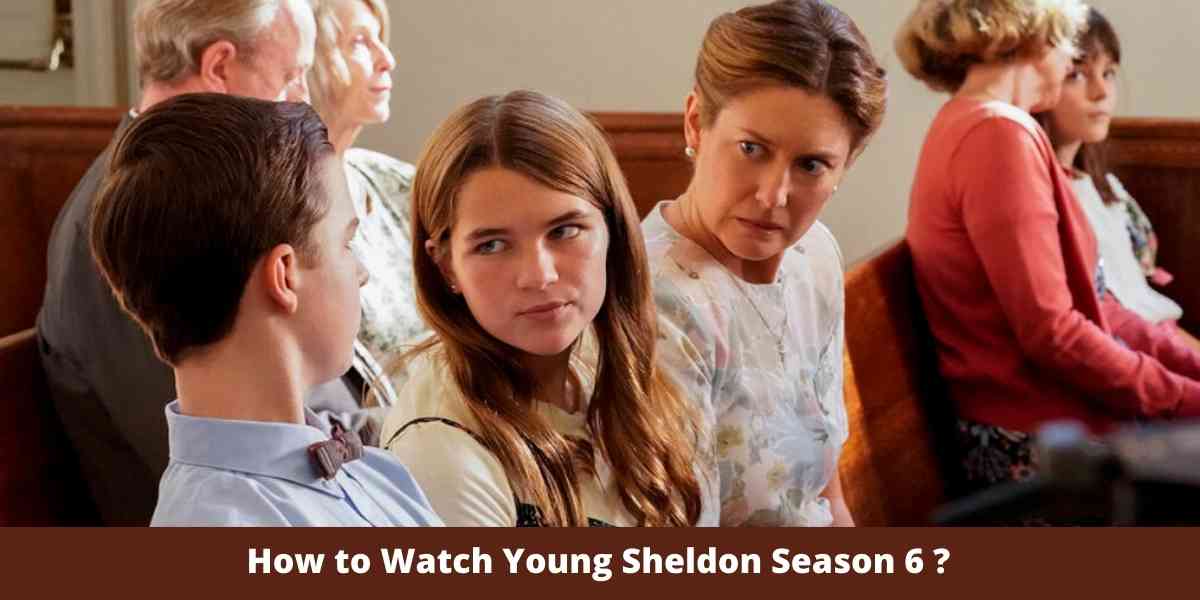 The episodes can also be watched live with their premieres on streaming platforms like; FuboTV, Paramount+, and DirecTV Stream. As these are a lot of choices, you might need some guidance to break down their benefits and then make a final economic and feasible decision. 
When is Bmf season 2 coming out?
National Geography reveals The Flagmakers Trailer
Paramount+ offers a 7-day free trial. If you avail of this free trial, you might be able to watch the first episode of the 6th season. However, you won't be able to watch the rest of the episodes free of cost. In that case, there is an option to buy their subscription, which is also of two kinds. The first kind offers ads, while the other one is free of ads. The one with ads will cost you around $4.99. The second subscription deal does not have ads at all. But it will cost you $9.99. The only difference between these two deals is ads. Otherwise, the content will remain the same regardless of which deal you go for. But we would recommend you to avail the cheaper version if you're only planning on watching Young Sheldon Season 6. 
FuboTV will be harsh on your wallet! Its subscription costs $69.99. But the advantage of availing this streaming site is that it will be a perfect alternative for watching Young Sheldon Season 6 and other ongoing cable TV shows. FuboTV also offers a 7-day free trial. Cancelling this trial is not a big deal, so you can give the platform a go. It is a well-reputed streaming platform because of its vast range of cable TV shows. So, it is a one-time investment!
DirecTV Stream is also like FuboTV. Its subscription will cost you $64.99. Similar to FuboTV, the subscribers can watch the live shows which are on air on cable TV. It gives you a wide range of 75+ channels. So, it is not a bad investment after all!
Glass Onion: A Knives Out Mystery­ – Teaser Trailer Out
Rings of Power Episode 3: What is Release Date and How to Watch? 
Where to watch Season Six? (for international fans)
Due to different protocols, the streaming platforms above-mentioned might not be available in your region. However, you don't need to worry about it as there is still an alternative for you! 
VPN will work the best in resolving your issue regarding this matter! 
For fans in Canada, you can watch the latest episodes of Young Sheldon Season 6 on CTV. It works just like CBS! Another great advantage of watching it through CTV is that they give you a choice to either watch shows via their cable service or through their website. All you need to have is your credentials for logging in. Else you are good to go! 
When Will Delhi Crime Season 3 Release on Amazon?
So, that was everything you needed to know about how to watch Young Sheldon Season 6 online. For more updates on the matter, don't forget to bookmark this page!