Aaron James Judge, popularly known as Aaron Judge, goes on to achieve another milestone in his career as he breaks the unbreakable record for more than six decades. Taking the title from Roger Morris (who previously hit sixty-one home runs) for 'hitting most home runs in a single season on the 4th of October, 2022, he made the season's record-breaking 62nd Homer. However, it seems like it is not the thirty-year-old star player who is the talk of the town, to our surprise. But, instead, it is the lucky fan who caught Aaron Judge's 62 home run ball who is the centre of everyone's attention for now.
Many are curious about who is the lucky guy who walked through the Global Life Field, high-fiving the crowd in the stadium with cameras on his trail. It almost looks like the star of the evening was not Aaron Judge but the fan who caught the New York Yankees slugger's ball like a pro.
Curious to know more about the said fan in question? Well, fear not! We have all the details you need to know about the one who caught Aaron Judge's 62-home run ball.
Who Caught Aaron Judge's 62 Home Run Ball?
Cory Youmans is the one who caught the ball. The said fan lives in Dallas and is the Vice President of Fisher Investments in Plano. (So, he is probably not your typical civilian.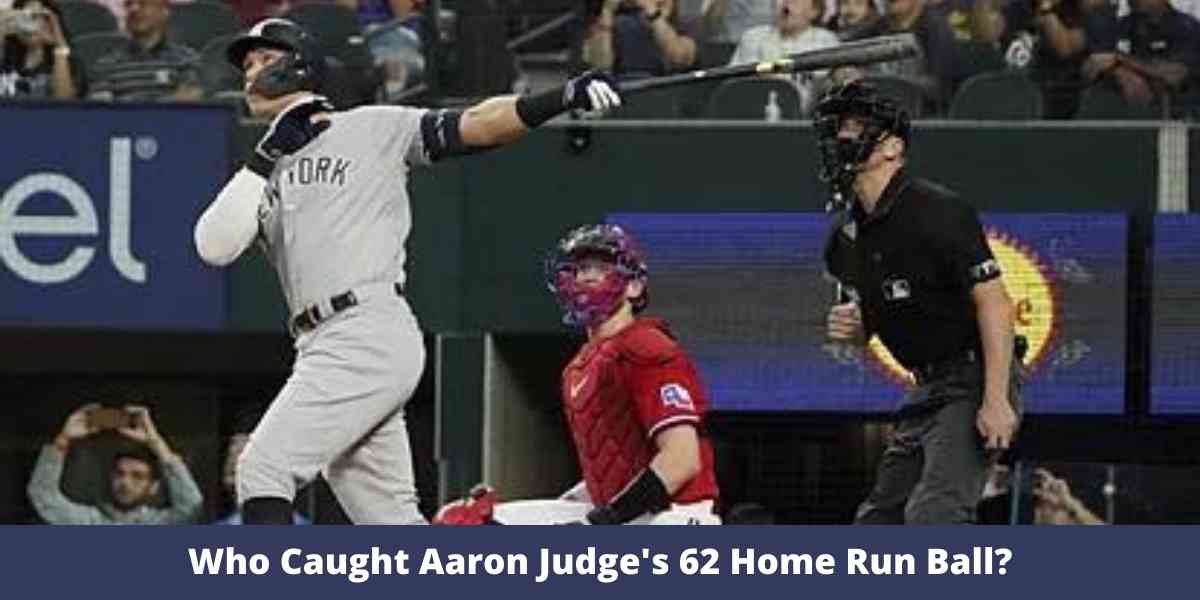 The said fan swiftly caught on to the historic moment when the MLB player drove it towards the front row of section thirty-one in left field, where he was coincidently sitting.
Who is Aaron Judge's Wife? Check Every Fact About Samantha Bracksieck!
Glass Onion: A Knives Out Mystery­ – Teaser Trailer Out
How Much Aaron Judge's 62 Home Run Ball Worth?
Before the night was even over, the estimates about Aaron Judge's 62-home run ball price range began to surface on the internet.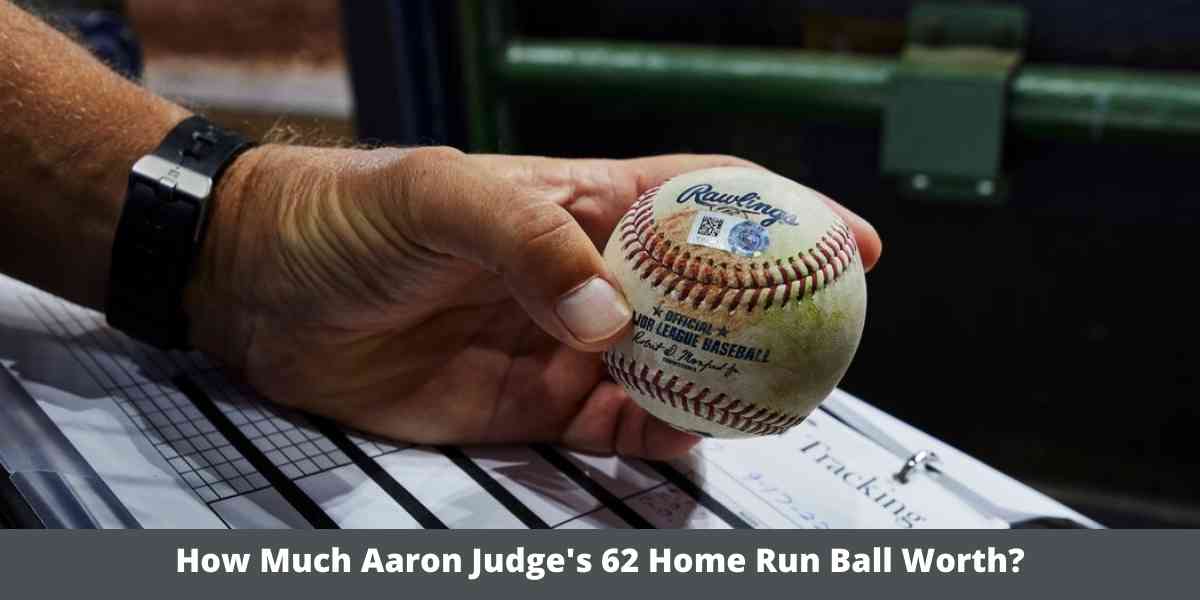 As per Ken Goldin, the executive chairman of Goldin Auctions, courtesy New York Times:
To him, it seems likely that Aaron Judge's home run ball will range somewhere between 

$750,000

 and 

$1.25 million

 if the fan decides to put it up for sale.
However, JP Cohen, the president of memorabilia site Memory Lane, already made his bid to Cory Youmans:
Offering to pay 

$2 million

 for the 62nd homer ball.

Loaning it to display the said souvenir at Yankee Stadium. 
On Wednesday, he also made it quite clear that the said offer still stands, as he is willing to buy that ball if Cory Youmans sells it.
Highlighting in a telephone interview with AP that:
"I feel the offer is fair if he is inclined to sell it."
Taking in the fact that the most expensive home run baseball of all time was of McGwire, then the 70th home run ball in 1998:
Whose worth went up to 

$3 million 

with the added commission in 1999. 
It indicates that the worth of Judge's 62 home run ball will increase as many high bidders will come forward to get their hands on it.
Rings of Power Episode 3: What is Release Date and How to Watch? 
When Will Delhi Crime Season 3 Release on Amazon?
Is Cory Youmans Unsure What to do with the 62nd Homer?
With all the hype surrounding the sale of 62nd Homer, the one who caught Aaron Judge's 62 home run ball is not sure what he plans to do with the Homer. Seeing that, when he was taken to get the ball authenticated, Cory Youmans was asked what he planned to do with this prize. With all the security personnel around him, he calmly replies:
"Good question. I haven't thought about it."
But, according to Bob Nightengale of USA Today Sports, selling it would probably not be an option for him as he did not need the money to pay his bills:
"The man who caught the historic Aaron Judge baseball, Corey Youmans, doesn't exactly need the money. He is a vice president at Fisher Investments, which manages $197 billion worldwide."
Later emphasizes that instead of the money, he would rather want something else as the price that will benefit his company:
"It may be the price of the Judge's next contract."
Aaron Judge Wants His 62 Home Run Ball Back?
Although many are curious to know what Cory Youmans intends to do with the now legendary piece of baseball he caught, some people want to know what the legend, who made the said history, thinks about the catch and does he want it back?
When asked about his 62nd home run ball's whereabouts, he reveals that he does not know where it is now. 
He further shares that we will have to "see what happens with that,
" but "it would be great to get it back" as well.
But, he concludes it by saying that, in the end, "that's a souvenir for a fan." 
Seeing that,
"they made a great catch out there," then there is no doubt "they got every right to keep it."
Well, there is nothing less that we should expect from our humble king! Who still thinks about his fans and would not mind if his fan, Cory Youmans, wants to keep the ball.
Why did Ryan Grantham Shoot his Mother?
What will happen to Aaron Judge's 62 Home Run Ball?
The  ball was caught by his fan, Cory Youman, who works in Finance. 
Currently, the Vice President of Fisher Investments does not know what he wants to do with it. But, many are in line to strike a deal with him to have the legendary ball in their very possession. Aaron Judge, would love to have the ball back even the legend himself.