Even though Aaron Judge has been making history with his talent in the new baseball season as the right fielder for the New York Yankees of the MLB, he is much deserving of the praise coming his way for making his record-breaking 62 home run. Agree with it or not, it would be wrong not to mention his die-hard fans who support him to their core and believe in his capacity to outdo himself almost every other baseball season. Out of which, one of his greatest fans happens to be Aaron Judge's very own wife, Samantha Bracksieck – who has been her husband's rock through thick and thin throughout the years that the two have been together.
The duo has been quite private about their personal life since they began dating each other. Both of them tend to share as little about their relationship as possible. But we have often seen Samantha Bracksieck in countless Judge's games, cheering the love of her life on. Nonetheless, no matter how private they are. We get to glimpse their relationship through some passing yet lovely moments between the two here and there.
How to Watch Young Sheldon season 6
So, to tame all their fans' hunger to know more about the couple. Here are all the details we have drugged up about Aaron Judge's Wife, Samantha Brackseick and their blossoming romance over the years.
Who is Aaron Judge's Wife?
The sensational baseball outfielder Aaron Judge's wife, happens to be Samantha Bracksieck. She was born on August 12, 1993, in San Joaquin, California, to parents Gregory Alan Bracksieck and Karen Bracksieck. Having two brothers, Greg and Joseph, and one sister, Kristine, as siblings.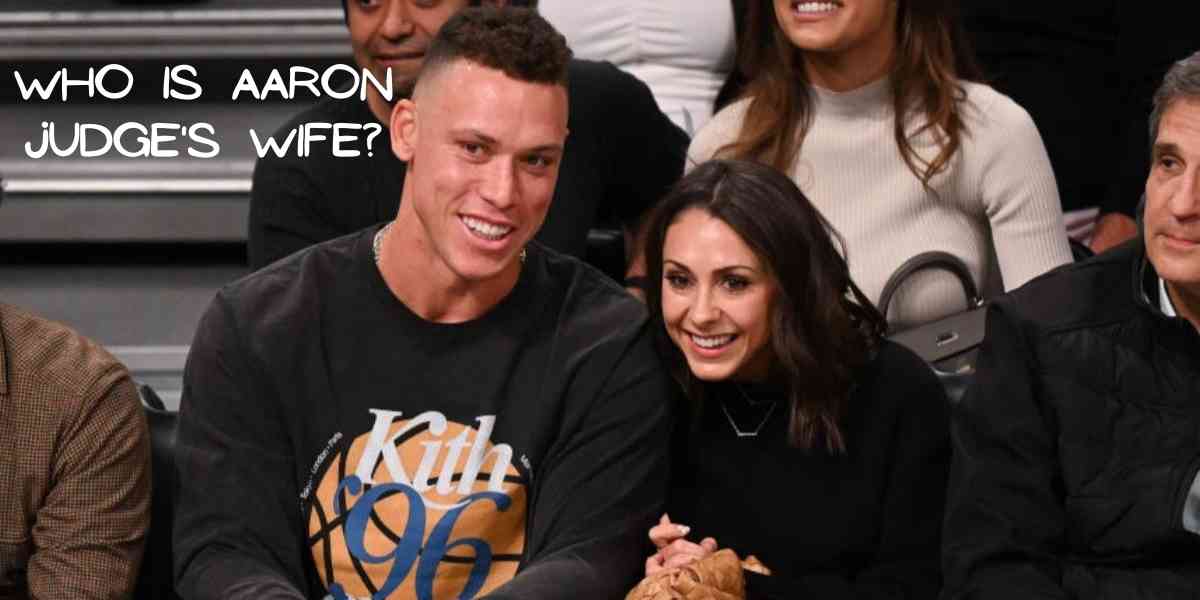 After being in a long-term relationship, the couple finally tied the knot in December 2021.
Glass Onion: A Knives Out Mystery­ – Teaser Trailer Out
Did Aaron Judge First Met His Wife Samantha Bracksieck In High School?
As surreal as it sounds it is the truth. The star player, Aaron Judge and his now-wife, Samantha Bracksieck, were indeed high school sweethearts. 
Although we do not know the exact year they began seeing each other, it is a known fact that both of them attended Linden High School in Linden, California and got together at some point around that time.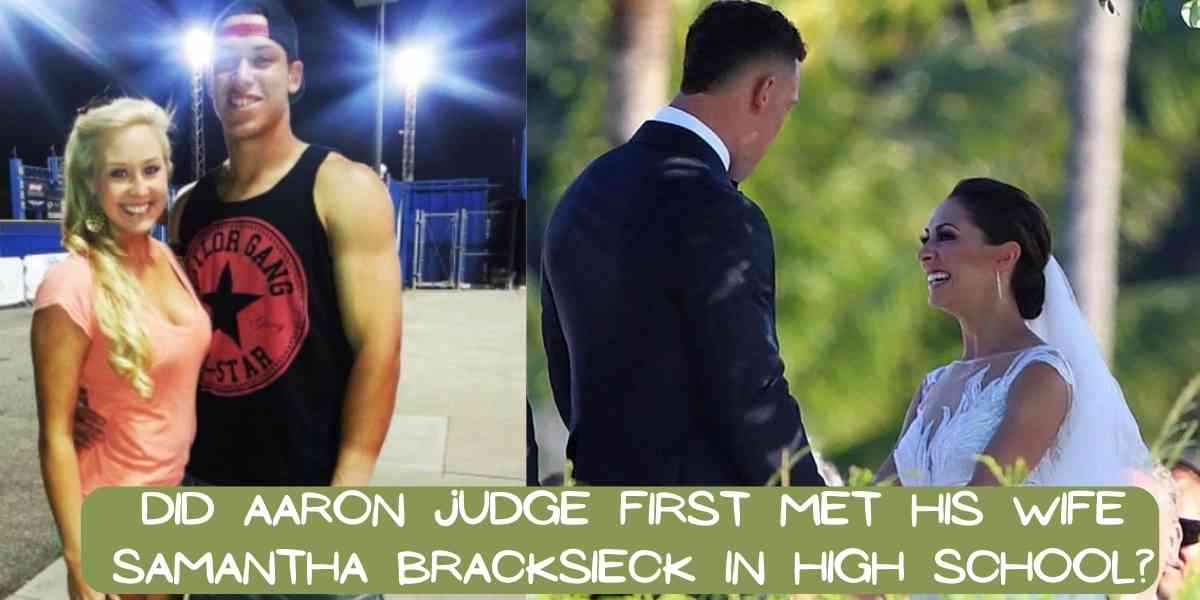 The duo instantly hit it off as soon as they met each other. But, their relationship struggled in their early years of dating as they kept going on and off with each other in their teens. Besides that, there were also rumours that the two broke up in 2016 following Aaron Judge's big break in the major leagues. But, after three years, the two seemingly got back together during a trip to London in 2019.
Rings of Power Episode 3: What is Release Date and How to Watch? 
Not only that, after finishing high school, both Aaron Judge and Samantha Bracksieck went on to study at Fresno State University in California as well.
Is "Samantha Brackseick" Studied Kinesiology?
Besides being her long-term boyfriend and now husband's backbone, Samantha Bracksieck is also pretty smart. Seeing that when she was a student at Fresno State University: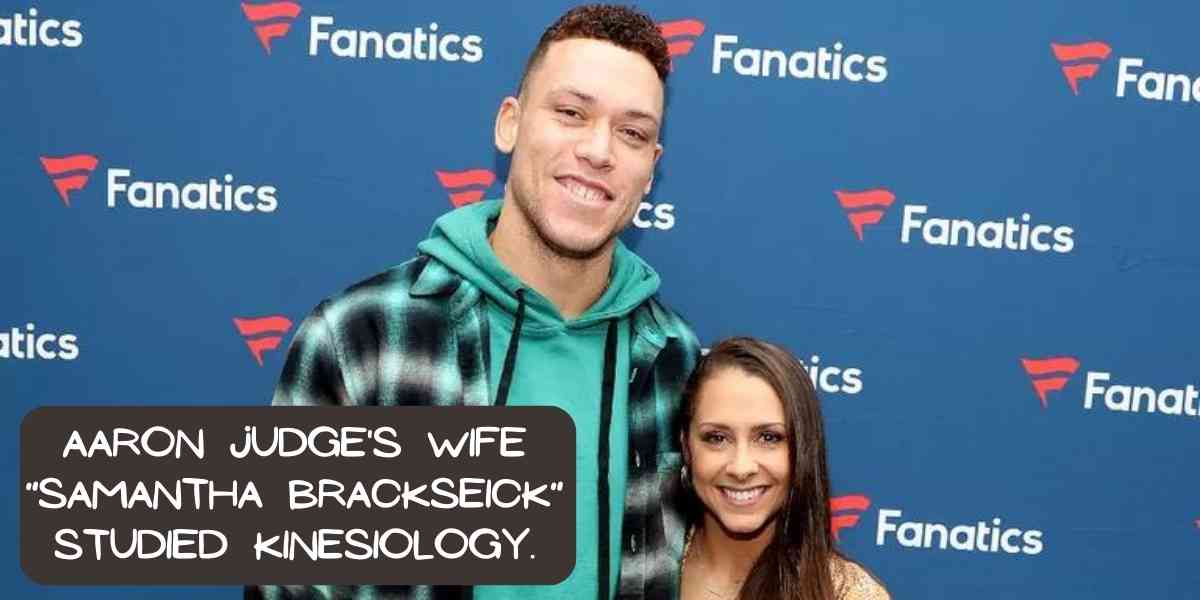 The sportsman's wife was honoured for presenting an exceptional master's thesis in Kinesiology in 2017.

Her award-winning project was titled "Posterior Elbow Angle During the Movement Phase of Throwing with the Susceptibility of UCL Injury in Major League Baseball Players." 

Her thesis happens to examine elbow ligament injuries in Major League Baseball.
When Will Delhi Crime Season 3 Release on Amazon?
Was Samantha Brackseick Accused of DUI in 2020?
Although we do know that the couple has been together since 2014. (as she first appeared on his Instagram account in Nov. of that year). It was the year 2020 when they got the media's unwanted attention. 
Considering the main fact that:
The cops pulled over Samantha Bracksieck in Scottsdale for driving with headlights off, and that too 10 miles per hour over the speed limit.

Later on, she confesses that it happened because she had wine at Mastro's Steakhouse before driving.
She was also seen name-dropping her boyfriend's name to get her out of this messy situation.
As reported by TMZ Sports:
"Do you know who my boyfriend is?!" "My boyfriend is not in a spot where I should be, like, having this happen."
Further adding that,
"He's like a public figure. So, me being arrested for, like, having two glasses of wine is not OK." 
Samantha Bracksieck was convicted of five charges, which also included extreme DUI. She had a blood alcohol concentration between .15 and .19. However, the charges were dropped after she pleaded guilty.
Surprisingly enough, Aaron Judge supported his girlfriend over that time and did not leave her side.
Aaron Judge's Wedding With Samantha Bracksieck:
The rumours about the couple's engagement and upcoming marriage began circulating on the internet when Samantha Bracksieck was photographed wearing a diamond ring in June 2021.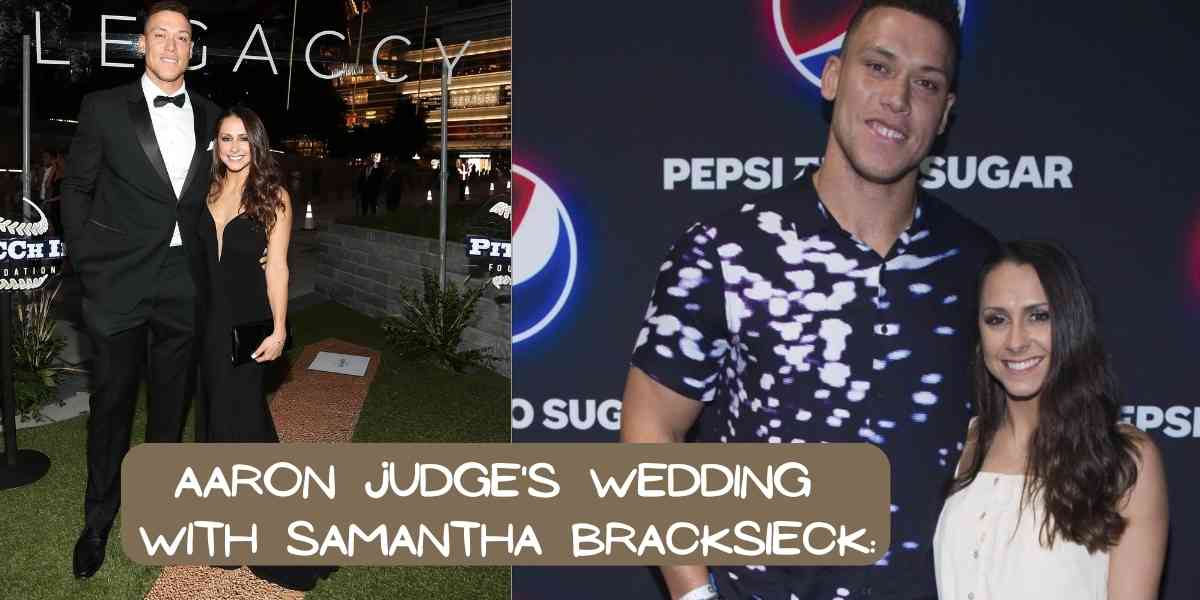 Many were speculating that the two would marry in Hawaii as the player posted dreamy pictures of the said location on his social media handle.
However, it was not long before Aaron Judge and Samantha Bracksieck married one another in an intimate wedding in December 2021. 
The couple will be celebrating their first marriage anniversary.