Fall is officially here, and so the Halloween season is around the corner. All of us wait for this season all year round so that we get to watch all the horror and spooky shows and movies. Among the list of Halloween movies/shows is one of the oldest, Chucky, based on the Child's Play movie franchise. After its movies, Chucky has its spin-off series, and so far, two seasons have been released. If you're a fan of the Child's Play movies and Chucky, your surely do not want to miss watching Chucky Season 2. The new season has just been released on October 5, 2022, so watch and enjoy it in full Halloween spirit. We will tell you everything about the series and where to watch Chucky Season 2.
Where to watch Chucky Season 2?
Chucky Season 2 premiered with its first episode on SyFy and USA Network Wednesday, October 5, 2022, at 9 p.m. ET. Moreover, new episodes will continue airing on both of these networks. However, there is no official news as to how many episodes will Chucky Season 2 have. But it is said that the new series will have at least four episodes.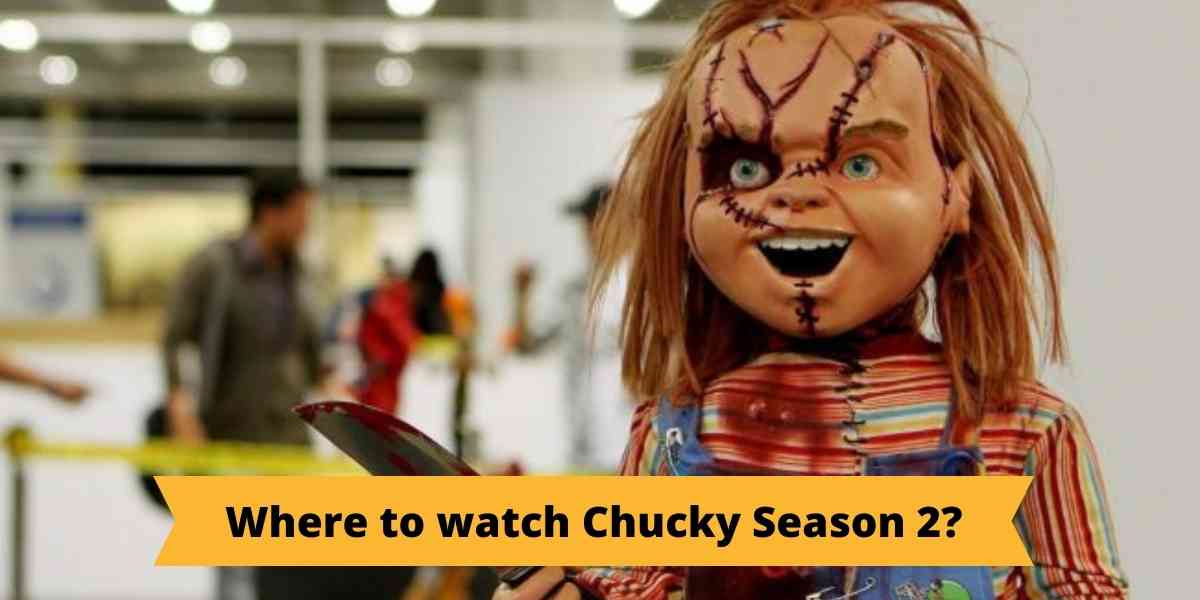 However, if you are someone who does not own a TV, we've got you covered on where to watch it from your phones and laptops. You can watch the show by tuning in to SyFy and USA Network via live streaming platforms like YouTube TV, Hulu + Live TV, fuboTV and Sling TV. Moreover, if you are looking forward to watching the new episodes on your own time, you can watch them on NBC's streaming platform, Peacock; they should stream the episode the next day. It also has the complete season 1 of Chucky to watch.
How to watch Don't Worry Darling?
Where I can Watch Monster: The Jeffrey Dahmer Story
The plot of Chucky Season 2
The story of Chucky starts when 14-year-old Jake Wheeler (Zackary Arthur) buys Chucky at a yard sale, thinking he is getting a normal doll. However, he was not aware that the doll had supernatural powers. Moreover, he soon realizes that soul of fictional serial killer Charles Lee Ray possessed the doll. Season 1 of the show is set in Jake's hometown Hackensack, New Jersey, and soon it turns into a crime scene. Chucky starts committing murders all around the town. However, Jake is the one who finds himself in trouble as he becomes the suspect in all those murders.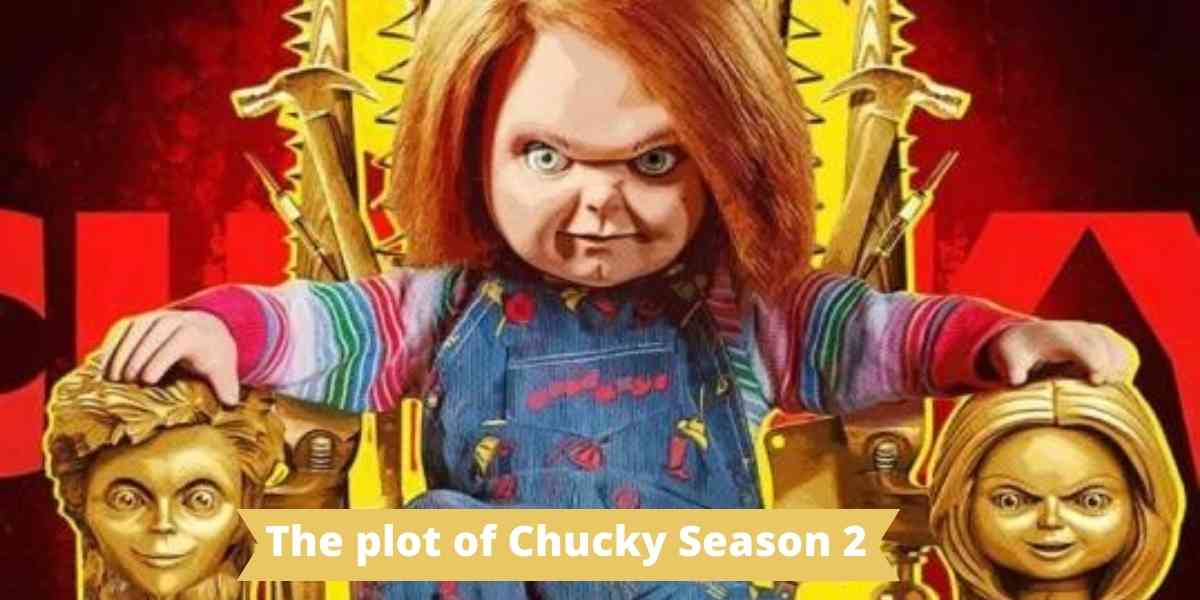 Although season 1 ended with Chucky's doll disappearing and Jake, Devon and Lexy believe the doll is gone. However, the trailer of Chucky Season 2 teases by showing that this is just the start of Chucky taking over. The trailer of the perfect thriller vibe along with a supernatural horror element. As expected, Chucky Season 2 will be full of bloodbaths, screaming, chasing, and whatnot. Moreover, it is great to see that the spin-off series of the movie franchise resonates with its original 80s and 90s narrative.
National Geography reveals The Flagmakers Trailer
Cast
The original cast of the series will be reprising their roles. Mancini is the series creator as well as the executive producer along with David Kirschner. Moreover, Nick Antosca, Harley Peyton and Alex Hedlund also serve as the show's producers. The cast is as follows: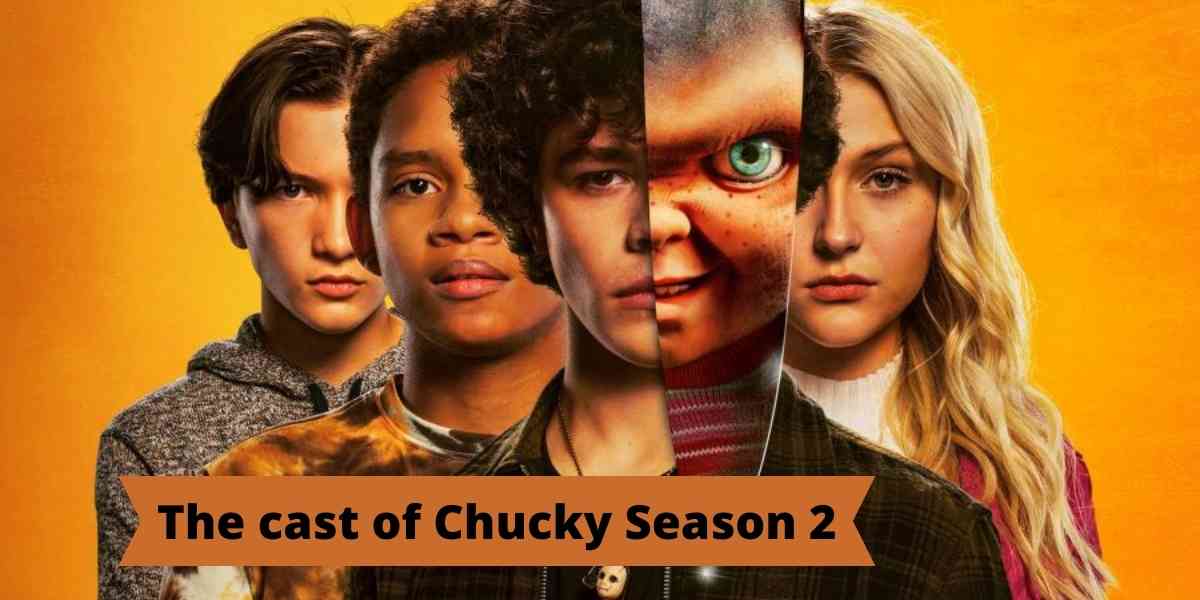 Brad Dourif voices the character of Chucky.

Zackary Arthur plays the role of Jake Wheeler.

Alex Vincent as Andy Barclay.

Jennifer Tilly as Tiffany Valentine.

Björgvin Arnarson plays the character of Devon Evans.

Alyvia Alyn Lind plays the role of Lexy Cross.

Teo Briones in the character of Junior Wheeler.

Fiona Dourif plays the role of Nica Pierce.

Christine Elise as Kyle.
Glass Onion: A Knives Out Mystery­ – Teaser Trailer Out
When is Bmf season 2 coming out?
Teaser and Trailer of Chucky Season 2
The trailer of the series is available to watch on YouTube. After watching the trailer, you will want to watch the new season even more. Click on the link below to watch the trailer:
Trailer of Season 1: