Is Velma Dinkley is Gay? Here's everything you need to know!
Fall is officially here, and along with that, Halloween is also around the corner. Apart from dressing up and trick or treating, there is only one thing we wait for all year round. And that is Halloween movies, a bunch of movies are released every year around this time. One of the movies released just a few days ago is Trick or Treat Scooby-Doo!
Scooby Doo has been everyone's favourite cartoon forever; many of us have grown up watching them on our TV screens. The new Scooby Doo movie being released isn't the only good news. Moreover, after waiting for decades, the sexuality of Velma has been revealed in this movie. Velma Dinkley is gay in Trick or Treat Scooby-Doo! And fans can not contain their excitement after getting to know this. The fans are going crazy over Twitter about the news that Velma Dinkley is gay. Let us spill some more on the latest Scooby Doo movie.
Velma Dinkley is Gay
After years of speculations, it is finally out in the open that Velma Dinkley is Gay. Although, on multiple occasions, the writer and the creator of Scooby Doo have said that this was their initial plan. However, it is only now that it's official. The writers and producers said that they initially pictured Velma as a lesbian, but they could not make it official as the Warner Bros Studio did not comply. James Gunn is the screenplay writer. In 2020, he admitted openly in a now-deleted tweet. James replied to a fan that Velma was explicitly gay in his initial script, but the studio kept did not allow them to make it to the screenplay.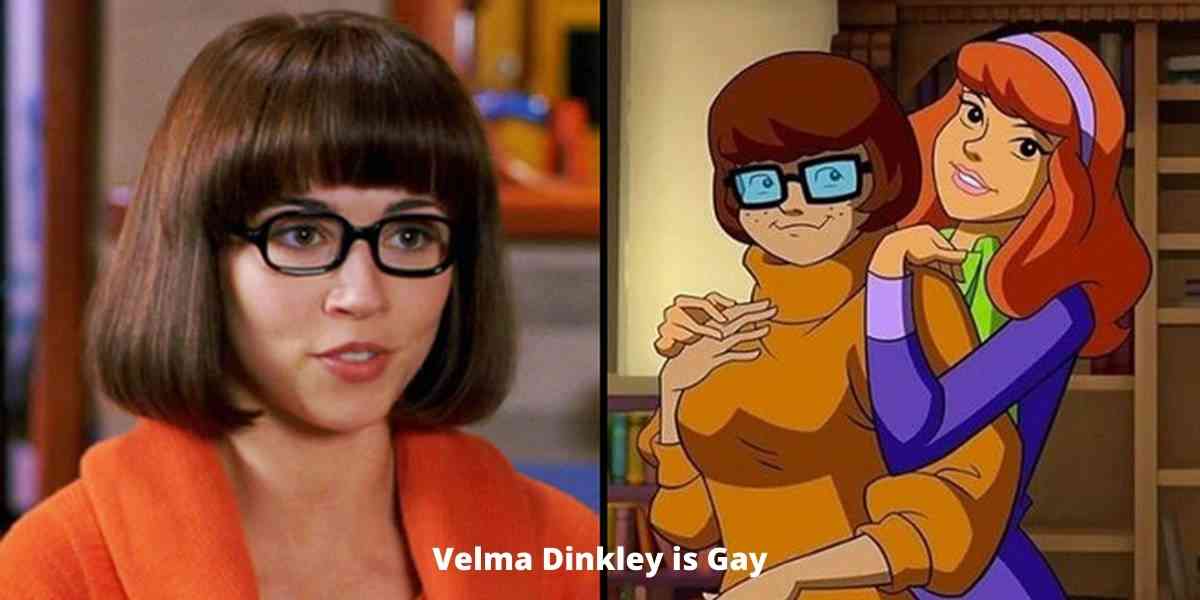 However, the new Scooby-Doo film' Trick or Treat Scooby Doo' has put a rest to all the speculations regarding Velma's sexual orientation. A clip from the movie that is surfacing online in which no doubt is left to the fact that Velma Dinkley is gay. In the clip, Velma meets her love interest for the first time, and we can see Velma being infatuated as soon as she looks at Coco Diablo. Coco is a new character in the movie. Velma starts blushing when she sees Coco Diablo, and the former also develops a soft spot for her. Click the link below to watch the clip in which it is declared that Velma Dinkley is gay:
Velma first meets Coco Diablo in "Trick or Treat Scooby-Doo"#Scoobydoohistory pic.twitter.com/TnWGS0B5GK

— Scooby-Doo History (@scoobyhistory) October 4, 2022
Is Velma Dinkley Gay – Her love interest in Trick or Treat Scooby-Doo?
Velma's love interest in the new movie is Coco Diablo. Coco is a costume designer as well as a criminal organization leader; she is located in Coolsville. She is famous for designing the costumes of many villains faced by Mystery Inc in their career. Although she is often bickering with the Scooby gang, she seems to have developed a soft spot for the gang but especially for Velma. Moreover, she even decides to join forces with them on the Trick or Treat case.
is savannah chrisley pregnant?
A plot of Trick or Treat Scooby Doo
Scooby Doo has been in the game for a long time now. The franchise first emerged as a Saturday morning cartoon in 1969. Moreover, since then, it has been reinvented as films, Tv shows and comics. The show follows a group of teenagers, Velma Dinkley, Daphne Blake, Fred Jones and Shaggy Rogers, along with their naughty talkative Dane, Scooby-Doo. The Scooby gang solves mysteries that involve supernatural creatures.
The new movie has a big twist in the story. The Scooby gang is ready to solve yet another ghost mystery. However, this time, the twist is that the frightening villains are their doppelgängers.
Why Did Nick And Danielle Divorce?
Why did Ryan Grantham Shoot his Mother?
Cast
The film's main voice cast consists of the following:
Matthew Lillard voices the character of Shaggy Rogers

Frank Welker as Scooby-Doo, as well as Fred Jones

Grey Delisle voices the character of Daphne Blake

Kate Micucci makes her return as Velma Dinkley
Trailer of Trick or Treat Scooby Doo
Check official trailer:
The movie is available to watch on Amazon Prime Video.