eSims are here to change the future of Pakistan. Many companies have already launched their eSims, but Zong users are still waiting for this feature. However, some sources have reported that Zong has been working on eSims, and we will finally get it soon. To read more about the Zong eSim launch and when it will be out, continue reading the article!
Expected Launch of Zong eSim is just Around the Corner
Zong has not updated its customers with the details about their eSims. However, some experts have given their estimations that the sim will be available somewhere in November. But as these are just speculations, for now, we can't rely on them completely. We are certain that Zong will launch the eSims into the markets as well because of their increased demand and impressive feedback from the customers.
For now, what we have heard is that Zong will only facilitate the postpaid or corporate users with eSims. But there is a loophole in this information. As it is not coming from a verified source. Hence this is pretty much a rumor. If you want to know more about the Zong eSims, you can use Twitter to post your queries, and after tagging them under your tweet, you'll get a reply in under an hour or two.
Google announces Pixel 7 and 7 Pro
One thing is for sure that we will get the eSim feature in the future. Why? Because all other competitors (Ufone and Jazz) have already started giving out their eSims to their customers. Ufone is also giving out cheap offers for the purchase of their eSim bundles. This is not only attracting them more customers but also making them look like a more technologically advanced company. So, of course, Zong will not sit back and observe. Not only this, but the recent models of phones like iPhone 14 or Samsung s22 s21 are all supporting this advanced sim feature. So, it will cost Zong if they don't launch the eSims into the market soon enough.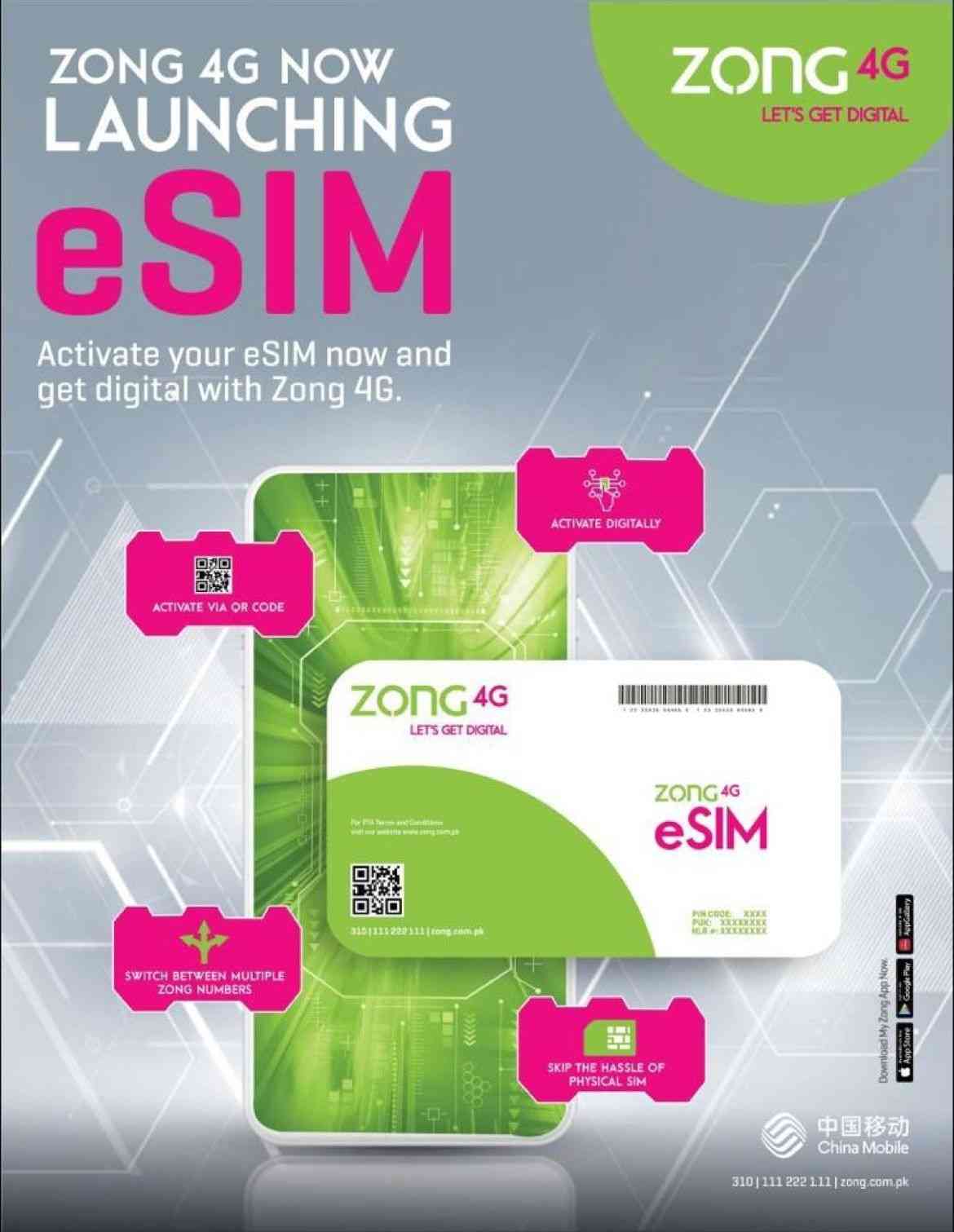 A picture that seems to be Zong's advertisement is also surfacing on the web. According to the picture, it is certain that Zong is working on the eSims. Further, it tells the users that if you activate your eSim, you'll be able to enjoy the digital privileges with Zong 4G. And if this picture is legit, then the Zong customers are good to go!
Inflation Relief Stimulus Checks: Check When Payments are Coming to Your State
So, that was everything you needed to know about Zong eSim. For more such information, don't forget to bookmark this page! You can also contact Zong Customer Support in case of more queries.
Student Loan Forgiveness Application Will Be Live Soon: Here's How to Be Prepared