Here's everything you need to know about iPhone SE 4!
Apple always brings something new to the table and manages to win hearts every time. Recently, Apple released its new Flagship product, iPhone 14, and it stole the show without a doubt. Moreover, Apple also has a budget-friendly series, the iPhone SE series. Although these days, the mobile market is all about phones featuring the most advanced technology. However, not all of us are looking for high-tech phones. iPhone SE is perfect for anyone looking for a budget and user-friendly phone.
Even though Apple has been quiet about it, much news has surfaced online about iPhone SE 4. It is speculated that Apple has started working on iPhone SE 4. Ross Young, the CEO of Display Supply Chain Consultants, has revealed a few design details regarding the new iPhone.
Specs of iPhone SE 4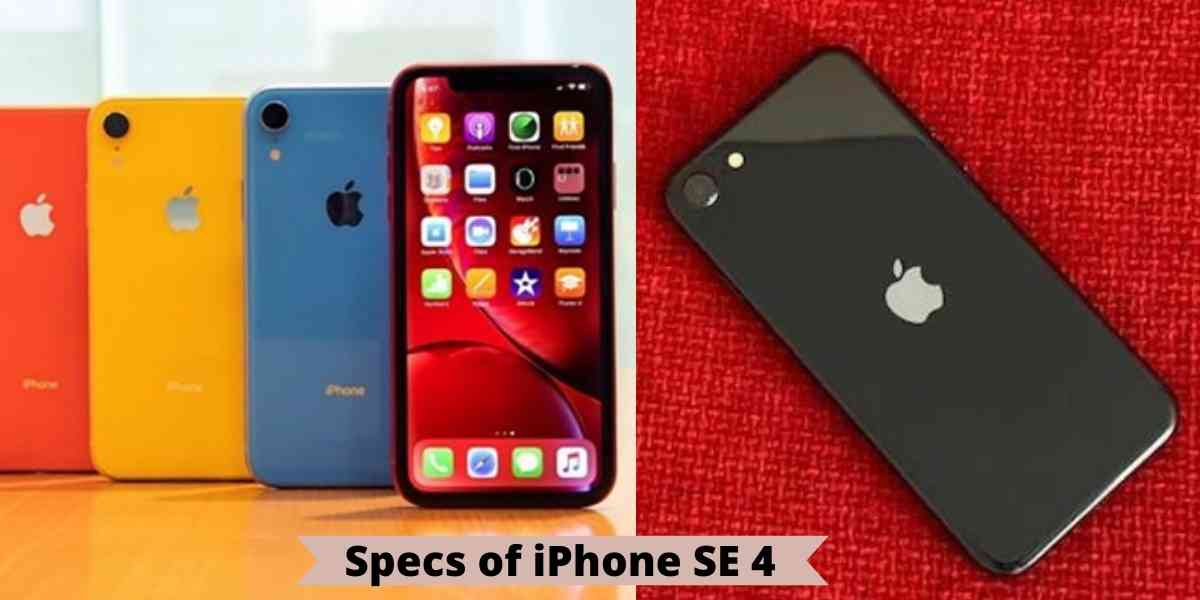 Although Apple has not revealed much about the 4th generation iPhone SE, a few design details have been leaked. Ross Young, CEO of Display Supply Chain Consultants, revealed that the new iPhone SE 4 would have a 6.1-inch liquid retina LCD. If this happens, this will be the biggest-ever display in the history of the SE series. This is a feature similar to the iPhone XR of the X series. Moreover, the 6.1-inch iPhone SE 4 will have an all-screen display. This means we will see a bezel-free screen in the SE series now. It will have a notch display. Now we have more reason to believe it will look like iPhone XR. However, this does not come as a surprise because Apple habitually incorporates designs from previous phones into their entry-level smartphones.
Ford unveils 2024 Mustang at Detroit Auto Show
Screen
If the design is accurate, the bezel-free screen will not have room for Touch ID. Thus, no home button for the new iPhone SE. In this case, it is possible that Apple would want to incorporate Face ID into its SE series. However, the Face ID component will only raise the cost of the phone. There are rumours that Apple will keep the Touch ID. However, the Touch ID sensor will be moved to the lock button. This feature is seen in some of the iPad models already. And so, chances are that we might see this feature in the upcoming iPhone SE 4.
The new Apple iPhone's SE 4 will have 4 GB of RAM and an A15 Bionic chip. Along with a 128 GB of built-in memory. However, there is no confirmation yet. It will feature iOS 15 and a screen ( 6.1 inches ) with a resolution of 1170 x 2532 Pixels. iPhone SE 4 will have a front and back camera of 12 MP.
2023 Honda Pilot: Release Date, Price, and Specs
Price 
The price of the SE series has increased with every model, and we can expect the same with iPhone SE 4. The iPhone SE 2 was released at a starting price of 399 dollars. While the iPhone SE 3 came out at 429 dollars. A price bump has also been suggested along with all these major upgrades. However, it is too early to make statements about the price.
Apple VR Headset Surfaced Online But will Now Release in 2023: Know Why
iPhone SE 4 Release Date 
Apple has made no official announcements regarding the release date of the iPhone SE 4. If we look at Apple's release timeline, SE 4 has the potential to launch in the spring of 2024. The iPhone SE 3 was released in March of 2022. This was following the release of the second generation SE in April 2020. All we can do is wait for Apple to make an official announcement. And we will likely hear from Apple next year.