Apple keeps coming up with new and best things for its users. Be it a new phone or a new update; Apple has it all covered. Recently, they released their latest iPhone that is the iPhone 14, and so many iPhone lovers waited in lines to get their hands on the latest iPhone. Not long ago, Apple released iOS 16, and it was full of new and amazing updates. Moreover, in a few weeks, the tech giant will release iOS 16.1.
iOS 16.1 will be the next update for Apple's latest operating system. The release date for the new update is getting closer. iOS 16.1 has been in beta testing for several weeks now. Moreover, Apple will be releasing the new update sooner or later for its user around the world. The release date is certainly coming in October (2022). So this means that iPhone users have to wait just a few more weeks for the new upgrade.
What's New in iOS 16.1?
It was not long ago that Apple released the iOS 16 for their devices. iOS 16 introduced a handful of new and amazing updates for iPhone users. The upgrades included an upgrade to the lock screens with customizable widgets. The ability to edit and delete iMessages, improved focus modes and much more were introduced. Now, as we wait for iOS 16.1 to release, we can only think what it will be bringing to our iPhones. This iOS will be bringing several new changes, features, and bug fixes for iPhone users. Here are a few updates that you will be seeing on your iPhones with the new update: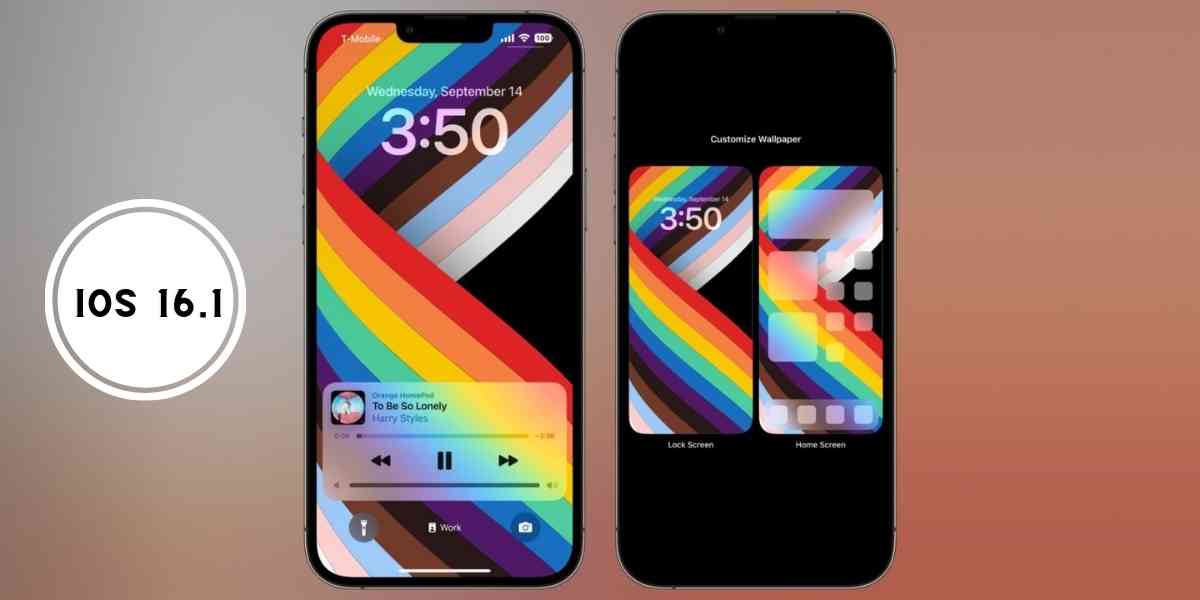 Live Activities
With iOS 16.1, notifications will be displayed on the screen in a live feature. This way, iPhone users will not have the need to open the app. Apple is launching Live Activities on the improved iOS 16.1. This is a new type of interactive notification system. Furthermore, it will display real-time information from apps without having to open the apps directly. Once iOS 16.1 is released, apps will start adopting the Live Activities feature and support it.
Samsung Galaxy Z Flip 5 Release Date, Price, Specifications
iOS 16.1 Redesigned Battery Percentage
The iOS 16 released the new battery icon to the display. It was one of the most easily noticeable features as it displayed the battery percentage. Although this feature was pretty good already, but iOS 16.1 is updating the battery icon as well. Moreover, the new update will enhance it by making the text larger and thus more easily readable. Previously, a few models of iPhone were left out of the battery percentage update. These models were iPhone XR, 12 mini, and 13 mini because of their smaller displays. However, the iPhone 16.1 will support these iPhones as well, and they can also benefit from the battery percentage update.
Ford unveils 2024 Mustang at Detroit Auto Show
Clean Energy Charging Feature
The feature of Clean Energy Charging was announced along with the launch of iOS 16. However, it will be available to use on the new iOS 16.1 update. This option is enabled by default. Moreover, this feature allows you to selectively charge your phone when lower carbon-emission electricity is available. This was introduced in an effort to make more green energy available and reduce your carbon footprint. This option can be enabled from Settings > Battery > Battery Health & Charging > Clean Energy Charging.
iPhone SE 4 Release Date, Price, and Specs
Pre-Load In-App Content
Furthermore, it also introduces a new feature for apps downloaded from the App store. In this feature, you can use the app immediately after downloading it without having to wait for the in-app content to load.
Apple Fitness+ Without Apple Watch
Before iOS 16.1, Fitness+ ( Apple's home workout program ) required an Apple watch to use it. However, the new update allows you to follow your workout session from your iPhone as well.
When Zong eSim is Launching in Pakistan?
Which Devices will Support iOS 16.1?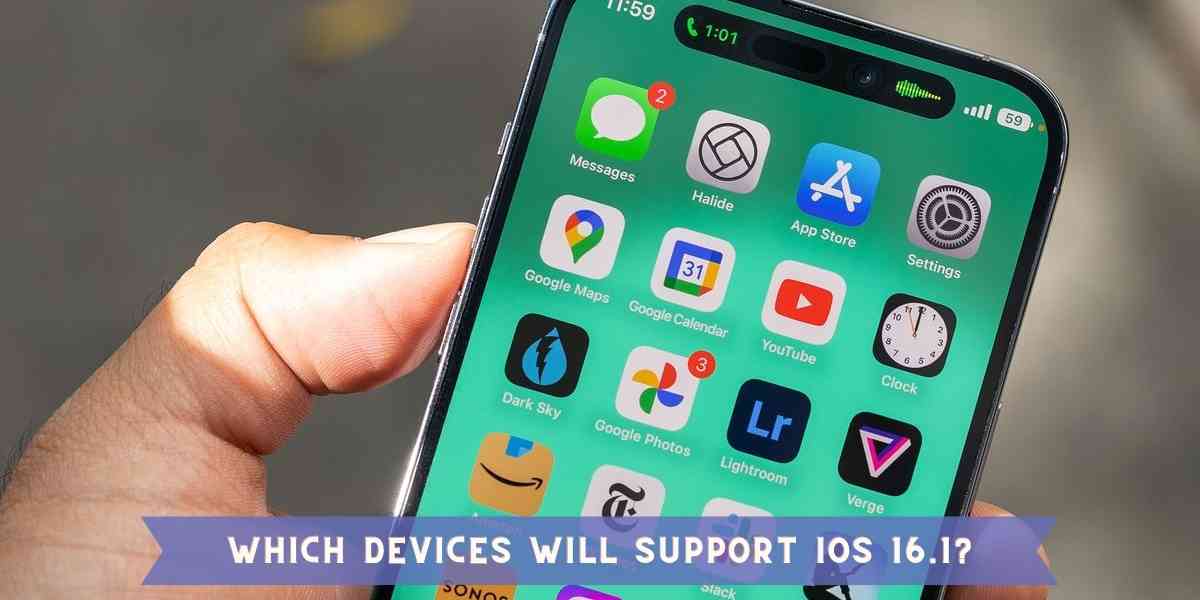 iOS 16.1 will be available to use on the following devices:
iPhone 14

iPhone 14 Plus

iPhone 14 Pro

iPhone 14 Pro Max

iPhone 13

iPhone 13 mini

iPhone 13 Pro

iPhone 13 Pro Max

iPhone 12

iPhone 12 mini

iPhone 12 Pro

iPhone 12 Pro Max

iPhone 11

iPhone 11 Pro

iPhone 11 Pro Max

iPhone XS

iPhone XS Max

iPhone XR

iPhone X

iPhone 8

iPhone 8 Plus

iPhone SE (2nd generation or later)
If you have an iPhone that is compatible with iOS 16.1, you get to enjoy all the new features mentioned above.