Terrina Chrishell Stause or popularly known as Chrishell Stause, is an American actress as well as real estate agent; who you probably might have heard of from her renowned role on the Netflix sensational reality show "Selling Sunset," that was more or less focused on The Oppenheim Group. Even though the lady in question has been famous for her many talents, her love life also happens to catch the eyes of the larger audience, who almost always want to know about the new men in her life. Wanting to know who is Chrishell Stause dating as she seems to constantly change her partners over the years.
Witnessing her break up with her co-star and boss Jason Oppenheim from Selling Sunset, the fans only have one question in their minds: Is Chrishell Stause Dating? Well, fear not! We have all the details that you have been looking for, and all you have to do now is check them out right now.
Is Chrishell Stause Dating or Not?
Is Chrishell Stause Dating? Well, yes, she is! Chrishell Stause just recently started dating Georgia Claire Flipo, who is professionally known as G Flip.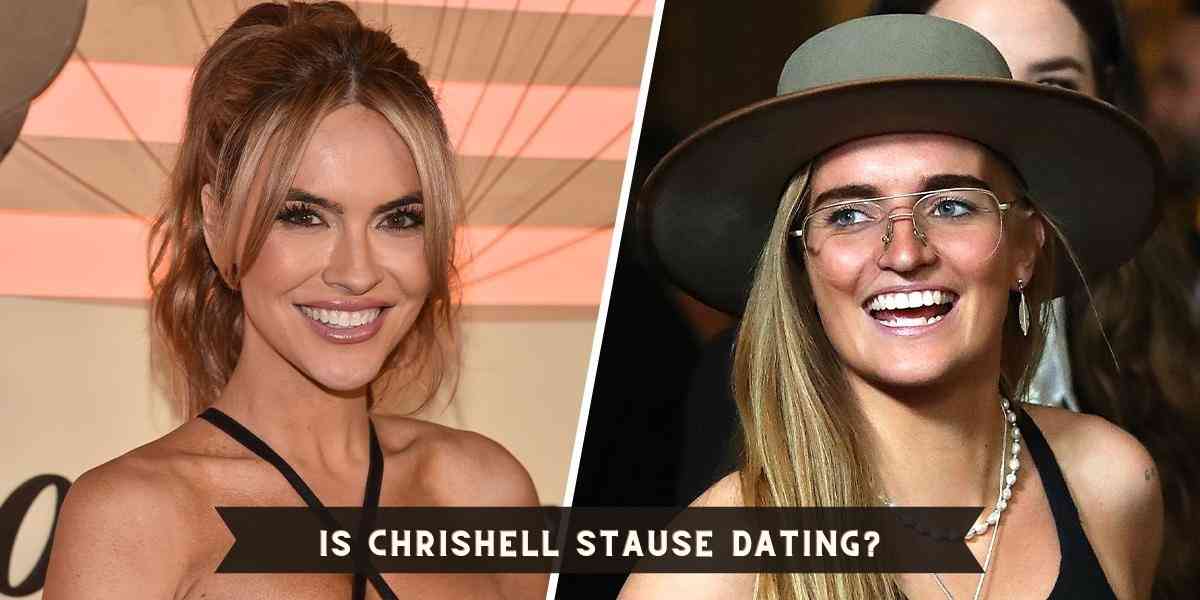 The said relationship blossomed right after her split with her co-star "Jason Oppenheim" in December 2021 after the latter was hesitant to start a family and have children with Chrishell Stause. Although the break up devastated the fans, she shocked the world by revealing that she has moved on since then and is now seeing someone special in Netflix's show "Selling Sunset" Season 5 reunion when Tan France asked whether she has let someone new in her life after calling it quits with her ex. Jason Oppenheim:
"I recently have been spending a lot of time with someone that's very important to me. Their name is G Flip. They're nonbinary, so they go by they/them, and they are an extremely talented musician," says Chrishell.
Who is G Flip?
G Flip is an Australian singer, songwriter, producer, drummer, and musician from Melbourne, Victoria. Who identifies themselves as non-binary person; thus, they use singular they/them pronouns. Besides, they are openly lesbian and came out as non-binary on the 13th of June 2021 on their Instagram handle.
Chrishell confirmed her relationship with the Australian musician "G Flip" on the 6th of May, 2022. Ever since then, the two have been quite open about their budding romance on their social media handles.
Who is Aaron Judge's Wife? Check Every Fact About Samantha Bracksieck!
When did Chrishell Stause and G Flip meet for the First Time?
Chrishell Stause and G Flip first met in October 2021 when the singer asked the real estate agent to appear in one of their music videos.
Seeing that Chrishell Stause majored in theatre and always wanted to pursue acting though she never got the chance, the Selling Sunset star deemed it best to jump right on to the presented opportunity:
"It started because I was just going to be in their video. And it's about this chaotic love story. I come from soaps, I love acting."
Further adding that,
"And with the job that we have, I don't always get to do it. At first, of course, I was like, 'Yes, let's do that.'"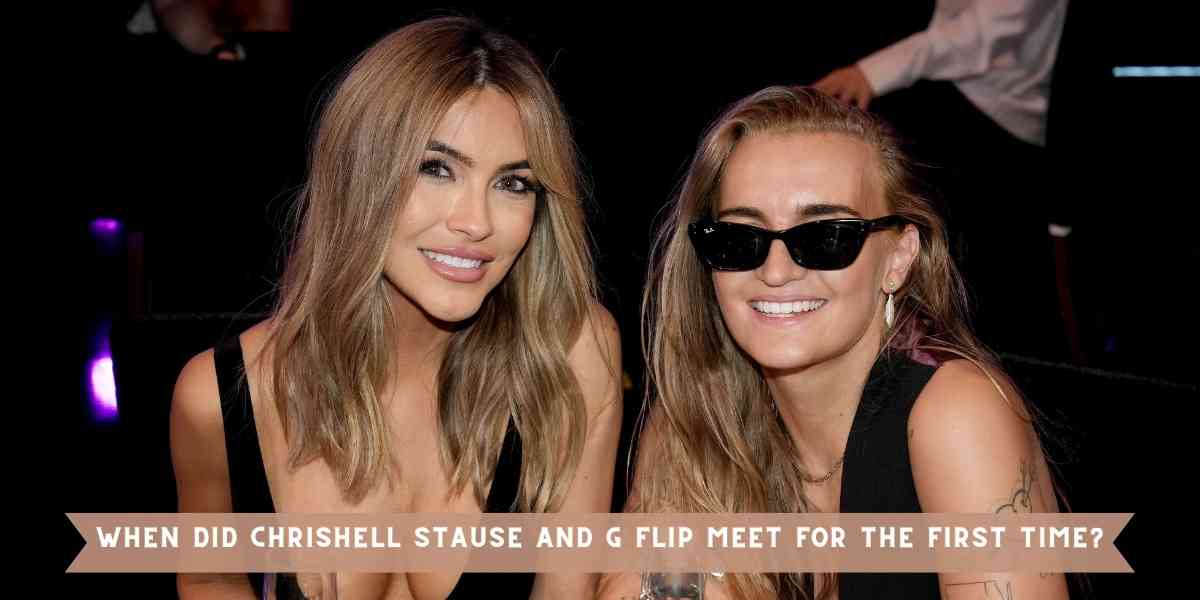 Besides that, G Flip also got candid about their first meeting with the PEOPLE Everyday Podcast on the 31st of October, 2021. Revealing that even though they met when they were "both with our ex-partners then," they surprisingly "found a lot of similarities" between themselves:
"People would think we are from like different corners of the world," but "We find ourselves so similar sometimes."
Clearly, the two were meant to be with each other as they instantly clicked when they first met, even though it was all professional at the start.
When did Chrishell Stause and G Flip Dating Rumors Begin?
People began to speculate whether their relationship was all professional or not from the month of February 2022. When her detective fans start to notice that Stause is "liking" numerous G Flip's Instagram posts past these days.
The rumors even worsened when Chrishell Stause shared a cozy selfie with G Flip for the first time on her Instagram on the 18th of March, 2022 (though it was not their official post as a couple but was rather a carousel post with her thanking people).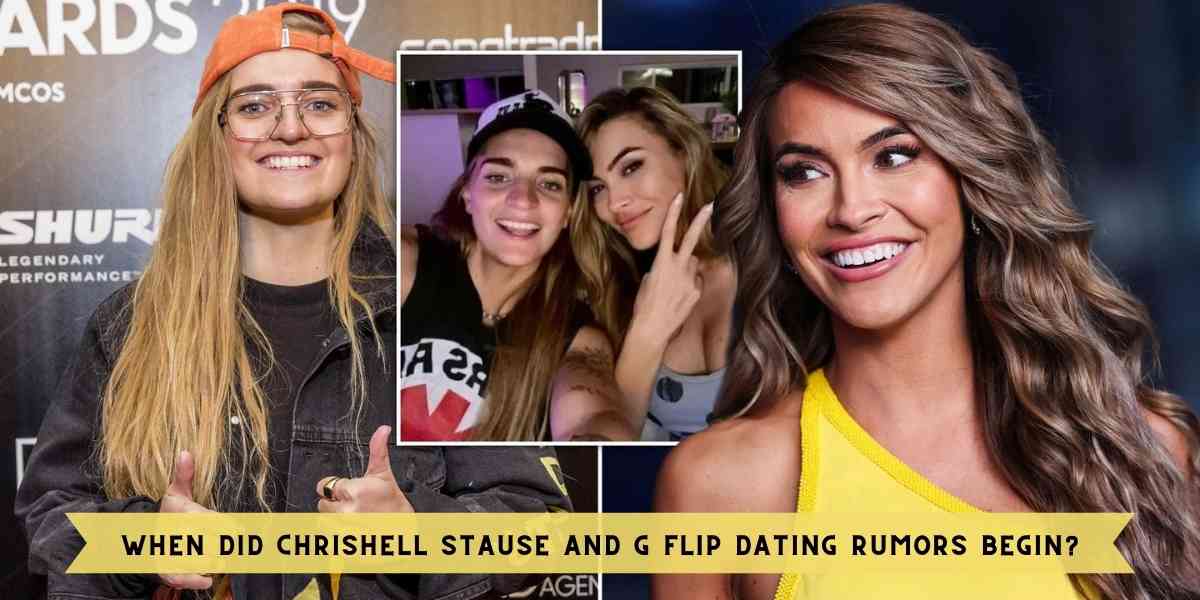 Later on, many other factors hinted towards them having a relationship as:
We see G Flip posts photos at Chrishell Stause's house on the 21st of March, 2022.

G Flip is leaving flirtatious comments on most of Chrishell Stause's posts on Instagram prior to their dating news.

They were caught red-handed by media on the 5th of May, 2022, while making out at The Abbey in West Hollywood (but photos did not surface before the reunion, where they confirmed their relationship).
Ultimately, they made their relationship public the next day, which confirmed all the speculations.
Are Chrishell Stause and G Flip Still Together?
Yes, Chrishell Stause (41) is currently in a healthy relationship with the Australian singer and songwriter G Flip (28).
Hope you found the answer to your question, "Is Chrishell Stause Dating" as of now.