The gaming world is always coming up with new and exciting stuff. This time it is releasing a game full of adventure and exciting activities. Zenless Zone Zero is an upcoming action role-playing game. Moreover, it also has a touch of urban fantasy and roguelike mechanics, making it even more exciting. HoYoverse is the developer and publisher of the upcoming game. Zoneless Zone Zero's genre is an adventure and fighting game featuring hack and slash. If there is anything that attracts a gamer to a new game is the adventure and fighting part because who doesn't love adventurous games?
Many details regarding the game are out, but the fans are still wondering about the Zoneless Zone Zero release date. HoYoverse initially announced the game earlier this year, in May of 2022. Moreover, the game-developing company also began closed beta testing on platforms like PC and iOS in August of the same year.
Zenless Zone Zero Release Date
HoYoverse made the game announcement a few months back, on 13th May 2022. Moreover, ever since, the developers have released a lot of details regarding the game. Be it trailers or beta testing, HoYoverse has kept things very open by letting the fans participate in the tuning test. To keep things exciting during the beta testing, miHoYo also announced to conduct of an exclusive giveaway of two Alienware PCs for two lucky participants.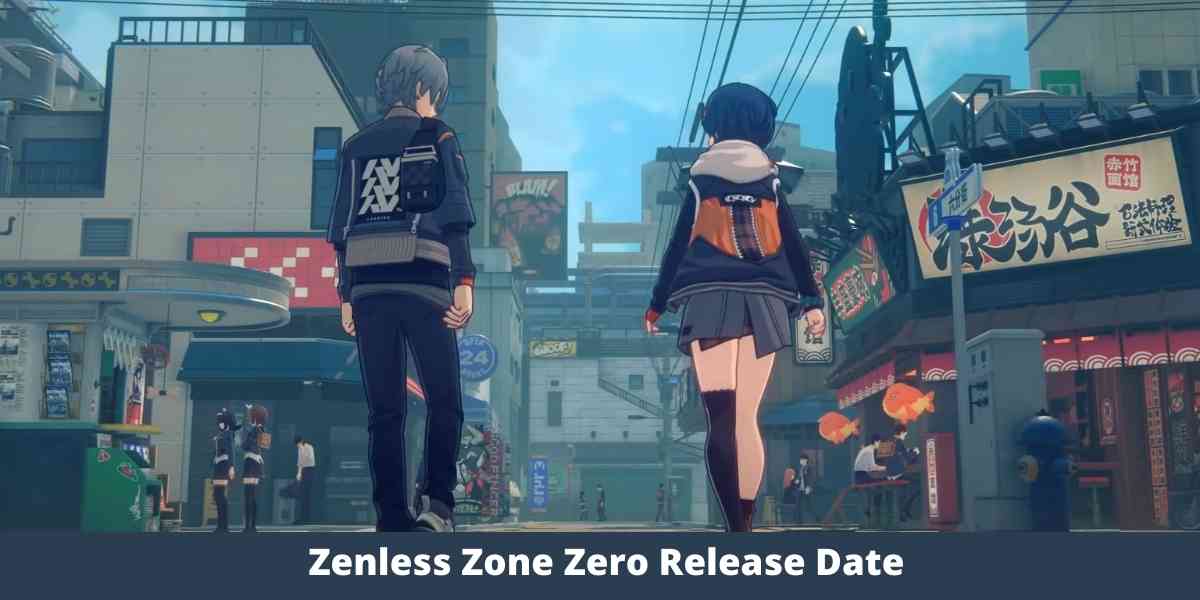 What is NHL 23 Release Date, Price and Editions?
Evil West Release Date postponed to November 22
However, nothing is known about the Zenless Zone Zero release date. We need new information to start speculating about the release date. If we look at miHoYo calendar, it looks pretty packed with other stuff for now. The game development company is also busy with updates of Genshin Impact and the release of Honkai: Star Rail. In this case, it is a little hard to guess about the  release date.
Furthermore, it is more likely that Star Rail might be released before Zenless Zone Zero. Thus, this would push the release date to late 2023 or early 2024. HoYoverse has not released any official news on Zenless Zone Zero release date, and we still have to wait for it.
Zenless Zone Zero Gameplay
The upcoming urban fantasy game is set in a post-apocalyptic world destroyed by a catastrophic event. After which dimensions such as Hollows have hatched into monsters. Moreover, these Monsters bring about chaos among the population. While everything has been ruined, New Eridu is the last standing city. Amid all the chaos, this city is a beacon of hope for all citizens. Now, with time, New Eridu becomes corrupt with different population groups. The population is split between warring gangs and factions, and they all fight over the resources extracted from the Hollows.
Zenless Zone Zero has a single-player mode. The player is given the role of a proxy, a hired, skilled Hollow traveler. The proxy will discover and control a range of factions in wars against beasts from Hollows.
 System Requirements
The game will have the following system requirements:
CPU – Intel Core i5-750

RAM – 8 GB RAM

Operating System – Windows 10/11

VIDEO CARD – NVIDIA GeForce GTX 970

PIXEL SHADER – NA

VERTEX SHADER – NA

DirectX Version – 12

SOUND CARD – DirectX® Compatible

STORAGE – 10 GB

DEDICATED VIDEO RAM – NA
Zenless Zone Zero Trailer
HoYoverse has released more than one trailer, and videos for the upcoming action role-play game. 
Check official trailer:
The official announcement trailer was released on 13th May 2022:
Zenless Zone Zero combat trailer was released on 10th June 2022:
Recently, a special debut video was released on 17th September 2022:
Characters of the game
The list of Zenless Zone Zero characters is as follows:
Ben Bigger

Anton Ivanov

Koleda Belobog

Billy Kid

Corin Wickes

Koleda

Miyabi

Nekomiya Mana

Nicole Demara

Soldier 11

Von Lycaon

Aokaku
Zenless Zone Zero will be available on which platforms?
Looking at miHoYo track record of releasing games. We can safely assume that Zenless Zone Zero will be available on the following platforms:
Dragon's Dogma 2 Confirmed by Capcom Officially
Android

iOS

Microsoft Windows (PC)