The American splatter film, Terrifier 2, has been causing a lot of stir since its arrival in the box office. With the media reports coming in that there have been numerous instances of viewers fainting and vomiting during the film's screening, it has more or less raised the curiosity of many who have still not watched it. Ultimately making them question, "How To Watch Terrifier 2?" to witness the said horror that led people to react in such a way.
Even though we do not know the level of intense fear, dread, and shock that the movie promises. These fan stories do make one thing quite clear to those who have still not watched "Terrifier 2" yet. We do know that there is gruesomeness depicted in vivid detail in the whole damn movie folks! Apparently, it is only made for brave and daring people. As it "contains scenes of graphic violence and brutal depictions of terror" that no weak soul can handle.
So, people with faint hearts should better not watch it if they can not handle extreme gore and horror. But if you still chose "to continue," then "you've been warned," dear fella!
Are you curious to know more about this horror-packed film too now? Well, if you are that brave and willing, we have all the details that you need to know about how to watch Terrifier 2.
How to Watch Terrifier 2?
At the moment, Damien Leone's Terrifier 2 is only available to watch in your nearby theatres or cinemas in the United States.
After its theatrical debut on the 6th of October, 2022 and the subsequent box office success that came along with it. Its stay in the theatres has been extended till the 30th of October because of popular demand.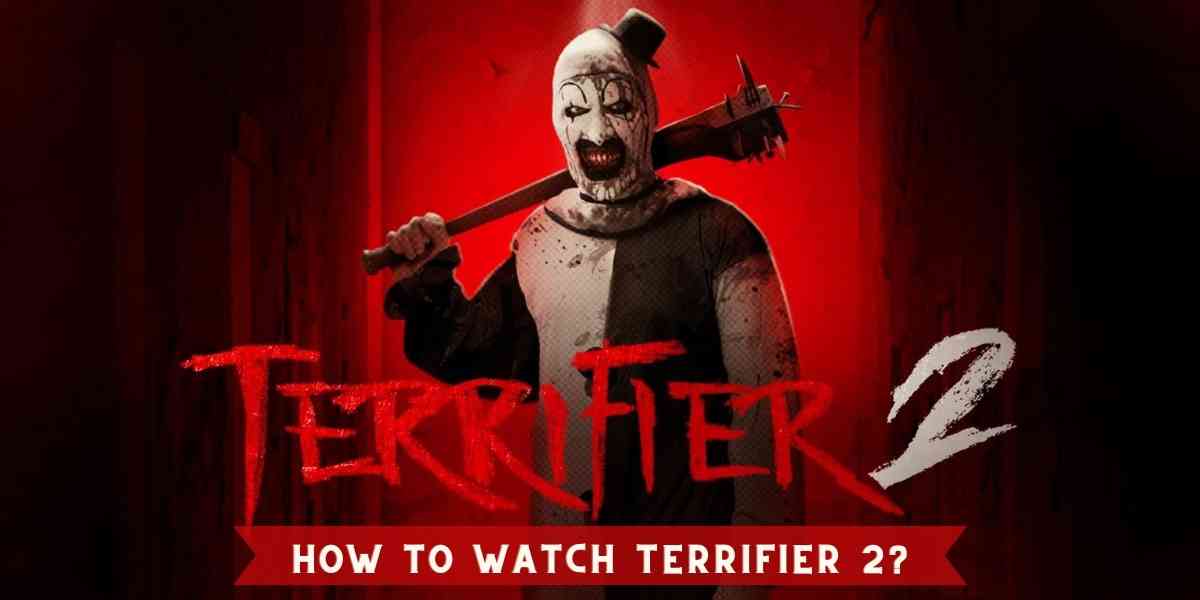 The following are some of the cinemas that are showing 'Terrifier 2' on their big screens in the meantime:
AMC

Harkins

Majestic

LOOK Dine-In Cinemas

The West Wind Glendale 9 Drive-In theatres
So, do you want to have the craziest theatrical experience of all time? Then this movie just might be the one for you, as Terrifier 2 is already making history:
Seeing that is not only one of the very first un-cut, not-rated horror movies to release in 700+ theatres across the United States.

But it has also grossed over 2.5 Million dollars in only 770 screens, and that too in just a 250,000 dollars budget.
The extreme horror and gore film, Terrifier 2 had its world premiere at the Fantastic Fest on the 29th of August 29, 2022. And it was then followed by its premiere at Fright Fest in London on the same day.
Where Can I Watch Wayne Season 2? Release Date, Cast, Plot and Trailer
How to Watch Terrifier 2 on Screambox?
The sequel to Terrifier (2016) is going to be made available for streaming on Screambox as soon as it is done airing in the theatres, as it has seemingly acquired all the North American rights.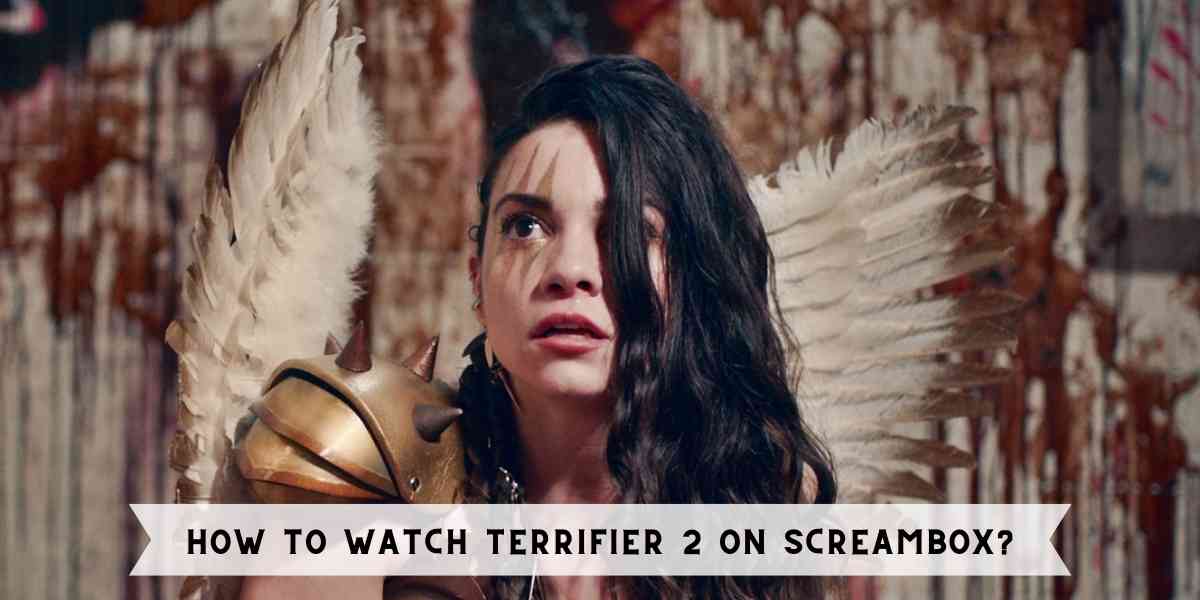 It is an OTT platform that is home to movies of all kinds of horrors that the fans of the horror and gore genre might be looking for!
So, it more or less means that you can get your hands on other great horror movies too, when you are done watching Terrifier 2.
As per the website's brief description itself,
"Stream. Scream. Repeat. Started by fans for fans, Screambox delivers every type of terror imaginable — Supernatural, Slashers, Classics, Zombies, Extreme, Psychological, Cult, Underground, Banned Movies and more. Discover horror you won't find anywhere else. Unlimited. Uncut. Commercial free."
Not only that, Screambox also offers three different subscription plans besides its free plan:
A one-month premium plan, costing 4.99 dollars

A three-month premium plan, costing 11.99 dollars.

A premium year plan that is worth 39.99 dollars
However, like other horror films on Screambox, Terrifier 2 will be exclusive to watch only in North America.
As the said streaming service is only available there.
How to Watch Black Adam Online?
How to Watch Terrifier 2 Blu-Ray and DVD?
The new horror film will be released on Blu-Ray and DVD and can be purchased via Amazon on the 24th of October, 2022.
Since there has been no news about its streaming rights in the United Kingdom. We can not say for sure how long it will take to be available in the UK market. But, if you want to get your hands on the movie as soon as possible, then Blu-Ray and DVD seems like a great choice if you do not live in the US.
Otherwise, you can check out your nearest cinemas to watch Terrifier 2 in its full glory or 'gory,' if you know what I mean.
When Them Season 2 Will Release?
How to Watch Terrifier 2 Online for Free?
How to watch Terrifier 2 online for free? Considering that Terrifier 2 is not widely available, many are asking if there is a way to watch it online for free. But the answer is no, for now!
If you want to stream the movie, then you will have to opt for Screambox. But sadly, you can only access it if you are in the US.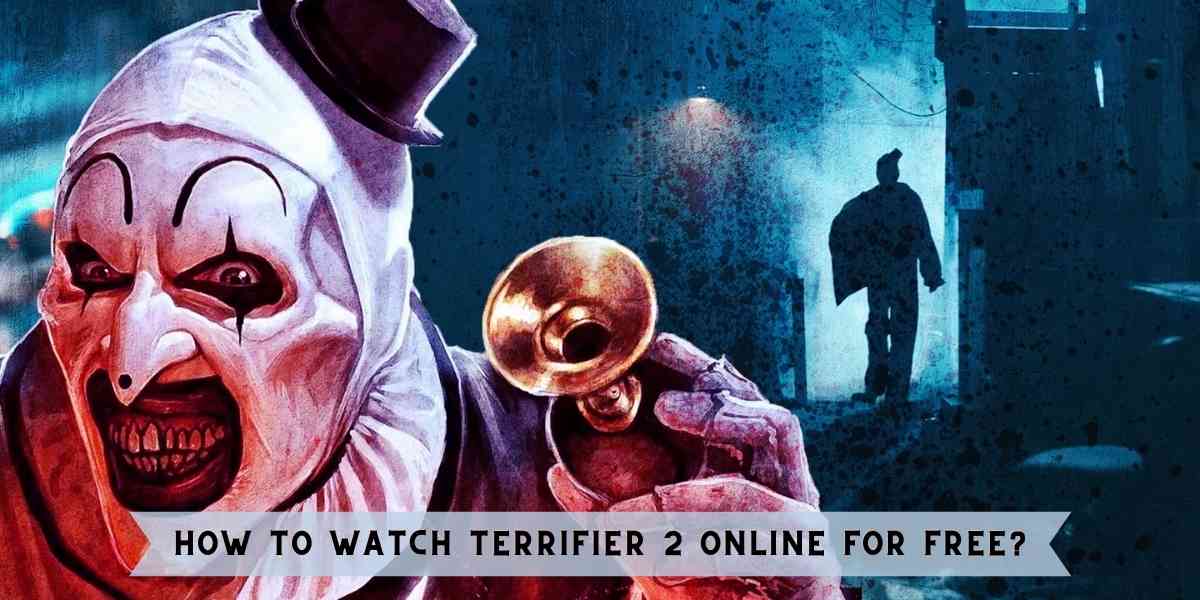 M3GAN Horror Trailer Released: Check Release Date, Plot and Cast
Is Terrifier 2 on HBO Max, Netflix or Hulu?
No, Terrifier 2 is not available on HBO Max, Netflix and on Hulu. It probably will not be available in the near future as well.
What is Terrifier 2 About?
Terrifier 2 is about the antagonist from Terrifier (2016) called Art the Clown. Who got resurrected by a sinister entity to once again create havoc and spread horror.
The terrifying villain is back to target the quiet town of Miles County with his gory violence. Out of which, his two main prey happens to be:
A teenage girl in an angelic warrior costume, and

Her younger brother on Halloween night.
To know the rest of the story, you have to watch the said movie in itself! As we are not about to give you any spoilers folks.
Where Can You Watch Terrifier 2?
As of now, Terrifier 2 is currently available to watch in theatres across the United States only. However, Damien Leone did share that he wishes to release the movie "road show style" once it is finished airing in cinemas.