Based on Erich Maria Remarque's novel of the same name, All Quiet on the Western Front explores the emotions of a young soldier, Paul, who lies about his age so that he can fight on the western front in world war I. The young recruit thinks he is in for fame and glory and is extremely excited when he enrolls. After all, the propaganda makes it seem that the soldiers will easily survive the war. But, once he enters the battlefield, he realizes the difficulties he is about to face. The movie depicts the horrors in battle and how millions of soldiers die for their country, with only a few surviving. 
The anti-war film is now ready to premiere as its release date is now sooner than ever. All Quiet on the Western Front will be released on October 28, 2022, on Netflix worldwide. You can subscribe to the streaming platform for $9.99 per month to watch the German movie.
The movie has already premiered at several film festivals and has been loved by everyone who has watched it. It is also Germany's entry for the 2023 Oscars Best International Feature Film.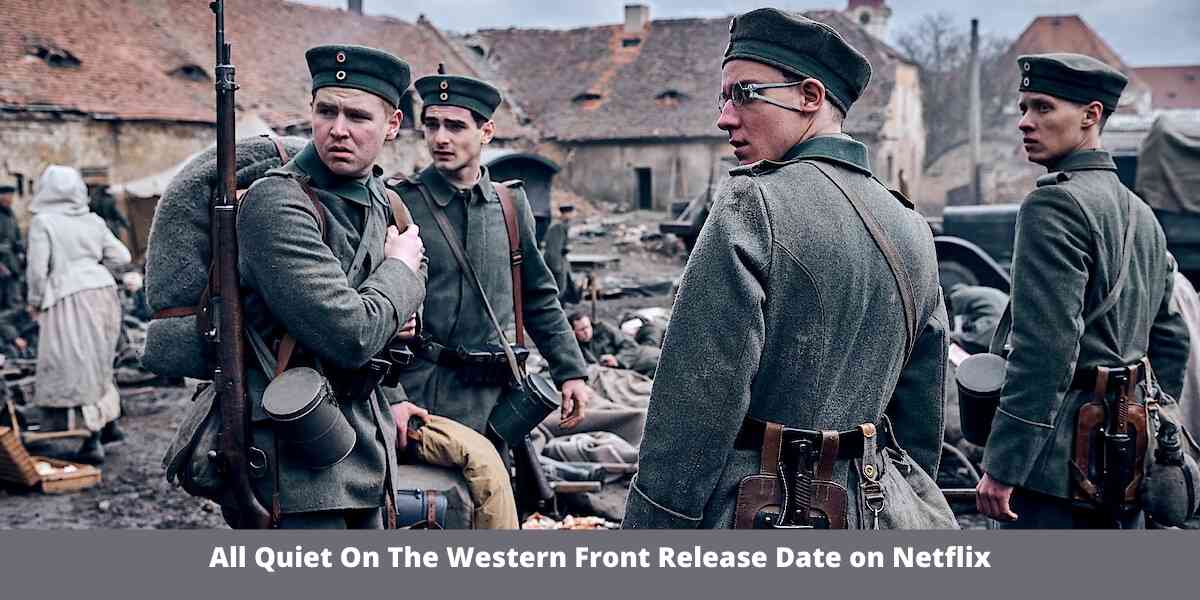 Project Runway Season 20 Release Date and Time
Black Adam 2 release date is Expected in 2024
All Quiet On The Western Front Trailer
The trailer for Netflix's All Quiet on the Western Front is out! It shows the horrors of war as never before, as soldiers fight for survival. It gives a glimpse of how soldiers are expected to turn off all their emotions and just kill on the battlefield. 
Check official trailer:
The trailer shows Paul and the other recruits excited to go to the Western Front. They all think that they are in for glory. However, when they arrive at the western front for war, all their hopes and excitement become low. Mud, violence, sounds of gunfire, bombing and death welcome them. The soldiers are shocked by the true face of war. But don't have time to reciprocate as they must fight for survival.
Top Gun: Maverick is Confirmed to Release on Paramount+
Where Can I Watch Wayne Season 2? Release Date, Cast, Plot and Trailer
The trailer finally shows what a hell war is and how several people die because the heads of countries cannot cooperate with each other.
All Quiet on the Western Front features Felix Kammerer, Daniel Bruhl, Albrecht Schuch, Moritz Klaus, Tobias Langhoff, Aaron Hilmer, Adrian Grünewald, Michael Wittenborn, Devid Striesow, Andreas Döhler, Sebastian Hülk, Michael Stange, Edin Hasanović, André Marcon, and Anton von Lucke. The movie will be airing on October 28 on Netflix worldwide.