In a mass-mediated world where diversity of content is being brought to the larger audience focus with every passing day, the survival of television dramas becomes even more crucial in this race. Seeing that reception, critics' consensus, and how the public is responding to the show matters the most in this regard, or the axe will fall on it – which means that it will be ultimately canceled for good. Thus, with the arrival of every other season, each show comes to this stage, where it depends on whether it will be renewed or canceled. Nicki Shen (Olivia Liang) and her show "Kung Fu" are also on that same stage. Making us wonder, "Will there be Kung Fu Season 4?
Curious? Well, fear not! Here are all the details you need to know about Kung Fu Season 4 and whether it will survive or not.
Will there be Kung Fu Season 4?
As of now, we do not know yet because Kung Fu Season 4 has neither been renewed nor canceled. Which, if you ask me, is quite understandable, as its third season just premiered on October 5. And the show it is still ongoing (Recent episode just aired on November 9, 2022).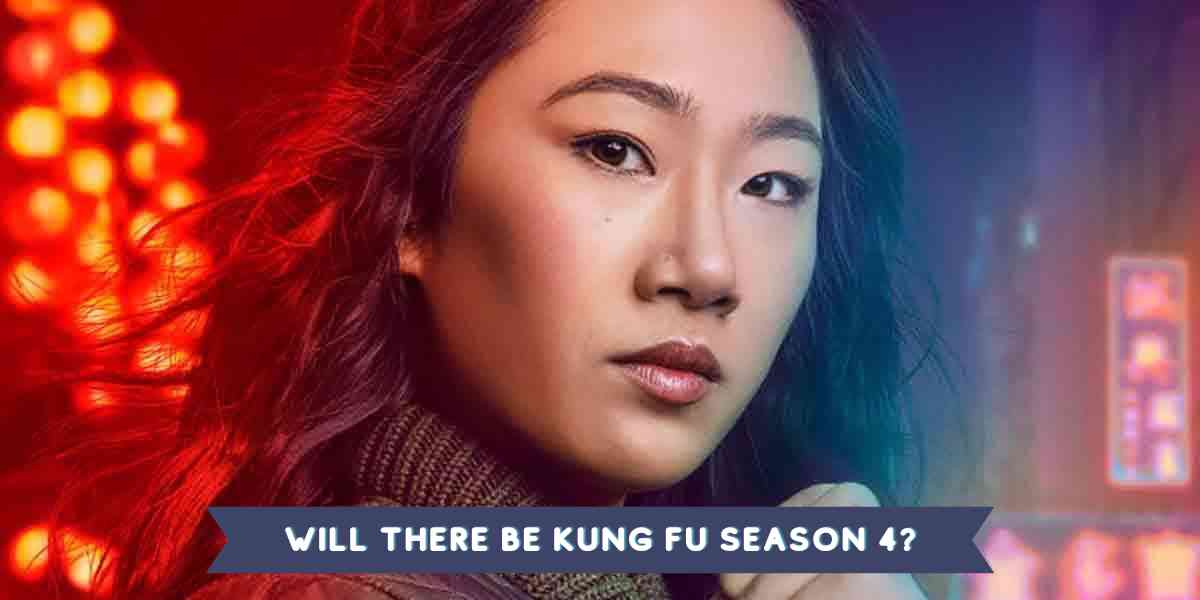 So, it is still quite early on to expect the renewal news from the franchise. As we still have two episodes remaining till the Kung Fu's third season concludes.
Thus, at present, they most probably would be gauging the overall performance of the third season before deciding on its renewal status.
However, as far as the stats are concerned, the third season does not seem to be on a great path. Seeing that,
It has an average rating of 0.07 in the 18-49 demographic.

413,000 viewers in the live+same day ratings (which includes all DVR playback through 3:00 AM).
In contrast to Kung Fu's second season, it got low by 17% in the demographics and 18% in viewership.
Even though it is not good news, the show's fate can also depend on other economic factors as well. Moreover, there are other CW TV shows that are lower rated than Kung Fu too.
So, do not lose hope, as the show is still on the run, and anything can happen till then!!
Clarice Season 2 Release Date Announced or Cancelled?
What is Kung Fu Season 4 Potential Release Date?
It has been expected that Kung Fu Season 4 will be released on Wednesday, March 22, 2023. (Following its previous air schedule.)
Though, The CW Network has not shared any details regarding the release of the fourth season. Mainly because it has still not been decided whether they will even continue with the show or not.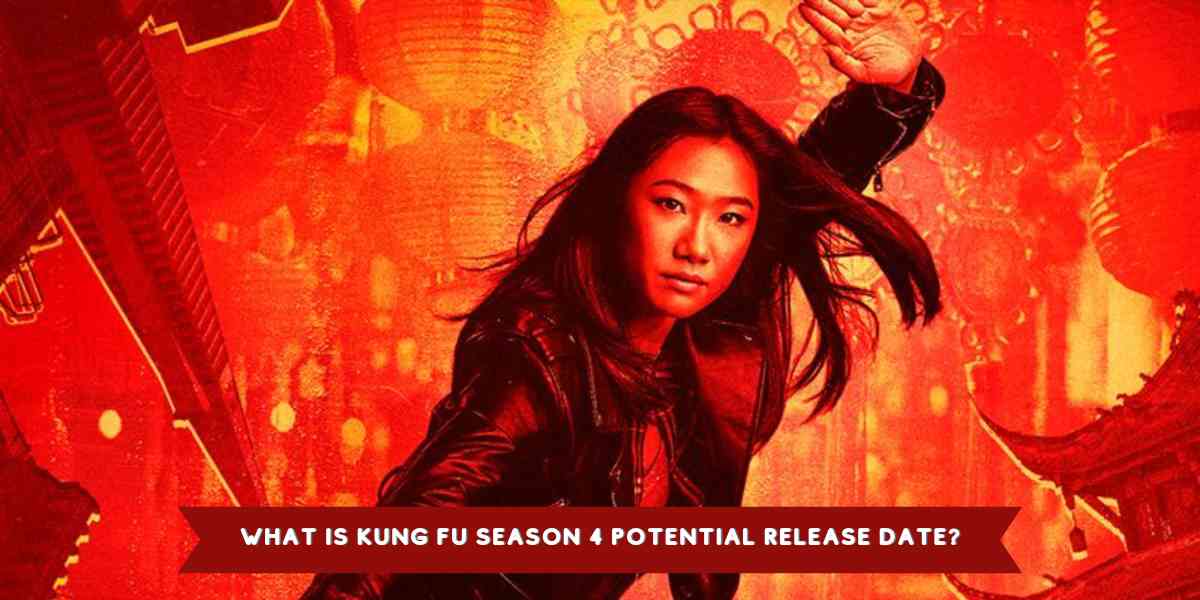 Miracle Workers' Season 4 Teaser Features Daniel Radcliffe: Check Release Date, Cast, Plot and Trailer!
Expected Cast Members and Characters for the Fourth Season:
One thing is for sure that if the season renews (as many wish), the majority of the original cast will return to play its key roles. Here are their names:
Olivia Liang

 will return as Nicky Shen – a Harvard dropout and an outsider to her family who is an expert in martial arts.

Jon Prasida

 as Ryan Shen – Nicky's estranged younger brother and an intelligent medical student who is also openly gay.

Shannon Dang

as Althea Shen-Soong – Nicky's older sister who is tech-savvy and got newly engaged.

Tzi Ma

as Jin Shen – Nicky's father and a restaurant owner.

Kheng Hua Tan

as Mei-Li Shen – Nicky's strict mother.

Eddie

 

Liu

 as Henry Yan – Nicky's love interest who is also a martial arts practitioner and expert on traditional Chinese art and mythology.

Gavin Stenhouse

 as Evan Hartley – Nicky's ex-boyfriend who is a successful assistant district attorney but still has feelings for her despite having a new girlfriend.

Vanessa Kai

as Pei-Ling Zhang – Nicky's shifu (mentor) at the Shaolin Monastery in Yunnan Province, China.

Tony Chung

 as Dennis Soong – Althea's husband and a wealthy investor.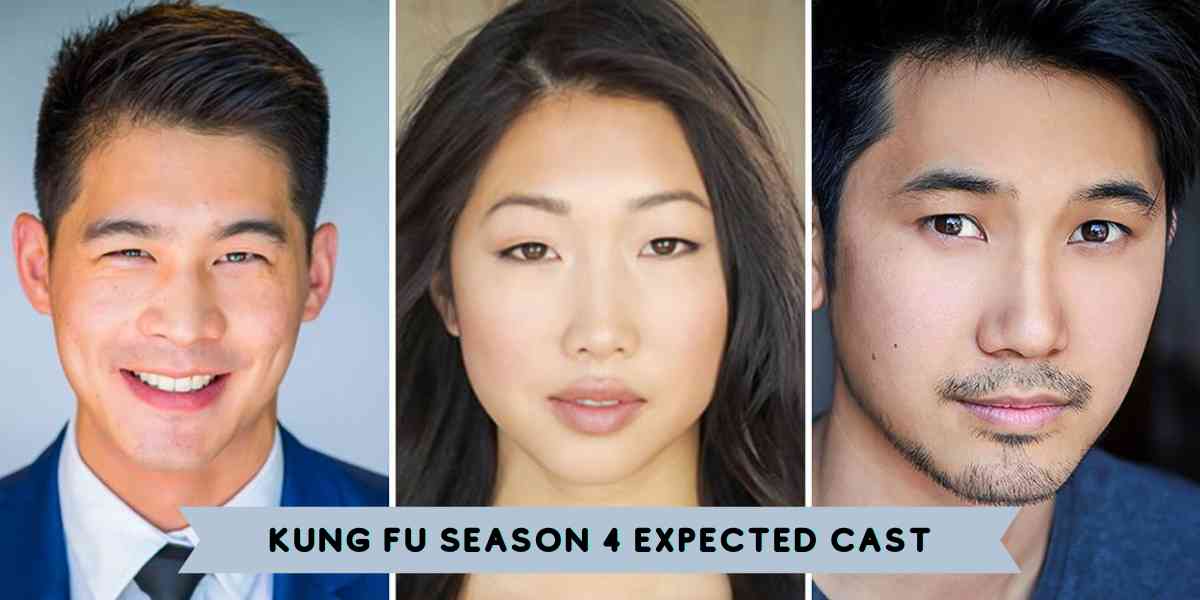 However, we will still have to wait for the official notice from the authorities to know about the confirmed cast.
Till then, stay tuned! We will update you once we get wind of it!
Will The Blacklist Season Return for Season 11?
What is the show "Kung Fu" all about?
The CW's Kung Fu, an American martial arts action-adventure television series, is the re-imagining (rather than a reboot) of the 1970s series of the same title.
Set in the present time, the television series revolves around the story of a young Chinese American woman who dropped out of college because of some personal issues.
Thus, she embarks on a "life-changing journey to an isolated monastery in China" and returns to America after three years:
"[To use] her martial arts skills and Shaolin values to protect her community when her hometown of San Francisco is plagued by ongoing crime and corruption, especially those being threatened by the Triad, all while dealing with her estranged family and searching for the assassin who killed her Shaolin mentor and is now targeting her."
The heart-pounding, nail-biting drama is often praised for representing the Asian community.
As it has cast the majority of Asians as cast in an American television series that:
"Looks beyond formula, clichés, and stereotypes for that which truly connects us, as TV viewers, as superhero fans, but mostly as human beings," as per Robert Lloyd of LA Times.
Moreover, its portrayal of women who are both the strongest of leaders and the most harmful enemies has also caught the audience's interest and brought much praise to the show.
Gossip Girl Season 2 is Coming to HBO Max on Thursday, December 1
Is there a Trailer for Kung Fu Season Four?
No, as of now, there is no trailer for Kung Fu Season Four, as the fate of the show is still unknown.