Yellowstone's franchise is growing, and fans love it to their core! With only four episodes in, the captivating prequel "1923" is already a mega-hit among a larger audience. They are ultimately making its admirers eager to have the 1923 Episode 5 release date on their hands to delve deep into the complicated lives of these estranged characters.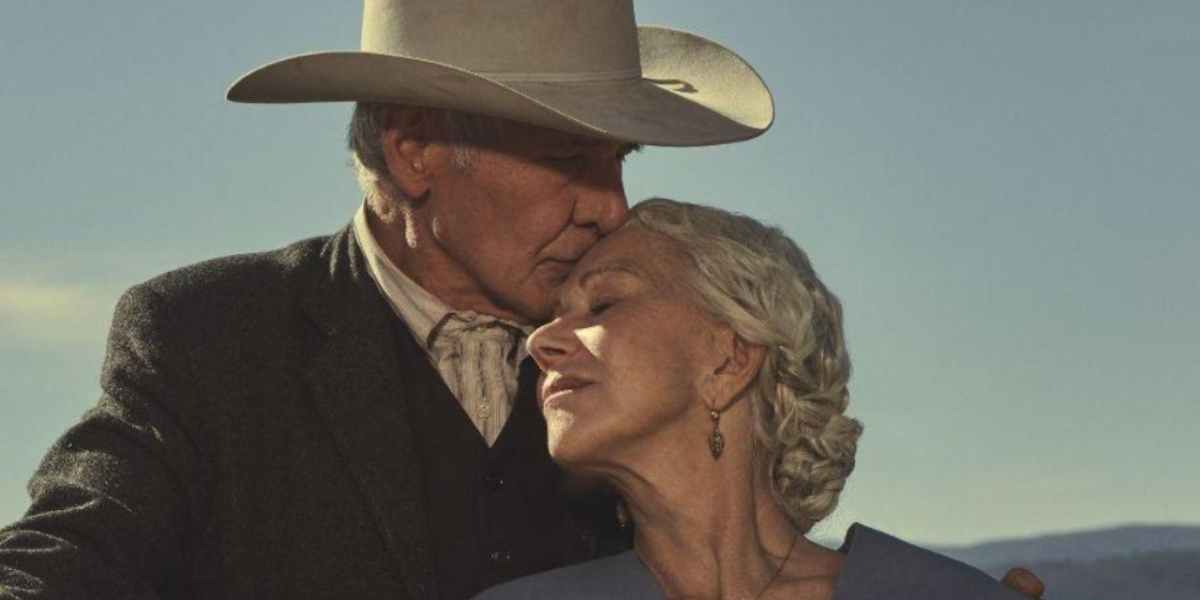 Curious? Well, fear not! Here are all the details you need to know about the 1923 Episode 5 release date and where you can watch it.
Just keep on reading the article to find answers to all of your burning questions!
What is the 1923 Episode 5 Release Date?
1923 Episode 5 will premiere on Paramount Plus on Sunday, 5th of February, 2023, at 3:00 am E.T.
The American Western drama made its ground-breaking debut on Sunday, 18th of December, 2022. Airing episodes every week from then on, but the fifth episode will be breaking that weekly pattern as the series is going on a winter break.
Why, may you ask?
The fourth episode of the first season of 1923 was the mid-season finale. Thus, the fifth episode will mark the second half of the series that will begin airing next month.
What is the Title and Runtime of 1924 Episode 5?
The title and the runtime of the fifth episode have yet to be made public.
Where to Watch the T.V. Drama Series "1923"?
All the episodes of the T.V. drama series "1923" are exclusively available to watch on Paramount Plus with a subscription. (P.S. It only costs $4.99 a month, which is a reasonable price!)
New subscribers can enjoy the seven-day free trial or the Walmart Plus subscription plan.
So, what are you waiting for, folks? Remember to watch the series when you get the subscription!
Where to Watch it Online Free?
Unfortunately, there is no other alternative to watching it for free online.
What is the Plot of 1923's First Season?
1923's first season chronicles the life of the "generation of the Dutton family in 1923" as they struggle to survive through significant events like Western Expansion, Prohibition, and the Great Depression.
Who were the Cast Members and Characters in 1923?
Following are the names of the ensemble cast members and characters that they are portraying in the ongoing series:
Prominent Cast Members and Characters:
Helen Mirren as Cara Dutton – The wife of Jacob Dutton and Dutton family matriarch. 

Harrison Ford as Jacob Dutton – The patriarch of the Dutton ranch, Cara Dutton's husband, and brother of James Dutton (Tim McGraw portrayed him in 1883).

Brandon Sklenar as Spencer Dutton – The younger son of James and Margaret Dutton, John Dutton Sr.'s younger brother, and Jacob Dutton's youngest nephew. 

Julia Schlaepfer as Alexandra – An eccentric British woman who encounters Spencer in Africa.

Jerome Flynn as Banner Creighton – A Scottish sheep herder and adversary of the Duttons.

Darren Mann as Jack Dutton – John Dutton Sr.'s son and their only child.

Isabel May as the Narrator, Elsa Dutton (she also played Elsa Dutton in 1883.)

Brian Geraghty as Zane Davis – The loyal ranch foreman of the Dutton Ranch.

Aminah Nieves as Teonna Rainwater – a young American Indian woman who was forcibly taken from her family and placed in a Catholic boarding school.

Michelle Randolph as Elizabeth "Liz" Strafford – Jack Dutton's fiancée.

Timothy Dalton as Donald Whitfield – A powerful, wealthy business tycoon.
Recurring Cast Members and Characters: 
Robert Patrick as Sheriff William McDowell

Sebastian Roché as Father Renaud

Marley Shelton as Emma Dutton

Leenah Robinson as Baapuxti

Kerry O'Malley as Sister Alice

Michael Spears as Runs His Horse

Amelia Rico as Issaxche

Jessalyn Gilsig as Beverly Strafford

Peter Stormare as Lucca

Jacques Schembri as Jimmy Cricket
How many Episodes are there going to be in Season One?
The first season of 1923 will consist of eight episodes in total. 
The first four episodes are part of the first half of season one. At the same time, the remaining four episodes will be part of the second half.
Is there going to be 1923 Season 2?
Yes, there will be! 1923 Season 2 has been officially renewed by the concerned authorities.
And, like its first season, it will also have the same number of episodes.
Is there a Trailer out?
Yes, there is a trailer for season one. It was officially released on the 28th of November, 2022
We hope this article resolved your queries regarding the 1923 Episodes 5 release date.
We will update you all once we have more juicy details! So, till then, stay!
Want to know more? Feel free to visit our website to read more of such articles.