Since its first season's release, fans have eagerly awaited the release of Joe Pickett Season 2. Paramount+'s Joe Pickett is a crime drama series that received quite the praise after the release of its first season. 
We've got good news for fans of Joe Pickett; the crime drama series is officially renewed for a sophomore season. So continue reading to learn more about the upcoming release date, returning cast members, and the season 2 plot. 
Cast for Joe Pickett Season 2
The team has not announced the entire cast for Joe Pickett season 2. However, we know that new characters will join the second season of Joe Pickett. 
The following characters are likely to appear in the upcoming season:
Michael Dorman as Joe Pickett

Julianna Guill as Marybeth Pickett

Vivienne Guynn as April Keeley

Sharon Lawrence as Missy

Chad Rook as Deputy McLanahan

Skywalker Hughes as Sheridan Pickett

Kamryn Pilva as Lucy Pickett

Aadila Dosani as Cricket Ludlow

Zebastin Borjeau as Young Joe Pickett

Dan McDougall as Bartender

Cassie Dzienny as Sadie Pickett

Roger LeBlanc as Hank Scarlett

Brendan Fletcher as Arlen Scarlett

Patrick Gallagher as Sheriff Barnum

Oliver Mandelcorn as Young Victor Pickett
Mayor of Kingstown Season 2 Release Date
Although most characters from the first season are returning for the second season, we may have to bid farewell to some characters. Mustafa Speaks as Nate Romanowski, Paul Sparks as Wacey Hedeman, and David Alan Grier as Vern Dunnegan will likely not return for Joe Pickett season 2.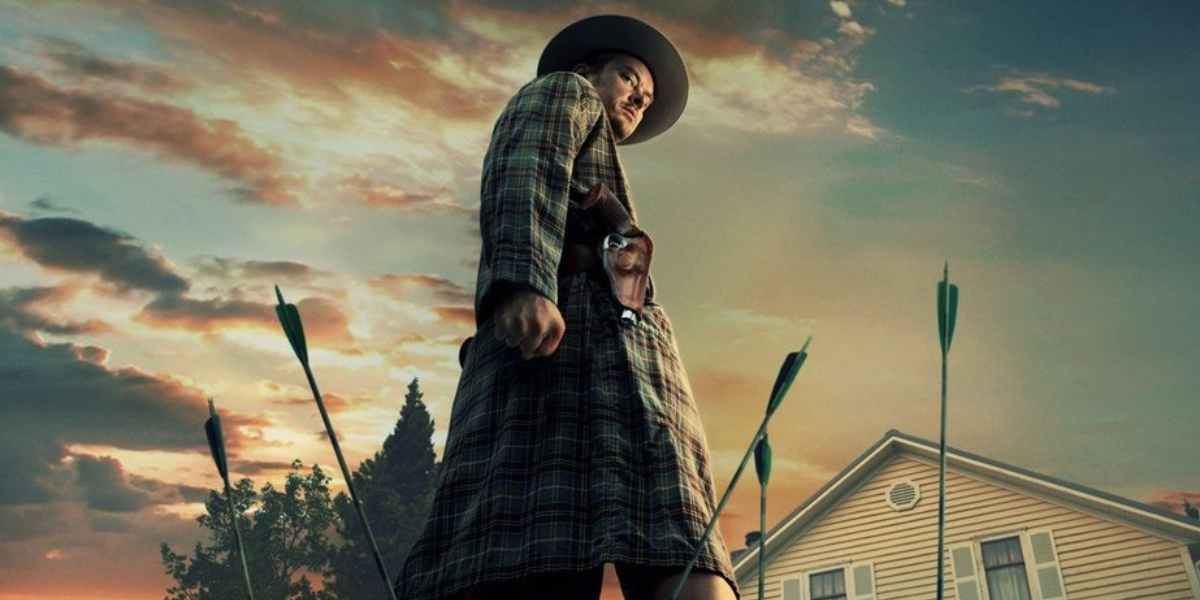 Joe Pickett Season 2 Release Date
Given the first season's success, renewing the series for a sophomore season seemed inevitable. The series ranked as one of the top programs on the streaming site, Spectrum. The news regarding the renewal of Joe Pickett Season 2 came on 9th February 2022. However, over a year since its renewal announcement, fans still await an official release date for Joe Pickett Season 2. 
Joe Pickett Season 2: What To Expect?
The second season of Joe Pickett revolves around two major plotlines. One involves our protagonist Joe, while the other revolves around his wife, Marybeth. Joe is left in a state of shock after he comes across the murder of a hunter. The murderer had mockingly strung up and dressed the hunter like an elk. Joe finds himself extremely unsettled by this and soon realizes that a killer in Saddlestring likes to kill hunters for fun. 
Season 2 will feature Thompson as Joe's new sidekick, Luke Brueggeman. Brueggeman is Joe's Game and Fish trainee, who talks a lot and has a good heart. Luke dislikes horses and uses his "unconventional methods" to gather drunk elks. 
Season 2 Trailer
As of yet, there is no trailer for Joe Pickett Season 2 or any estimated release date for the trailer. Nonetheless, we hope that once the season 2 release date comes out, the trailer will also follow soon after. Or we can expect a surprise trailer drop that reveals the season 2 release date. 
Regardless of what the production team at Joe Pickett decides to do, one thing is clear, excitement is high for the upcoming sophomore season, and so are the expectations.