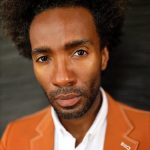 Wayne Ma is a reporter who covers everything from oil trading to China's biggest conglomerates and technology companies. Originally from Chicago, he is a graduate of New York University's business and economic reporting program.
Email:wayne@chroniclesnews.com
Sorry, there are no posts found on this page. Feel free to contact website administrator regarding this issue.