Jeannie Mai Freddy Harteis divorce settlement had seen a hideous public revelation that did impact their relationship post their split. Mai has recently been filled with joy after giving birth to her first child with her current husband, rapper Jeezy. But it was not all the same as her previous relationship. Jeannie had survived a miserable marriage with her ex-husband Freddy Harteis. After her divorce, the former daytime talk show host opened up about her previous relationship experience. The experience has only strengthened the celeb, but she is now leading a happy life. For a change, Mai is enjoying her newfound independence and making the most of her time with her family.
But fans still wonder what led to Jeannie Mai Freddy Harteis's divorce. It has been a tumultuous journey, but Mai finally shared the reason for the separation. So, what was it?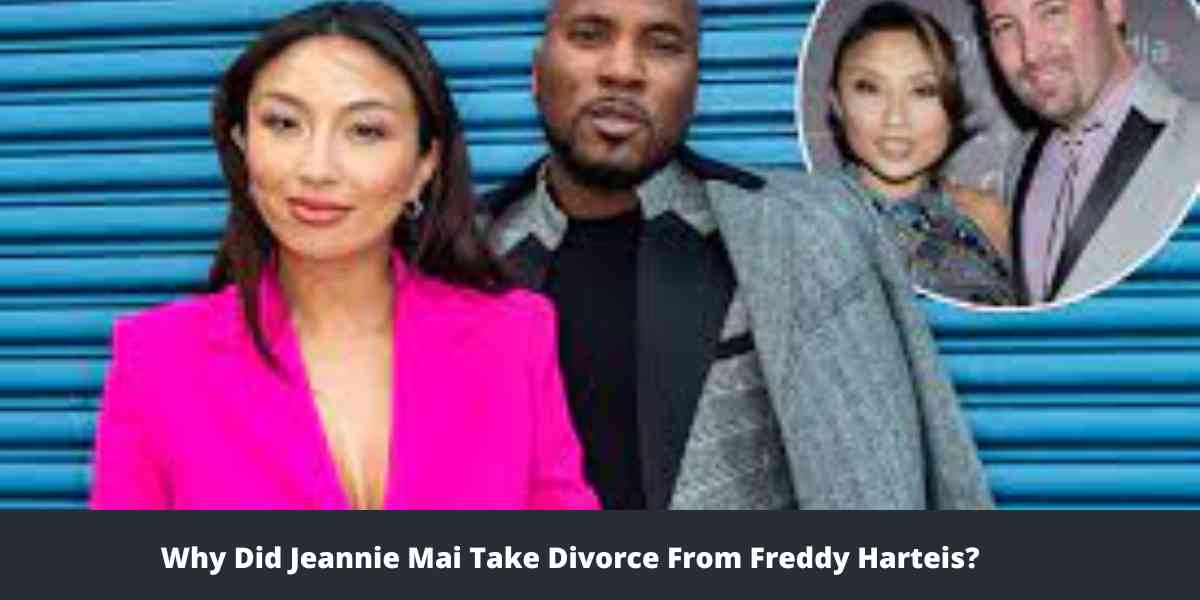 What Was The Reason Behind Jeannie Mai Freddy Harteis Divorce?
Jeannie Mai Freddy Harteis's divorce happened because Mai did not want to have children at that point of time in her career. She bravely shared her thoughts of not considering having children, which was not what Harties wanted.
She said, "I was fairly forthright about the likelihood that I would not have children before our marriage, partly because I've never felt that way."
The former couple had ongoing differences since they had different notions about being a parent. However, the relationship wasn't at such a grueling stage. It started happily. Mai and Hartis legally became husband and wife in 2007.
The talk show host became a fashion expert after her hit makeover program on the popular Style Network. On the other hand, Harteis is a "passionate outdoorsman" and television producer with a massive property in Colorado. Moreover, you may have seen him taking over his role as a hunter on the popular show, The Hollywood Hunter.
The former lovers chose to go different ways after a decade of marriage and 13 years of relationship. Mai was first spotted without wearing her wedding band during public outings. This quickly led to the speculation that the duo had called it quits on their relationship. However, it was only a few days that Mai shared the news of her divorce on The Real.
Once during her show, she expressed her plans to freeze eggs. But later, she chose not to continue with the decision. The duo finally filed for their divorce in October 2017 before it was officially over in December 2018; in her divorce paper, the issues were stated as "irreconcilable issues."
Interestingly, she has all the praise for her former husband. The unhappiness in her marriage was mainly because of her fight about having a child. She claimed that Freddy was a loyal, funny, and highly wonderful man. The star is forever grateful for Freddy being considerate of her decision. However, things soon changed for the worst after Jeannie Mai Freddy Harteis's divorce.
All About Jeannie Mai and Freddy Harteis Divorce Settlement
It was rumored that Jeannie was seen crying during the production of the series The Real because of the ongoing divorce settlement. An emotional segment asked the celeb about Jeannie Mai Freddy Harteis's divorce. She revealed that she wished to have known about the actual characteristics of Harteis earlier. Mai stated that she only learned about her ex-husband's solid color after their divorce. Freddy demanded money from her after their separation. Furthermore, she confessed how her intuition guided her to end her marriage, but she didn't pay any heed.
Jeannie has returned all the furnishings, artwork, and more from the couple's $1 million Sherman Oaks property. She also retained her jewelry, clothing, personal items, and bank accounts. Later celebrity divorce attorney Marci Levine made money through hard work.
But following Jeannie Mai Freddy Harteis's divorce, the husband got three autos and other bank accounts. They didn't have any prenuptial agreement. Thus, Mai had no choice but to make a one-time private payment to her ex-husband Harteis. Finally, the parties are free to give spousal support. They are now leading separate lives, and there have been no more monetary transactions.
Final Words
The messy ending of Jeannie Mai Freddy Harteis's divorce case was not something fans hoped for. But everything happens for good. Shortly after the divorce, he got into a relationship with Linsey Toole, and the couple welcomed two children. At the same time, 42 years old Jeannie is living her dream life with her now-husband, rapper Jenny. The sex of the baby is not known yet, but we wish the former couple only happiness. We hope the duo will return to good terms yet again after clearing their mutual differences!