Where To Watch Helluva Boss Season 2: Fans can watch the second season on the free streaming platform YouTube. The episodes get released on the creator's YouTube account, VivziePop. Furthermore, Medrano has yet to set a schedule for when she releases her episodes. An episode can take weeks to months to remove from her account. The dark musical comedy is unavailable on other platforms like Netflix, Disney+, or Amazon Prime Video. Moreover, this same pattern can be seen in Medrano's previous animation works.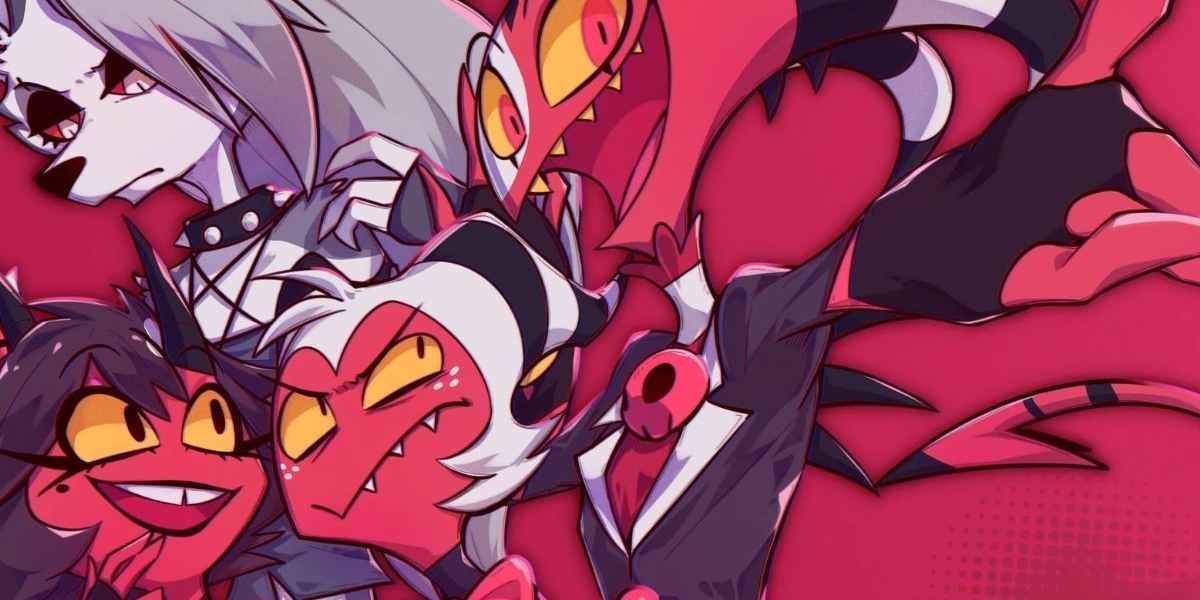 Season 2 was renewed on the 13th of November, 2021, just two weeks after the first season ended. The second season's first episode premiered on the 30th of July, 2022. The second episode was released on the 19th of October, 2022. Furthermore, the second season is also expected to have around the same number of episodes. Moreover, if Vivienne follows the same schedule as the first season, then one can predict the second season to go on till the summer of 2023.
Now that you have your queries regarding 'Where to watch Helluva Boss Season 2' cleared, continue reading to find out more about it.
Helluva Boss Plot
The series follows the characters who work at I.M.P. (Immediate Murder Professionals). The I.M.P. is an assassination company run in hell by an imp similar to a kind of demon or fairy. Blitz runs the business venture with other employees to help run his company. Moxxie is an arm and weapons specialist, Millie is the powerhouse and bruiser of the company, and Loona the hellhound is the receptionist. They get orders from the demons in hell to kill and assassinate humans on Earth. They prop up their business with the help of an ancient book from Stolas, a Goetial demon from hell. This book helps them connect the demon world, aka hell, to the human world, aka Earth.
Along with the different tasks and missions, the team has its fair share of problems. All team members have had quite a rough past and hold several secrets they would not want anyone to know. These complications lead to many showdowns while they are on expeditions around Earth.
Helluva Boss Voice Cast
Brandon Rogers as Blitz

Richard Steven Horvitz as Moxxie

Erica Lindbeck as Loona

Vivian Nixon as Millie

Bryce Pinkham as Stolas

Jayden Libran as Additional Voices

Don Darryl Rivera as Wally Wackford

Jinkx Monsoon as Martha, Additional Voices

Maxwell Atoms as Ralphie, Additional Voices

Edward Bosco as Additional Voices

Mara Wilson as Mrs. Mayberry, Additional Voices

Dashiell McGaha-Schletter as Additional Voices

Juliana Sada as Additional Voices

Morgana Ignis as Additional Voices

Su Jan Chase as Additional Voices

Georgina Leahy as Stella

Vivienne Medrano as Deerie

Brock Baker as Some Demon Guy

Cristina Valenzuela as Verosika Mayday

Barrett Wilbert Weed as Octavia

James Monroe Iglehart as Additional Voices

Michael Romeo Ruocco as Additional Voices

Alex Brightman as Robo Fizz, Fizzarolli

Erica Luttrell as Agent Two

Michael Ruocco as Lyle Lipton

Courtney Raine Taylor as Opera Singer

Norman Reedus as Striker
Helluva Boss Season 2 Trailer
Vivienne released a sneak peek into the second season of Helluva Boss in the winter of 2021. Looking at what Vivienne Medrano has released through these snippets, Stolas and Blitz's relationship will continue to be rocky, and the two will not be official just yet. Additionally, we see some flashes that seem like flashbacks to when Blitz has seduced Stolas to sleep with him to get the ancient boom. Again, this just further proves that things will not just yet get right between the two. Moreover, we also see a focus shift on Millie and Loona, as the fans had previously wanted.
Lastly, Vivienne also gives a sneak peek at a fight scene between Striker and members of the I.M.P. gang Moxxie and Millie.