The Kristin Cavallari divorce drama continues! After being in a relationship for over a decade, the separation of Kristin and the retired Chicago Bears quarterback, Jay Cutler, was not something that fans could have thought of even in their wildest thoughts. The former couple was so in love and seemed to be a fairy-tale life. Everything moved so fast and quickly! Be it their engagement eight months into their dating or the duo welcoming their first child in 2012; the reality looked like a dream.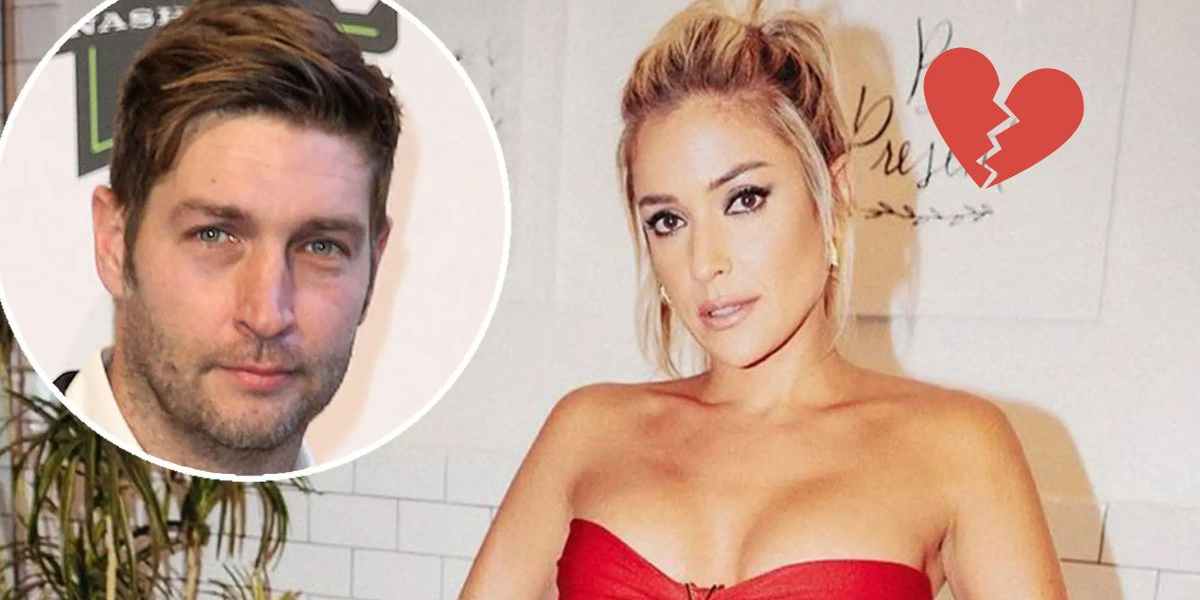 But after making it through different challenging stages of the relationship, the fans couldn't believe it when the Kristin Cavallari divorce news was out. Though it has been a few years since the former lovers chose different paths, Kristin made a shocking revelation in a recent interview. What was it, and how did it go? New details are coming out post the divorce.
Kristin Reveals Her Divorce With Jay Cutler Was The "Greatest" Thing She Ever Did
While discussing Kristin Cavallari's divorce from Jay Cutler in the "School of Greatness" podcast, she said it to be "the best thing I've ever done." The confession came two years after the ex-couple's divorce. Kristin was brave enough to share her life journey through this podcast. After making that surprising remark, she said how her three beautiful kids inspire her to attain her best correct version. She subtly hinted that she was feeling empty while in her marriage. She soon realizes that she has nothing to offer her children if she doesn't overcome feeling empty.
The statement exactly went like this, "I can only be as good to my kids as I am to myself. If I'm empty, I have nothing to give them."
After explaining her condition, she detailed how unhappy her relationship was. She knew that divorce was the only thing she needed to regain peace and happiness. Moreover, she discussed how the Kristin Cavallari divorce turned out to be in her life.
She describes it as one of her life's most challenging times. She felt heartbroken, was falling apart, constantly sad, and everything felt terrible. But now that she has slowly recovered, she realizes everything makes sense. If that hadn't happened, things would be much messier. Kristin is beyond excited to see what new is waiting for her.
Jay Cutler Called Off Engagement Briefly: Is It True?
The NFL quarterback Cutler and Cavallari first started dating in 2010 after Giuliana introduced the couple to each other. Their love life was going perfectly, and then Jay popped the question of marriage in 2011. This was within less than a year of the couple dating. It may appear to be all merry and happy, but only after three months of proposing, Cutler blindsided Cavallari. He broke up a week after the engagement party. The NFL player got cold feet only after three months of his proposal.
Well, things were back on track, and the pair had their first son, Camden, in 2012. In just the next few days, they got married in June 2013. The family kept growing, and the second boy, Jaxon, was welcomed into the family in 2014. Then in 2015, they had their daughter Saylor.
In Kristin's 2016 memoir, "Balancing in Heels," she revealed how Culler always wanted to be the family's sole breadwinner. Moreover, he wanted a stay-at-home wife. But the significant change that led to all the chaos of Kristin Cavallari's divorce was after Cutler's 2017 NFL retirement. The Laguna Beach alum claims that Jay was struggling after football left his life. He did not get the broadcasting job, which ended up unmotivating for him. The player became lazy, and this became one of the most prominent celebrity divorce cases.
Kristin Cavallari And Jay Cutler's Divorce
The Kristin Cavallari divorce rumors were first confirmed when the actress and the player announced them on 7th April 2022. The divorce was finalized by April 2020, but the exact reason for the split was not shared initially. Some reports that Jay cheated on Kristin. Though the details of the divorce were never made public, it is said that the pair were no longer fond of each other. The couple even pulled the plug on their E! Series "Very Cavallari" season 4 because she didn't want to share the details of her life.
But insiders claimed that Kristin was not happy with Jay's behavior. He keeps shouting and making nasty comments in front of their kids. His temper plays a significant role in their separation. And Jay's reason was that he didn't support Kristin in buying another property. He thought it to be a frivolous and unnecessary expense. The sources shared nothing more in-depth, but these were the basic premise of their divorce.
It is over two years, and Kristin is enjoying her time. Kristin Cavallari's divorce may initially appear to weaken her, but ultimately, she came out as a champion. We hope she wins all her life journeys like this in the future.