Many of you might have heard of Buffalo Bills tight end "Dawson Alan Knox," but did you know that he had a younger brother who unexpectedly passed away last year in August? Luke Knox's cause of death has been the talk of the town ever since. But the enigma behind his sudden death is still a mystery.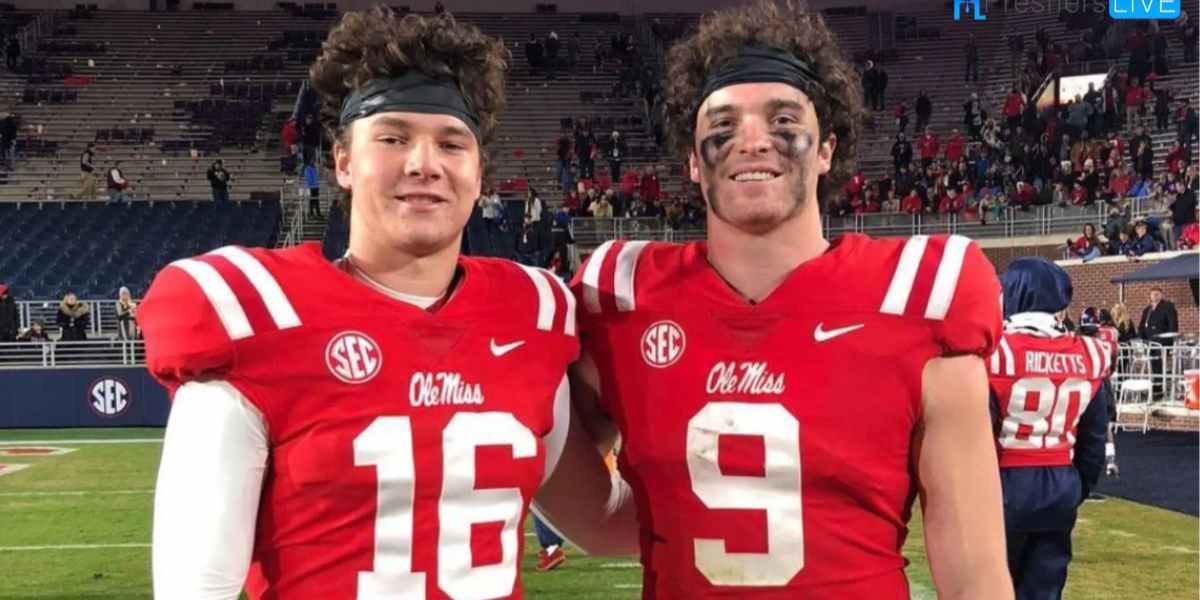 Like you, sports enthusiasts worldwide are looking for answers to their burning questions about the loss of a great player.
But luckily for you all, we have dug up all the details you need to know about Luke Knox's cause of death!
I wanted to know what happened to the twenty-two years old collegiate football player. Well, you have arrived at the right place, folks!
Just keep on reading the article to tame your hunger to know more!
What is Luke Knox's Cause of Death?
Luke Knox passed away at the ripe age of twenty-two, but the cause of his death is still unknown.
As per Florida International University, Luke Knox was found unconscious in his dorm room by his teammate on the 17th of August, 2022.
Though they. The doctors could not save him, and he was pronounced dead around Wednesday evening.
However, details about Luke Knox's cause of death were not revealed then. The doctors, as well as the police, only highlighted that there was no indication of suicide or drug use, etc., and concluded it on just that.
But still, many months have passed since then. Yet, no official statement regarding his cause of death or why he suddenly passed away is there.
What happened after Luke Knox's death?
After Luke Knox's death was announced, Scott Carr, director of athletics at FIU, called Thursday "a sad day for the Panthers" via a post on his social media handle.
It was reported that the whole team did not practice on that day in question mainly because many counselors were sent in to help the depressed football players who were saddened by Luke's unexpected death.
Even his brother, Dawson Knox, did not participate in the Thursday practice game to mourn Luke's death.
Additionally, the NFL player missed five games to cope with his loss. He then rejoined training on the 23rd of August.
Recently, Dawson Knox even paid tribute to his late brother after his win against the Chiefs. One minute of silence!
Did Dawson Knox Comment on his Brother's Death?
Yes, he did! Dawson Knox not only thanked the fans who showed their immense love and support after Luke's passing away. He shared inspirational words for his younger brother on his social media handle.
In a heartfelt post, he highlighted that this is not a "goodbye" but rather a "see you later." Further adding that they have kept Luke Knox. But his younger brother is in a better place as "God's got him."
With the promise of meeting him again in heaven, he concluded the post by saying that he loves him to his core.
How was Luke Knox's Relationship with Dawson Knox?
Both the brothers were quite close to one another and shared an unbreakably strong bond. 
Luke Knox cherished his relationship with his elder brother and looked up to him as a role model.
Half of Luke's Instagram contains praise and appreciation for his elder brother's talent and ground-breaking wins.
Sadly, they could not explore their brotherhood to another level since Luke died.
Luke Knox's cause of death remains a mystery to this day! But one thing is clear he still lives in our hearts even if he is not among us now.