Melanie Martin was Aaron Carter's girlfriend; however, Aaron passed away in November 2022. Moreover, Melanie Martin was also Aaron's former fiancé at the time of his passing. The couple was in an off-and-on relationship between 2020 and 2022. Aaron Carter was an American musician who was only 34 years of age when he passed away. Furthermore, Melanie Martin has been publicly open about the singer after his death. 
Who is Melanie Martin?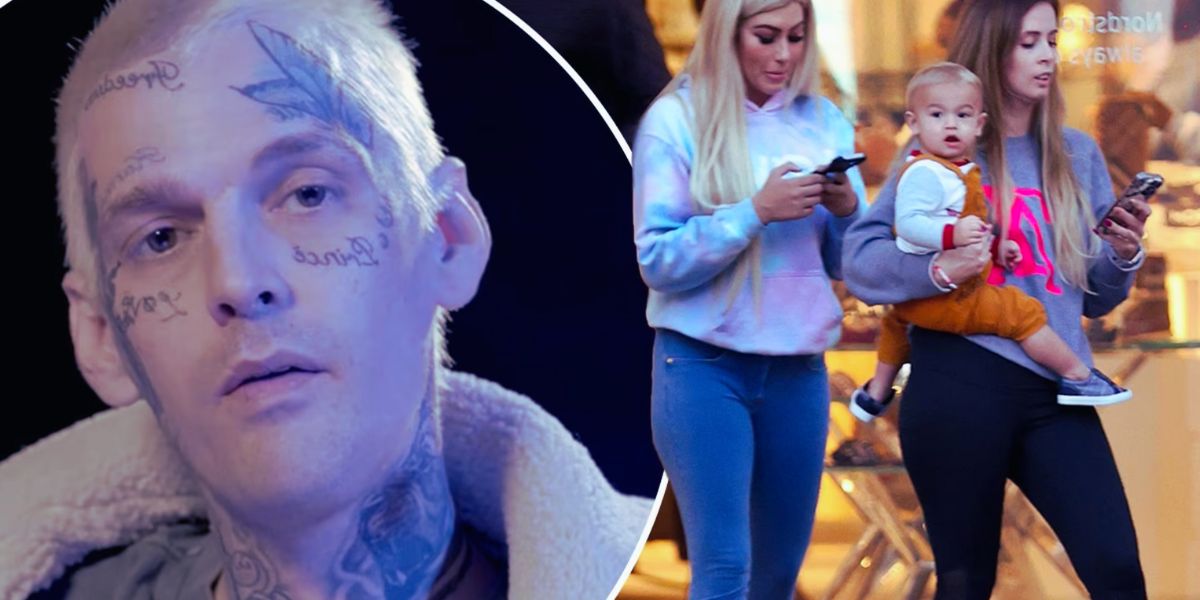 Melanie Martin rose to fame and earned huge net worth after she started dating Aaron Carter. She was born in Bulgaria, and she worked as a barmaid. Melanie was Aaron Carter's girlfriend and former fiancé when he died in November 2022. Moreover, according to reports, she was the one who found him unconscious in the bathtub at his home. Melanie Martin is also the mother of Aaron's son. The child is named Prince and is 11 months old. Furthermore, after Melanie started dating the American musician Aaron, she turned into an Instagram influencer. Later on, she also launched her lash line called Love Lashes.
Moreover, after Aaron's death, Melanie was devasted and reacted emotionally. She mentioned that she was finding strength in her son and had to be strong for her son. She also said that she broke down over his passing. Melanie mentioned that she knew he was struggling and tried to help him. Besides being active on Instagram and posting glimpses of her life, she frequently posts on TikTok. Most of her TikTok posts are dedicated to her son Prince. The videos often show her son eating, playing and making up new words for the first time. Moreover, recently she has been sharing video montages in memory of Carter.
Who is Aaron Carter?
Aaron Charles Carter was an American singer and rapper. Born on December 7, 1987, he died on November 5, 2022. He got famous as a teen pop singer in the late 1990s. Moreover, he became a star in the 21st century with his four studio albums. Aaron performed first at the young age of seven. This was when his brother Nick's band, The Backstreet Boys, was formed. Furthermore, Carter made guest appearances on Nickelodeon. He also toured with the Backstreet Boys.
Aaron dated many high-profile celebrities, like Lindsay Lohan and Hillary Duff, in his teens. Previously he was also dating former beauty queen and Playboy model Kari Ann Peniche. However, he broke off the engagement after six days. In 2017, Carter came out as bisexual through Twitter. Moreover, the same year, he also made a guest appearance podcast LGBTQ&A to discuss his career and sexuality. According to reports, Aaron Carter's cause of death was drowning because he took Xanax.
Melanie Martin and Aaron Carter's Relationship
Martin and Carter started dating in early 2020, and later on, they announced their engagement in June of the same year. Moreover, their relationship status was on and off after their engagement announcement. The lucky couple welcomed their first son together in November of 2021. However, Martin and Carter called off their engagement later on. Moreover, after a month, Aaron and Melanie confirmed they were back together before they broke up again in February 2022. Their relationship status was unclear at the time of Carter's death.